GROWTH IN FROZEN FOOD BOOSTED BY FRESH FROZEN FRUIT AND VEG AND HEALTHY PREPARED OPTIONS
Since the covid pandemic forced many of us across the world to stay in our homes, making shopping for groceries more difficult, consumers globally have been increasingly reliant on fresh frozen produce, as well as an increasing number of healthy, prepared vegan, or vegetable-based options.
According to a recent report by Astute Analytica, the global frozen food market is expected to reach $504.41 billion (€462bn) by 2030 from $265.13bn in 2022. It said that while one of the major drivers for growth was simply an increased demand for convenience foods, another key driver is the growing demand for frozen fruits and vegetables.
In addition the Food and Agriculture Organisation (FAO) said that the global trade in fresh frozen fruits and vegetables has grown by an average of 3.5% per year, reaching a value of $265.13bn in 2022.
The frozen food market generally has become increasingly competitive over the past few years, however, those companies who have performed best, have adapted to changing consumer tastes, and innovated based on their findings.
According to the researcher, Cargill and Nestle SA are two of the most popular brands in the frozen food segment, while, as evidenced by their healthy recent financial results, Conagra (which owns Bird's Eye, Healthy Choice and Marie Callender's) has also been highly successful.
North America to continue dominating frozen food market
According to Astute Analytica, North America is the largest market for frozen food, driven by the increasing demand for convenience food products and the growing popularity of online grocery shopping. The ready meal and fresh frozen vegetables segments are expected to see significant growth, and the retail and online distribution channels are expected to hold the largest share of the market. Companies operating in the frozen food industry in North America should focus on meeting the evolving needs of consumers and capitalizing on the growing trend of online grocery shopping to stay competitive.
On the other hand, the frozen food market in the Asia Pacific region is expected to experience a significant growth in the coming years, driven by the increasing population and rising per capita spending in countries such as India and China, as well as the growing popularity of ready meals and the retail distribution channel in Japan. Companies operating in this market should focus on meeting the evolving needs of consumers and capitalizing on the growing trend of online grocery shopping to stay competitive.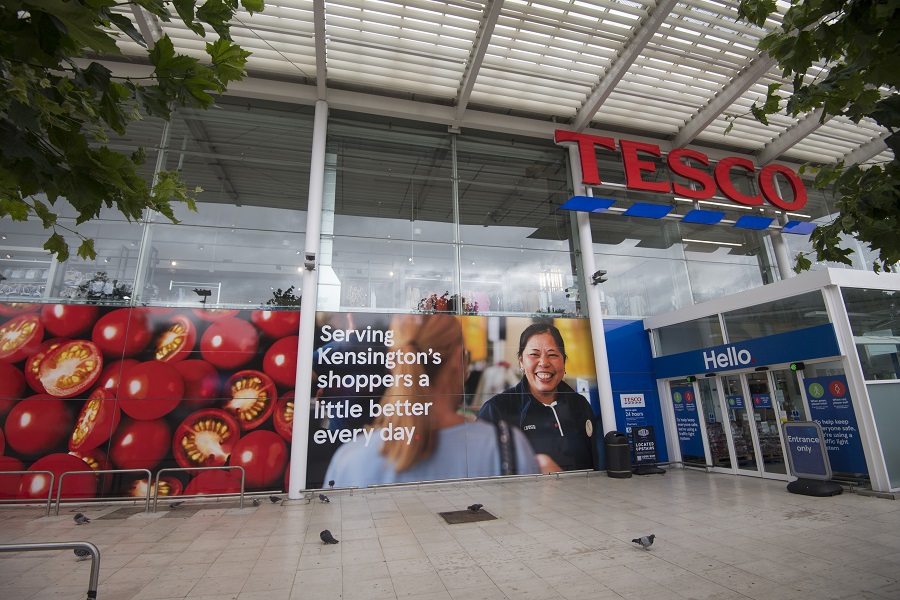 UK consumers switching to frozen amid cost of living crisis
Meanwhile, last month, the CEO of the UK's largest supermarket Tesco, Ken Murphy told another news source that shoppers are increasingly swapping from fresh to frozen in a bid to save money during the cost of living crisis. Food prices are also rising at their fastest rate for 45 years, the report said.
He said shoppers were "managing their budgets much more tightly" and were trading down to cheaper options, including cheaper frozen meat and fresh frozen fruit and vegetables instead of fresh produce, as well as batch cooking meals and cutting back on eating out.
The Tesco boss added that many more customers have been using hand-held barcode scanners, which allow them to better track their spend as they browse the store, so they can "keep to a specific budget".
Tesco said it has sold double the number of frozen turkeys ahead of Christmas 2022, compared to the amount in 2019, due to shoppers cutting back. The supermarket also reported "a huge spike in luxury frozen desserts", and searches for frozen food in general on Tesco's website are up 40% from last year.
For more frozen food news, click here
Photo top: by Devin Rajaram on Unsplash
---
Join us at SIAL Paris as exhibitor Join us at SIAL Paris as visitor