POULTRY TO DRIVE 15% GROWTH IN GLOBAL MEAT CONSUMPTION BY 2031
Meat eating is weakening in high income countries, with a shift to white meat, but global population growth will lead to an overall jump of 15% in global meat consumption by 2031.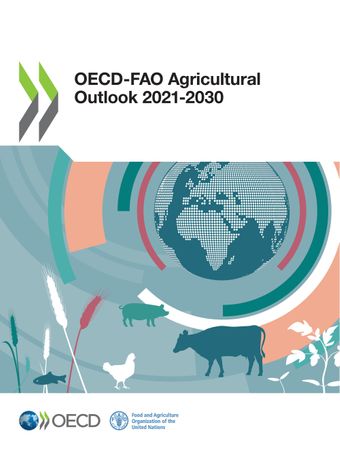 That is according to the latest in-depth food report from the Food & Agriculture Organization of the United Nations (FAO) and the Organisation for Economic Co-operation and Development (OECD). In the meat section of the extensive publication, both organisations place population growth of 11% as the major demand driver ahead of factors like income, prices, demographics, as well as environmental, ethical/animal welfare and health concerns.
However these latter aspects will favour the poultry business. Consumption of poultry meat is projected to increase globally to 154Mt over the projection period, accounting for nearly half of all the additional meat consumed.
The report says: "On a per capita basis, these robust growth rates in poultry consumption reflect the significant role it plays in the national diets of several populous developing countries including China, India, Indonesia, Malaysia, Pakistan, Peru (which will surpass the United States to become the second largest per capita consumer), the Philippines and Vietnam."
Poultry up, beef down
The popularity of poultry meat has risen in virtually all countries and regions, helped by its lower prices, product consistency and adaptability, and higher protein/lower fat content. By comparison, global beef consumption is projected to increase to just 76Mt over the next ten years. However, per capita consumption has declined since 2007 and is projected to fall by a further 2% by 2031.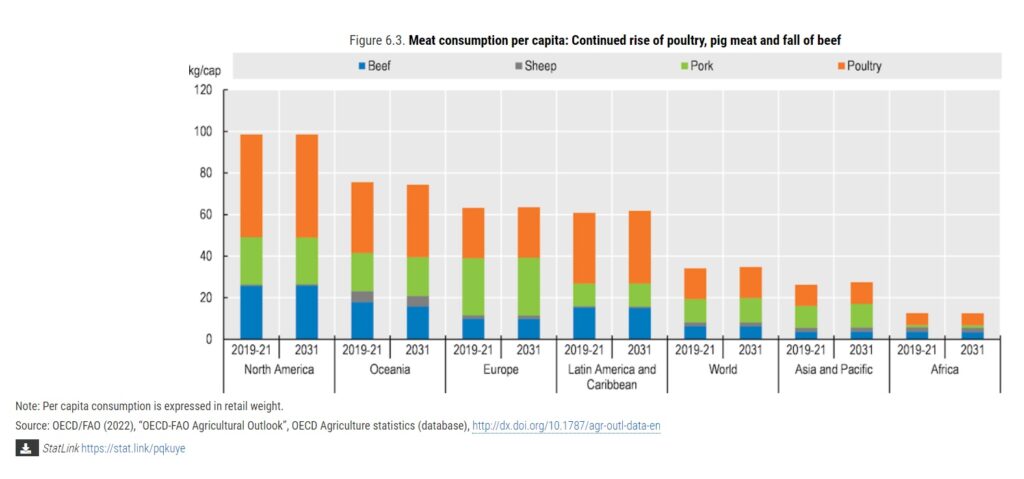 Asia-Pacific is the only region where per capita beef consumption is projected to increase over the outlook period, albeit from a low base. In China, the world's second largest consumer of beef in absolute terms, per capita consumption is projected to rise a further 10% by 2031, after having risen 50% in the last decade.
But most countries that have high per capita beef consumption will see the level decline in favour of poultry. For example, in the Americas and Oceania, which is where preferences for beef are among the highest in the world, per capita consumption will fall as follows: in Argentina (-5%), Canada (-2%), Brazil (-2%), the United States (-4%), and, significantly in Oceania (-15%).
---
Join us at SIAL Paris as exhibitor Join us at SIAL Paris as visitor