CLEAN FOOD GROUP DEVELOPS LAB-GROWN PALM OIL ALTERNATIVE WHICH COULD HELP SAVE THE PLANET
The UK-based food-tech business Clean Food Group, has developed a 'lab grown' cellular-based alternative to palm oil which it claims could help reduce the environmental impact of a range of palm-based ingredients that can be found in nearly 50% of all packaged products found on supermarket shelves.
In a press release Clean Food Group said its mission is to be part of the solution to the "environmental crisis", caused by palm oil, beginning with the production of this alternative. It hopes that its solution could be one alternative which could end the plant's dependence on palm oil, which is an ingredient in many food stuffs and household products.
Clean Food Group's product is yeast-based, and is been developed using a natural process called 'directed evolution', which is a non-genetically modified process similar to plant breeding, the company explained. Using food waste as a feedstock and renewable energy as an energy source, Clean Food Group uses fermentation to grow the yeast within fermenter tanks similar to those used in the brewing industry, the company says.
Price parity with palm oil – or being within an acceptable margin of price parity – is possible, suggested the CEO, and is 'directly linked to scale'.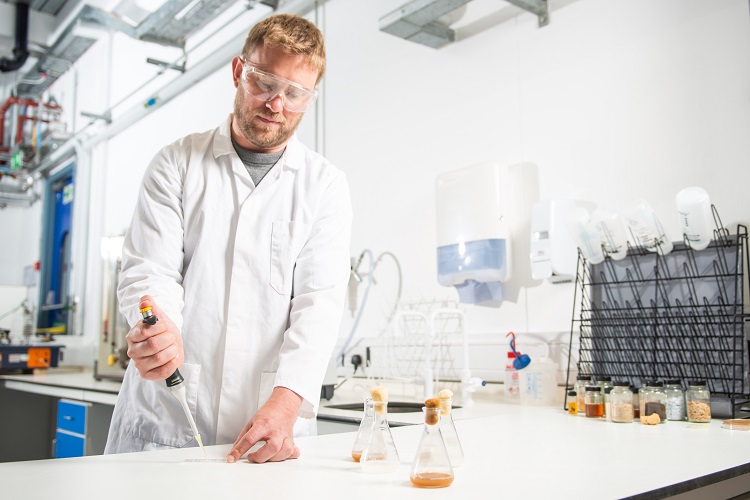 Once scaled, Clean Food Group believes its technology has the potential to displace palm oil by bringing a range of more sustainable products to the market. Its yeast-based alternative is said to be bio-equivalent to palm oil in terms of its nutritional and fatty acid makeup and performs in the same way that palm oil does.
Earlier this year, the company said it acquired relevant intellectual property from the University of Bath where the technology has been developed over the last eight years by Professor Chris Chuck and his team. The start up has also signed a two-year collaboration agreement with the university to scale the technology and bring its palm oil alternative to market with Chuck joining the business as a technical advisor, the company said.
Agronomics, the leading listed company focused on the field of cellular agriculture, has led Clean Food Group's financing rounds to-date including their recently completed seed round of £1.65m (€1.95m), with Agronomics holding a 35% interest in the company (It invested £577,500 (€684,514). Agronomics executive director, Jim Mellon, has joined the Board of Clean Food Group following the injection by the agricultural technology investor. Other early investments included £171,000 from AIM listed SEED Innovations Limited, a leading global food and beverage company, as well as cash from other venture capital investors.
In addition to its acquisition of the intellectual property for the palm oil alternative technology and its collaboration with the University of Bath to scale the technology, there will be investment in securing regulatory approval for the palm oil alternative ingredients in multiple markets, the company stated.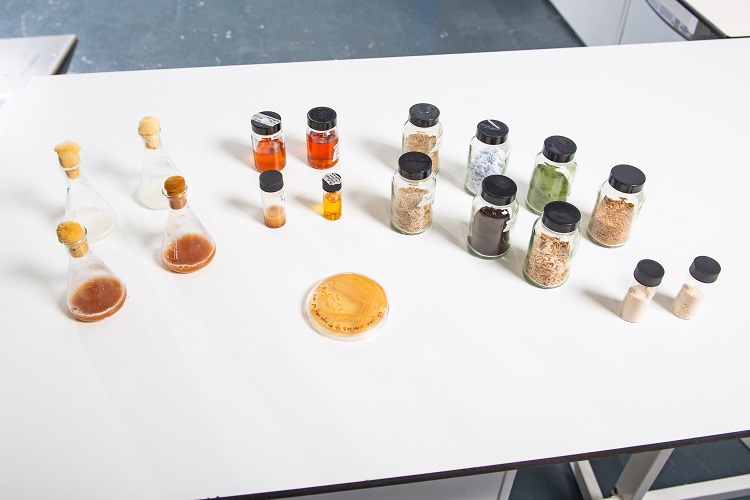 Alex Neves, co-founder and CEO of Clean Food Group, commented: "With this funding round now successfully completed, we are not only well capitalised to complete the next stage of our corporate development, but are also well placed to take the next step on the path to bringing our palm oil alternative, an ingredient with the potential to solve substantial environmental, food security, health and working environment challenges within the incumbent palm oil supply chain, to market."
Chuck, who is Clean Food Group's technical advisor and Professor of Bioprocess Engineering in Bath's Department of Chemical Engineering, added: "Our dependence on palm oil comes at a great environmental cost. We've worked over many years to create robust palm oil alternatives that give us a real chance to cut the impact of a range of products that until now have only been possible to produce with palm oil and the deforestation, pollution and emissions that come with it."
For more technology-focused news, click here
---
Join us at SIAL Paris as exhibitor Join us at SIAL Paris as visitor