JOHN WEST EXPANDS VEGAN OFFERINGS WITH NEW UK SALAD RANGE
John West, the well-known seafood brand, has expanded its vegan range as the popularity of plant-based alternatives continues to grow.
It comes as other famous names, including the frozen food company Frosta, also roll out vegan seafood substitutes.
The John West announcement concerns a range of vegan salads that are now available from the UK supermarket giant Asda.
Branded "Plant Power", these "tuna-style plant-based" salads are available in two flavours, "Indian with couscous and lentils" and "Harissa with couscous and lentils".
Other ingredients included in the salads include quinoa, chickpeas and vegetables alongside the tuna substitute itself, which is produced from soya and wheat protein.
The launch of the salads suggests that there has been a positive reception from consumers to a plant-based tuna unveiled by the company in The Netherlands in February.
This plant-based tuna was the first ever vegan range in John West's 166-year history when it was given its debut in February.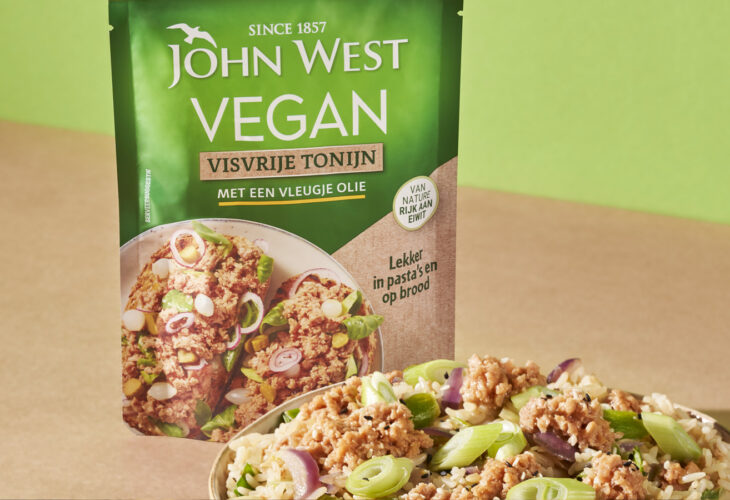 John West's vegan tuna was launched in The Netherlands earlier this year. Credit: John West
At the time, John West, which is owned by Thai Union, said that there were plans to roll out its vegan products more widely in Europe if this initial range was well received.
The vegan tunas offered in The Netherlands are available in two flavours, "Vegan Fish-Free Tuna with Tomato and Basil", plus "Vegan Fish-Free Tuna with a Dash of Oil". They were launched in 1,400 retailers.
"John West Vegan Fish-Free Tuna is Thai Union's first branded alternative protein product launch worldwide and therefore a major milestone for us," Jon Burton, the director of John West's European protein unit, said at the time of the launch in The Netherlands.
According to figures published by Statista, the global plant-based food market was worth around $44.2 billion in 2022 and is expected to reach $77.8 billion in value in 2025.
Further rapid growth is predicted, with the market potentially worth £161.9 billion in 2030, more than three times the figure of last year, again according to figures published by Statista.
In this context, it is no surprise that John West is just one of many seafood companies to have launched a vegan range in a bid to capitalise on the growing popularity of plant-based foods.
For example, it was announced recently that Frosta had rolled out vegan fish fingers across a wide range of retailers in Germany. According to reports, the new range has been developed over three years.
In related news, Wicked Kitchen, a plant-based food producer that was launched as a Tesco brand in 2018, has purchased Current Foods, a vegan seafood manufacturer.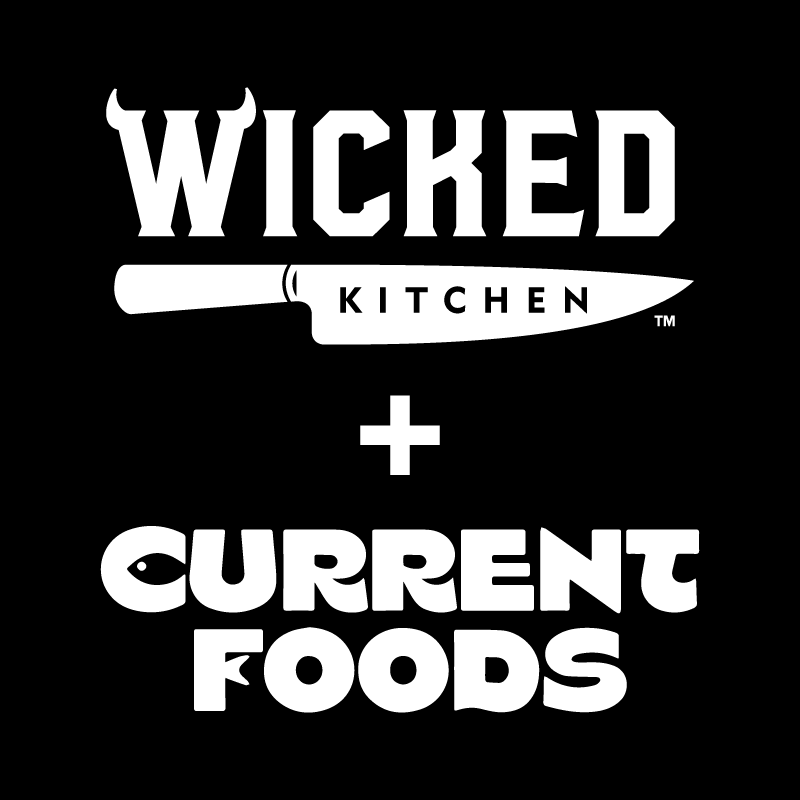 Credit: Wicked Kitchen
"Current Foods is a perfect match for Wicked as a global-impact brand with the same mission and complementary products," said Pete Speranza, the CEO of Wicked Foods.
"With this deal and the Good Catch acquisition, we're uniquely positioned as consumers continually learn about the environmental impact realities on sea life."
Current Foods, which supplies the food service sector in Europe and the United States, produces substitutes for tuna and salmon that are made from ingredients such as algae, bamboo and potato.
Wicked Kitchen, whose products are available in Europe Asia, and the United States, already owns the Good Catch brand.
"Now, our two purpose-driven brands can better support a single mission: to create amazing foods that work towards improving the environment and the lives of humans, animals, and sea life by inspiring the world to eat more plants," Wicked Kitchen said in a statement.
Another plant-based brand, WTH, which is already known for its Umani range of vegan meat substitutes, is launching a range of low-salt seafood products made from microalgae.
WTH says that its microalgae-derived seafood alternatives have better nutritional content than normal tuna.
---
Join us at SIAL Paris as exhibitor Join us at SIAL Paris as visitor