EXCITEMENT BUILDS AHEAD OF DJAZAGRO 2022 IN ALGERIA
Excitement is already building ahead of Djazagro, the agro-food production trade show, which takes place in Algeria from May 30 to June 2, 2022.
Located at Palais Expositions d´Algiers in Safex Algiers, the event is expected to welcome more than 700 exhibitors and 17,500 visitors later this year.
Founded in 2003, Djazagro takes place annually in Algiers and has enjoyed an increase in visitor and exhibitor numbers year-on-year since it began.
Taking its name from "Djazair", the word for Algeria in Algerian Arabic, and agro, it is being held in a country regarded as the leading market in North Africa.
Djazagro is organised by Comexposium, which also organises SIAL Paris and the other events that are part of the SIAL network.
This year's Djazagro will be particularly special because it includes, for the first time, the Djaz'innov competition.
Djaz'innov is open to all of the exhibitors at Djazagro who offer a product, service or technology that constitutes a breakthrough in: process, conditioning and packaging; handling and transportation; bakery and pastry; food products and beverages; ingredients; food service; refrigeration; hygiene.
As part of the competition, exhibitors are being invited to submit their entries through a dedicated platform that allows them to showcase their innovative food-processing solutions.
Each product, service or machine will be screened by a panel of food and food-processing experts, and expert judges will draw up a shortlist from among the entrants.
These shortlisted exhibitors will then be in with a chance of receiving an award during the Djazagro. These awards will be presented at the exhibitor party on the evening of the show's first day.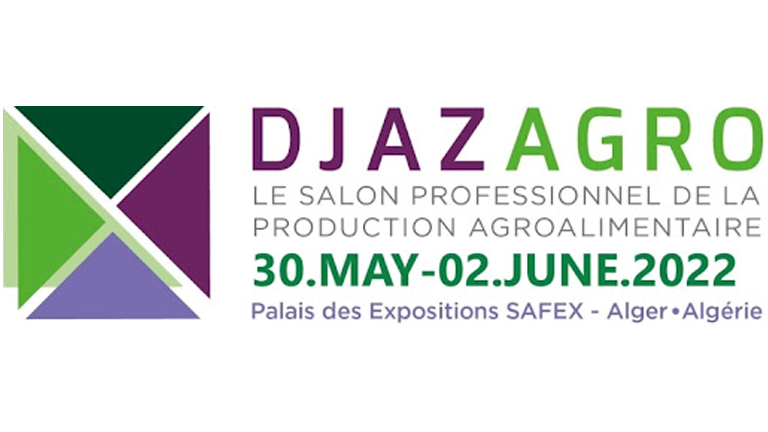 Also, each shortlisted competitor will be able to display their product, service or machine in the new Trend & Innovation Forum, which is located in the Central Hall in the middle of the show.
In addition, they may benefit from one or several speaking slots during the show, so that they can present their innovative solutions to visitors.
Organisers have said that Djaz'innov will offer exhibitors a key way of boosting their visibility, including when the announcement of the nominees is made a few weeks before the show.
A further boost in profile could come from the prize-winner announcement and awards show, which takes place during the first day of the show.
In addition, there is the opportunity to have specific signage at the stand, to be included in the innovation visitor trail and to be displayed at the Trend and Innovation Forum. And all participants are mentioned – whether they win an award or not.
Competition entries are now open, and the deadline for entering this prestigious contest is 29 April. Nominees will be announced in early May and the winners will be revealed at the awards ceremony, taking place on 30 May.
There is an easy and secure online entry process. Entrants can sign into the platform from their customer zone. All entrants should contain full technical documentation in French and English, and a detailed technical description should be included, along with a high quality photograph of the product or service.
Further information on the competition is available at Djazagro.com.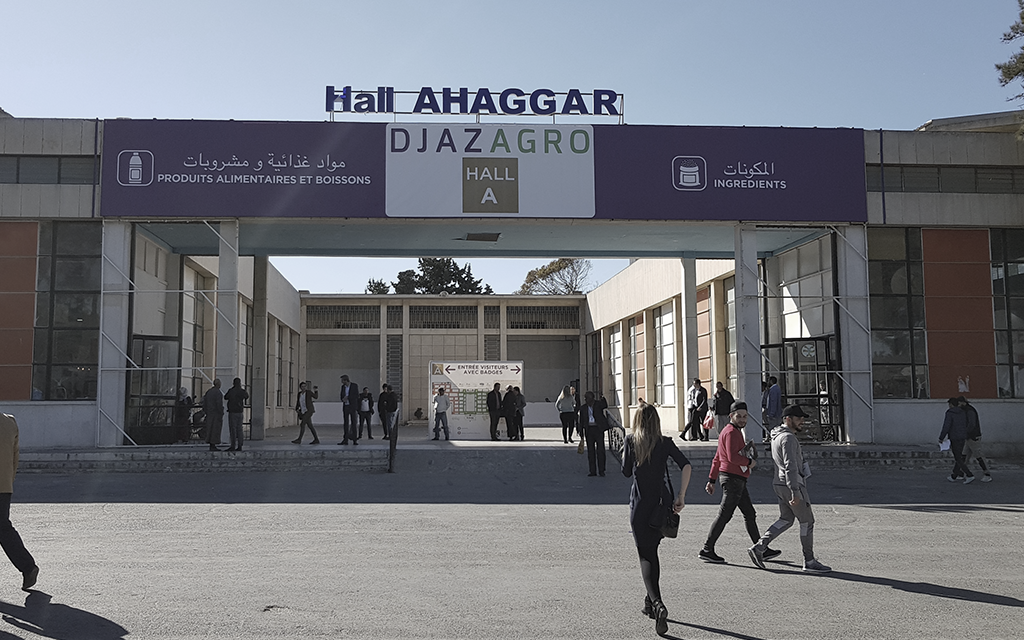 About 86% of visitors to Djazagro are purchasers and, for 56% of visitors, their visit is procurement related. Also, about 82% of exhibitors say that they generate between one and six months' worth of turnover thanks to Djazagro.
Previous attendees at Djazagro, such as Ali Bali, of Bali Group in Algeria, have been full of praise for the event and the business opportunities that it brings.
"This show is the best way of getting visibility and making the right contacts for possible partnerships, either in processing, or in equipment or in terms of business partners," he said.
Similarly, Gaia Braik, commercial director for the Maghreb region of Brenntag in The Netherlands, described the event as "the essential trade show".
"Firstly, it's a chance to see and meet a lot of operators, industry colleagues, but also to meet a lot of sales prospects and clients," he said.
Djazagro exhibitors, who are exclusively manufacturers, offer a huge range of equipment and other products for the agro-food sector.
These are broadly grouped into five main categories: processing, filling and packaging; bakery-pastry; food products and beverages; ingredients and flavourings; and hospitality and food service.
Within these categories, there are many specialist sub-categories that together represent almost every facet of the agro-food indutry.
Within the food-processing industry, for example, many specialist areas are covered, including processing equipment for the cereal industry, equipment for ready-cooked dishes and canned food, and equipment for the winemaking industry.
These are just a few examples of the myriad categories that will be featured at the event, which also covers – among much else – food ingredients and raw materials.
Algeria is the ideal nation to host an agro-food production trade show, having the third-largest economy in the MENA region. Its key cities, agricultural land and industrial activity are found in the north of the country.
---
Join us at SIAL Paris as exhibitor Join us at SIAL Paris as visitor