CELSIUS GAINS $550 MILLION INVESTMENT FROM PEPSICO
Pepsi's parent company PepsiCo, is investing $550 million in fitness energy drinks company Celsius Holdings as part of a deal that will also forge a long-term strategic distribution arrangement.
In exchange for PepsiCo's cash investment, the soft drinks giant will take an estimated 8.5% stake in Celsius and appoint a director to the Florida-based brand's board.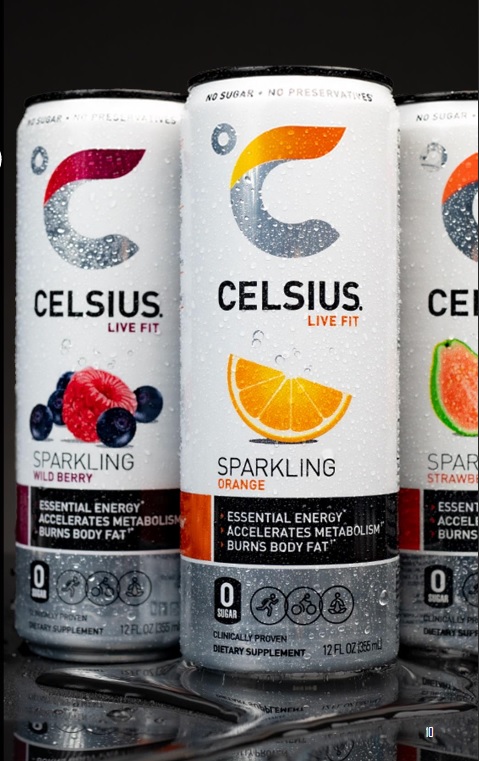 The long-term distribution agreement became effective on 1 August and will initially transition Celsius' current US distribution to PepsiCo's own network, subject to certain exceptions, including retail and foodservice channels. However, PepsiCo will become the preferred global distribution partner.
"We are excited about the opportunity for our two organizations to drive growth and innovation in the energy beverage category," said Kirk Tanner, CEO of PepsiCo Beverages North America. He added that PepsiCo's go-to-market capabilities would further lift the Celsius brand's current momentum, a combination that he said "will be very compelling and valuable to retailers and consumers".
"Meaningful retail and shelf space upside"
Celsius president, chairman and CEO, John Fieldly, said in a statement: "The (distribution) opportunity… provides us with significant near-term additional shelf space in both existing retailers as well as new expansion within the independent retailers that represent a significant portion of the US convenience and gas channel where approximately 70% of energy drinks are sold."
The tie-up is expected to accelerate growth for both companies globally. "In addition, this partnership will drive efficiencies allowing our teams to consolidate sales, marketing, and distribution efforts with associated cost benefits, which we expect to recognise once the initial transition is completed," added Fieldly.
Currently, Celsius has a fragmented distribution network across US states, with more than 300 unique distribution partners and points of contact. The Pepsico deal offers access to one of the leading direct store delivery networks in North America and a more efficient route-to-market in North America, with additional global expansion opportunities further down the line.
Full details of the transaction can be found here.
---
Join us at SIAL Paris as exhibitor Join us at SIAL Paris as visitor