FROM FINANCE TO ARMAGNAC: A MAJOR CAREER CHANGE TO PRESERVE TRADITIONS DATING FROM 1880
For Henry Florent Soulhol, buying an historic Armagnac house represented a complete change of scene from his previous life in the world of international finance.
But, four years on from taking over Aurian and its related companies, the south-west France native is enjoying preserving an artisanal brand while exploring new facets of the spirits and beer sectors with other parts of his business.
Aurian was among the exhibitors in the Be Spirits section of the Wine Paris & Vinexpo Paris 2022 – the sister exhibition to Sial Paris – which was held from February 14 to 16.
Soulhol, who has a master's degree from the London School of Economics and a first class degree from the Toulouse School of Economics, was just 24 when he and his Milan-raised partner, Isabella Antollini, bought Aurian in 2018 from Philippe Aurian, whose ancestors founded the Armagnac company in 1880.
A former Singapore financier who also lived in Japan, Soulhol and his partner were keen to invest in the "best Armagnac house we could find" after moving to his home country of France.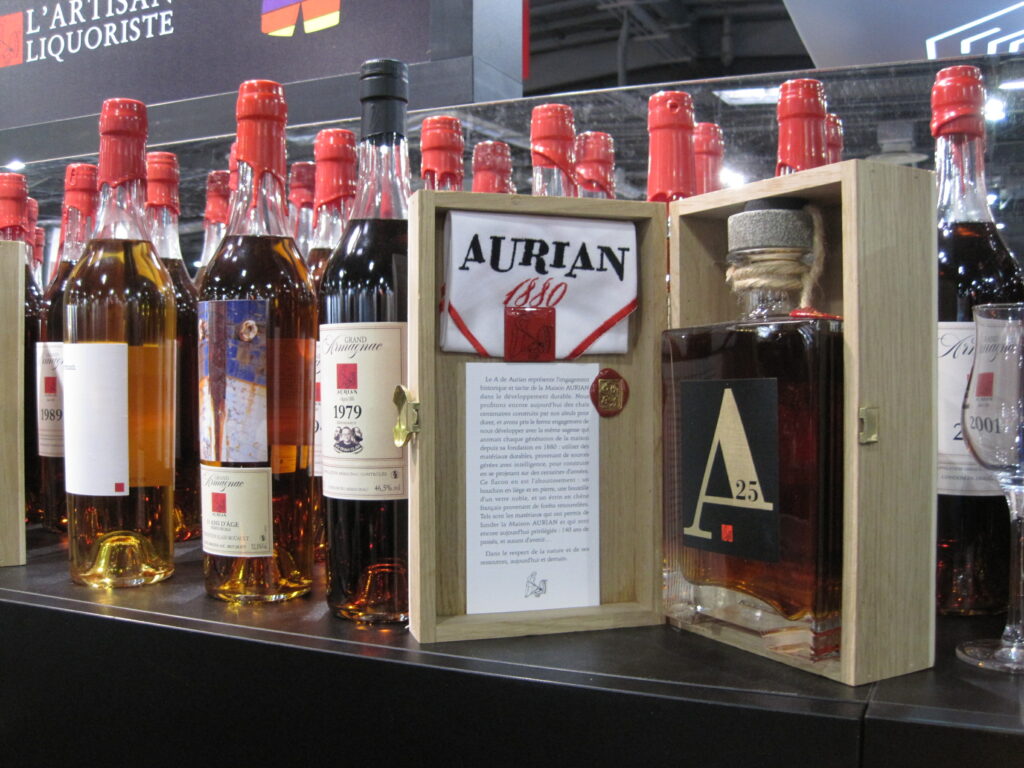 "My father was a farmer in this region. I was working in investment finance in Singapore, so I came back to do something more interesting," he says.
The company sells about 5,000 bottles of Armagnac a year and does not plan to scale-up production, preferring instead to retain the company's ethos.
"It's very artisanal. Every barrel is different," he said. "We will always be a niche product, but we're happy with that.
"Armagnac is a very tiny market and in this tiny market, I believe independent bottlers are going to have a more and more important role."
Because Aurian has modest production, the public is, said Soulhol, "very connoisseur" and will not hesitate to travel to visit the company.
"We have some people who travel quite a distance because we receive them well and they can try what they want," he said.
The average wholesale price of a bottle of the company's Armagnac is €80, while typical retail prices range from €80 to €200.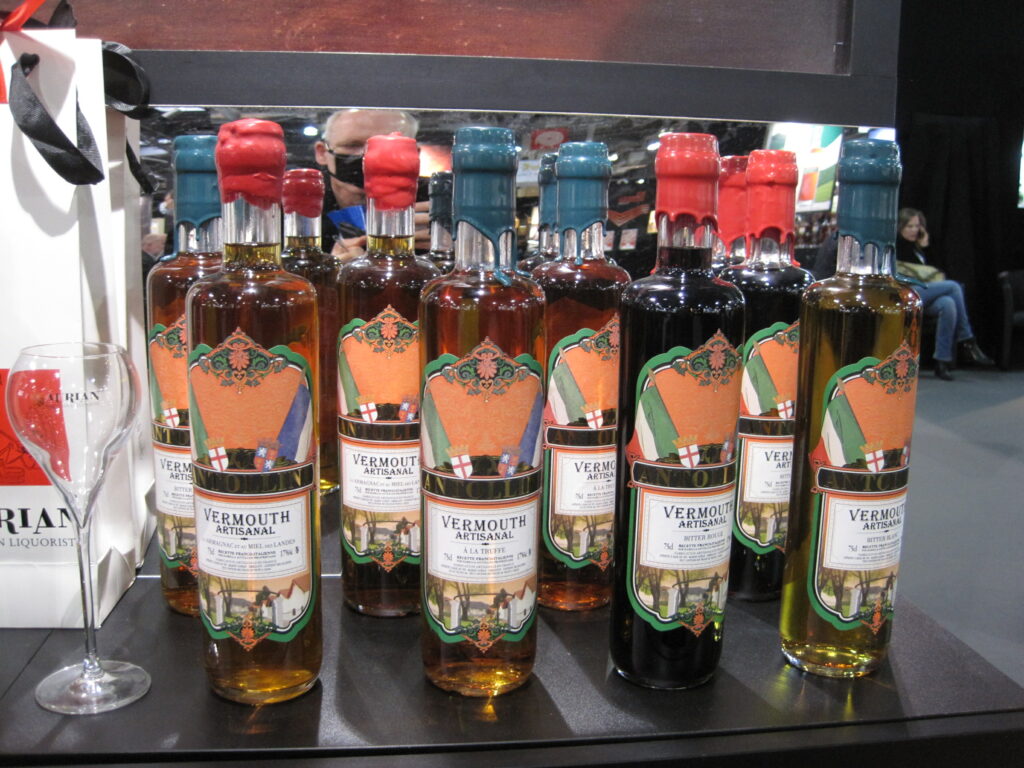 As well as Armagnac Aurian, Henry and Isabella have three other brands – Aurian l'Artisan Liquoriste, Antollini Vermouth Artisanal (which together encompass artisanal liqueurs, fortified wines and aperitif wines) and La Salopette, the last of which is a microbrewery that Henry and Isabella took over in 2020.
With Antollini Vermouth Artisanal, a brand created only this year and showcased for the first time at Wine Paris and Vinexpo Paris 2022, the company is, said Soulhol, "reviving the old recipes and adding a little bit of an Italian touch to them".
La Salopette, which produces beers with natural flavours such as cherry and raspberry, has "cut out the middleman to be able to be more competitive."
"We achieve this by delivering straight to consumers," he said. "It reduces our range and the speed at which we can grow, but it enables our customers to have access to premium products at a reasonable price and makes us free in how we make them."
While there can be a temptation to chase the latest trends in the spirits industry, Soulhol said for the long-term health of a business, this is not necessarily the right strategy.
"I think in our industry it's always a big cycle," he said. "For 10 years it will be whisky, for 10 years it will be gin, it will be that. We're playing the niche card, never really trying to ride the wave, which can be interesting, but long term it's not good for us."
Although gins, for example, remains hugely popular, it is not an easy market to move into, as "our clients seem to be overwhelmed with the number of gins and craft beers".
"It's a difficult time for liqueurs in general," Soulhol said. "It seems Vermouth is coming back strongly. It's coming up from Spain, it's coming back in France. We'll see quite a few Vermouths coming in future, just like we've seen gin popping up everywhere."
---
Join us at SIAL Paris as exhibitor Join us at SIAL Paris as visitor