Wawel looks to create moments of pleasure and excite people's palates with new chocolates, flavours and fillings at SIAL Paris 2022
ADVERTORIAL
The leading Polish confectionary brand Wawel S.A is presenting its autumn/winter luxury chocolates at this year's show, taking place from 15 to 19 October, at Paris Nord Villepinte. We caught up with the company's International Sales Director, Tetiana Gurnevych ahead of the show.
What can visitors at SIAL 2022 expect from Wawel this year?
We are looking forward to sharing our autumn-winter novelties, including our Premium Dark Chocolate Sea Salt & Caramel 100g, our luxury Premium Dark 70% Cocoa small chocolate bars, plus our Premium Chocolate Dark 70% cocoa with Peppermint. In addition, there will be more than 20 new items for Christmas time. New flavours and fillings for our chocolates include Brownie with Cherry, Honey and Raspberry, and the sweet Caramel & Banana designed for our younger customers.

What is your 'Good Ingredients strategy' all about?
At Wawel, we create unique sweets made with only natural flavours and food colourings. The composition is simple, relying on the quality of the ingredients. We carefully select our raw materials, and we ensure that our products provide the sophisticated taste that Wawel is known for.

We aim to ensure that our consumers feel special by giving them a moment of pleasure with Wawel sweets. For example:
• Wawel's Cream Fudge is made with just four ingredients and is appreciated in Saudi Arabia and Germany
• Fresh & Fruity jellies, with juices and natural colourings, are favourites in Germany, Palestine, Croatia and Kuweit
• Wawel dark chocolate, our dark horse, is enjoyed by consumers in Hungary, Ukraine, Israel, Canada and Taiwan

Our confections are popular with Polish people everywhere and we have a presence on the 'ethnic shelves' in Germany, United Kingdom, Ireland, Belgium, Holland, Norway, USA and Canada. This distribution is one of the key argument that Wawel sweets has an important history and are still sought after by their fans, even abroad. Consumers have greater expectations and pay great attention to the ingredients and we are happy to offer them what they are looking for.
I understand you still rely on some regional recipes?
There is still one place at Wawel where time stops. This is our department of filled hard caramels production, which we still make by hand with love. Wawel is also famous because of its iconic chocolate pralines – Malaga, Tiki Taki and Kasztanki. They still return Polish consumers to their childhoods with their timeless look, traditional recipe and double-layered filling covered by velvety Wawel chocolate.

Our classic truffles, Michalki Klasyczne are firm favourites among Polish people, while our chocolate-covered jellies, Mieszanka Krakowska, remain a much-loved sweet treat for birthday parties, which has developed over the years into a tradition that we are very happy to see continue!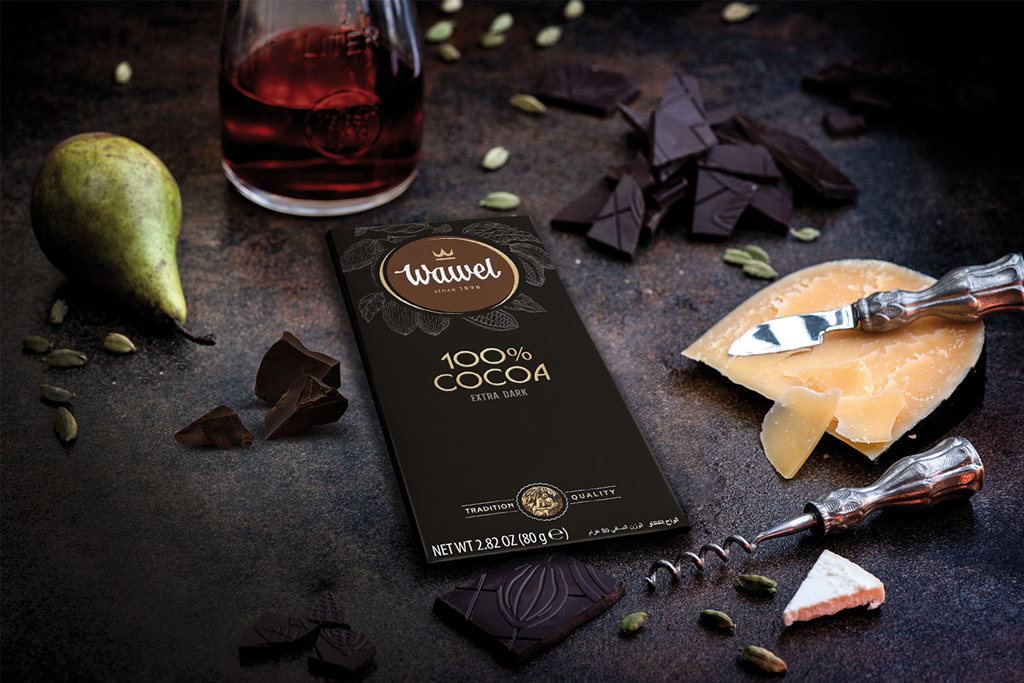 But you are also constantly coming up with new delicacies, tell us more?
Although we love the classics, we continue to innovate and move with the times. For example, in 2021, we implemented Your Delicacy – a light souffle covered in delicious dark chocolate, and our recently-launched Premium Dark 100% cocoa bar is an item for real connoisseurs, which draws on our experience as master chocolatiers. We recommend consumers enjoy this with a cheese board or a fine glass of wine, to further enhance the 'luxury experience'.

In addition, every year we introduce new flavours of chocolate pralines and filled chocolate bars, that are matched to the seasons of the year. At the end of 2022, we are planning to re-launch some of our classics to educate and remind customers about Wawel's history and tradition – the years of heritage and experience behind us.

How important are events like SIAL 2022 for the industry going-forward?
Such events give us the opportunity to introduce and test out new product, scope out the competition and understand how consumer needs are changing. It's a great place for meeting with new customers and developing new business, while also meeting up with our long-term partners, and strengthening those relationships.

They are good sources to get some new information, to be updated about trends, habits and at least this is good place for promotion. That's why we are here and waiting for Sial Daily marks about Wawel products as well.
---
Wawel looks to make a difference in children's lives with charitable foundation
The "Wawel with Family" Foundation, looks to support children through adulthood and encourage them to pursue their passions. The foundation has also been involved in supporting Ukrainian citizens through the "Good Morning Ukraine" event organised by Krakow's Festival Office. Children were treated to an interactive Wawel truck where they could play a variety of interactive games and win points, which could then be swapped for sweet Wawel prizes. In collaboration with the government, which coordinates transport into Ukraine, the company was able to provide over 24,000 pieces of chocolate, with a special graphic design based on the Ukrainian flag. "In this way we want to express our solidarity with the Ukrainian people, and we're also continuing to supply our sweets in Ukraine as a part of our charitable activities. This is just a small part what we do", explains Wawel International Sales Director, Tetiana Gurnevych