CALIFIA FARMS FIRST WITH DAIRY-FREE ICED CAFÉ MIXERS AS RTD COFFEES SOAR BY 44%
Plant-based beverage brand, Califia Farms, has launched two dairy-free creamers specially formulated for cold coffee beverages. The range called Iced Café Mixers has been created in response to the shift by Gen Z and Millennials towards the cold, flavoured-coffee category.

The two varieties – Vanilla Sweet Crème and Caramel Crème – are launching in a refrigerated format with Target, Kroger, and other retailers across the US and are described by Los Angeles-based Califia Farms as "a major innovation breakthrough for the creamer category".
"Califia is excited to be the first to respond in a major way to the massive youth-led shift towards cold coffee," said the company's chief marketing officer Suzanne Ginestro. "Gen Z and Millennials drink iced coffee throughout the day and all year round. We saw an opportunity."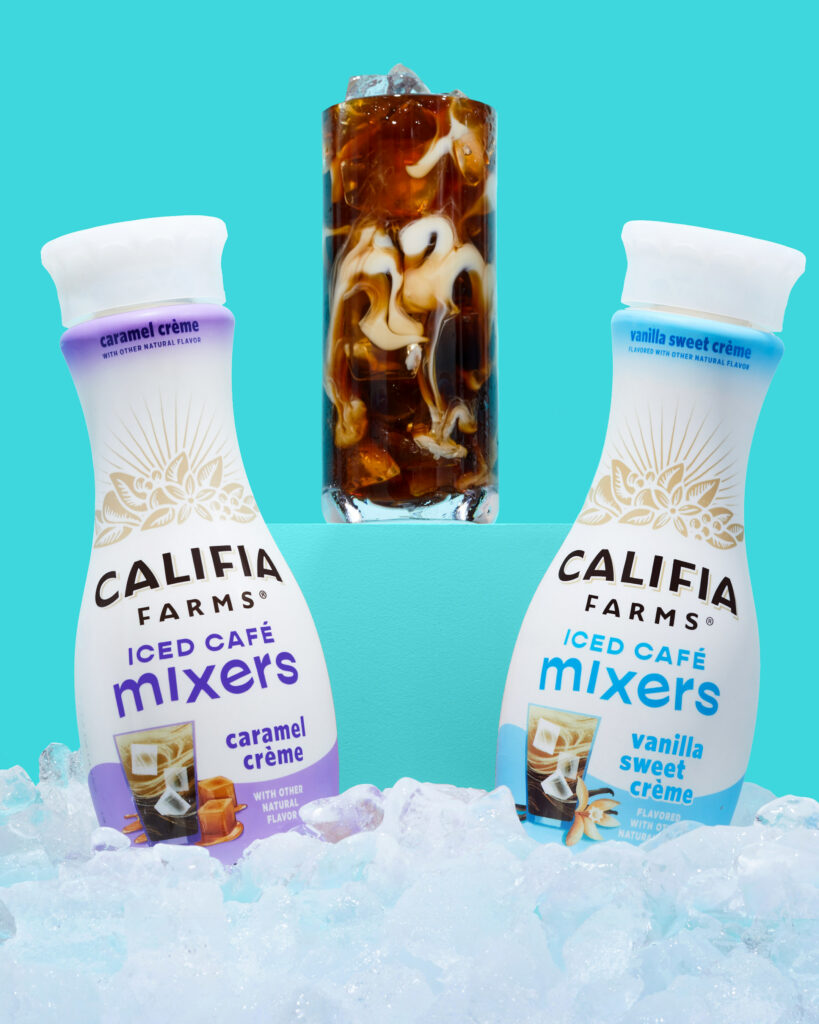 Record coffee consumption
The mixers are said to maintain their sweet flavour even as the ice in the coffee melts. They contain 3g of sugar per serving and feature a creamy blend of oat and almond milk. The launch comes at a time when at-home coffee drinking is still at record levels in the US.
Consumption skyrocketed during the pandemic and that growth has remained steady thanks to convenience, affordability, and flexible work-from-home policies. According to Mintel, sales of ready-to-drink coffee were up 44% in 2021 versus 2019, while sales of refrigerated creamers and plant-based creamers were up 19% and 86% over the same period (sources: Mintel 2021 Coffee & RTD Coffee; Spins Mulo + Nat'l).
Califia, founded in 2010, claims that "consumers want to recreate the café experience at home" and will seek out retail products like its Iced Café Mixers to achieve that. Ginestro added: "The generational shift towards cold coffee has made these products an instant hit with retailers. They recognise them as a major step forward for the coffee category."
---
Join us at SIAL Paris as exhibitor Join us at SIAL Paris as visitor