TRES TRIBUS ARTESANAL MEZCAL NOW EXPORTS TO 5 AMERICAN STATES
As demand for agave-based mezcal continues to soar, particularly in the US, small-batch artesanal producer, Tres Tribus, has launched across California, Florida, Illinois, New York and Texas in the US, as well as in the UK, Spain, Australia and Dubai.
Tres Tribus is entering these markets with three single-agave varietals and a blend, all hand-crafted in the mountains of Oaxaca, Mexico by fifth generation mezcalero Juan Antonio Coronel. Tres Tribus utilises wild-foraged agave and volcanic mountain water exclusive to the region.
Tres Tribus is named after the three societies that came together from the surrounding valleys to create the capital of the Zapotec civilisation in what is now Oaxaca. It is a B Corp certified company that is fully carbon neutral and committed to preserving biodiversity.
Co-founder Juan Coronado – who also co-founded Mijenta Tequila and built a reputation as a mixologist and entrepreneur, including opening Sortie in New York – said: "The traditional methods, pure ingredients and incredible magueys [the agave plant Agave americana-Ed] that my friend Juan Coronel uses make this mezcal unlike any other." The end result is claimed to be an "elemental" spirit characterised by fruity, floral and savoury flavours.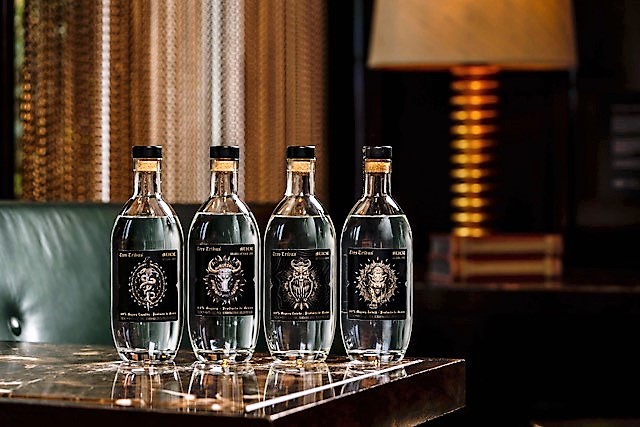 Four diverse expressions
The four Tres Tribus expressions have very individual identities. They are:
Espadín Capon – The most refined of the single varietals with a 99-point rating from The Tasting Panel and distilled from magueys that average between eight and 12 years old. The plant is only harvested once its quiote (the flowering stalk of the agave plant) has blossomed, which means the agave has reached the end of its life. (UK recommended retail £170.)
Tobalá – Reflecting the identity of Oaxaca, the Tobalá is distilled from magueys that are on average 10 years old. (UK recommended retail £89.)
Cuishe – Made from magueys that range from 10 to 25 years old. (UK recommended retail £89.)
Ensamble – A combination of three magueys said to be ideal for cocktails. It is distilled from cultivated eight-year-old Espadín, wild Jabalí silvestre averaging between 10 to 15 years old, and rare Salmiana silvestre that can range from 15 to 35 years old. (UK recommended retail £61.)
Coronel's replanting programme replenishes agave harvested in the wild as well as trees used in the production process. For every wild agave he harvests, he replants four new ones, along with approximately 1,000 to 3,000 trees each year. These include Encino oak, pine, jarilla and fruit trees, such as peach and apple.
---
Join us at SIAL Paris as exhibitor Join us at SIAL Paris as visitor