DEPOSIT SCHEME IN SCOTLAND RAISES CONCERNS AS JULY 2022 DEADLINE NEARS
The British Soft Drinks Association (BSDA) has voiced concerns that Scotland's deposit return scheme (DRS) – due to start in July 2022 – is too soon because the hospitality and retail industries have been side-tracked by the pandemic and its aftermath.
The scheme was voted for by the Scottish parliament on September 2019 and its introduction means that Scotland will be the first part of the UK to introduce a deposit system for drinks containers.
Under the scheme, consumers will pay a deposit of 20 pence (£0.20) when they buy a drink in a single-use container from 50ml up to three litres in size. They get the money back when they return the empty bottle or can.
However, commenting on the introduction date of 1 July next year, the BSDA said in a statement: "We do not believe this date to be practicable for a range of reasons. For one, drinks producers – like so many other sectors – have been dealing with a whirlwind of issues as a result of the COVID-19 pandemic. The hospitality sector went into full shutdown mode from March 2020, with a return to the normality that we once took for granted yet to materialise.
"Not only that, many drinks businesses and their retail customers are currently experiencing severe, ongoing problems with logistics, particularly the paucity of HGV (heavy goods vehicle) drivers available to fulfil delivery orders, causing delays and cancellations."
According to the Road Haulage Association, the UK as a whole needs over 100,000 truck drivers to make up the shortfall and it is calling on the government to make training to be an HGV driver more accessible and more affordable. Around 40,000 HGV driver tests were cancelled last year due to the Covid-19 pandemic.
Deposit VAT rules "don't make sense"
In the meantime, specifically related to Scotland's DRS itself, there is still uncertainty as to whether DRS deposits will be subject to as yet undefined VAT rules. "As things stand, it seems that the UK government is intending to apply VAT to the deposit fee," noted the BSDA. "This would bring a huge cost and a great deal of complexity in trying to administer this across the supply chain, as well as effectively taxing the incentive that is there to encourage good consumer behaviour. This does not make sense and needs to change."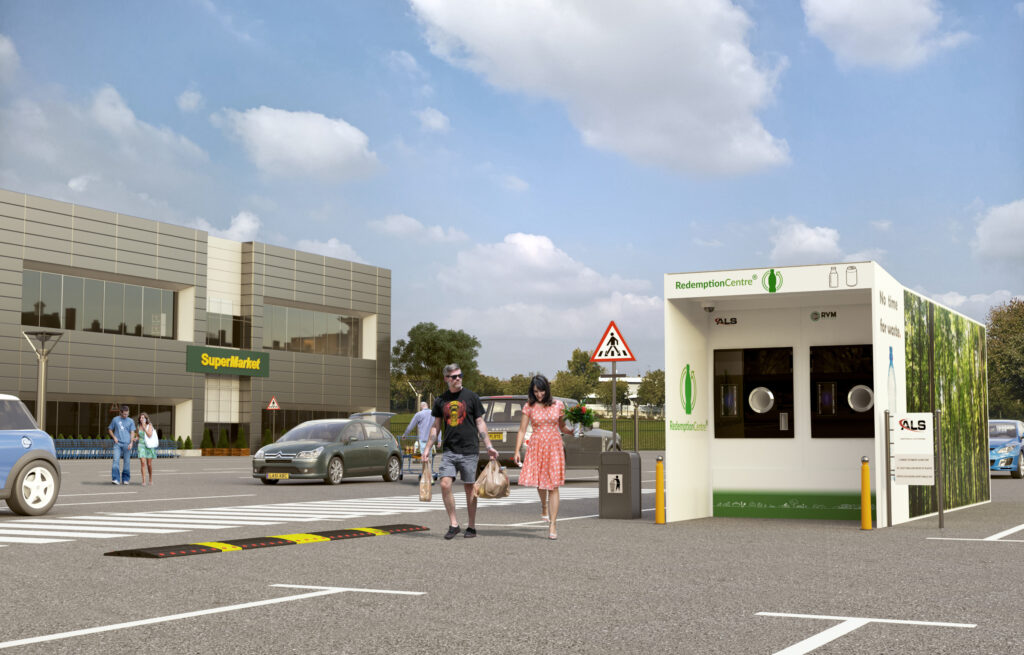 In theory, the DRS would be good for the environment and help to recycle more single-use plastic. More than 30,000 return points are expected nationwide, and it is estimated that £62 million a year could be saved tackling the indirect impacts of litter from drinks containers. Research from Zero Waste Scotland, a government quango, predicts that 34,000 fewer plastic bottles will be littered every day with the introduction of a DRS in Scotland.
BSDA accepts that the introduction of a deposit scheme is a "vitally important" mechanism for increasing recycling and tackling litter and strongly supports the introduction of a thought-through DRS.
But it added: "In the here and now, and with the clock ticking towards the current go-live date in Scotland, we urge the Scottish government to consider the wide-ranging challenges facing consumers and industry and respond by providing a pragmatic, revised, go-live deadline that will help ensure delivery of a system in Scotland that works for everyone."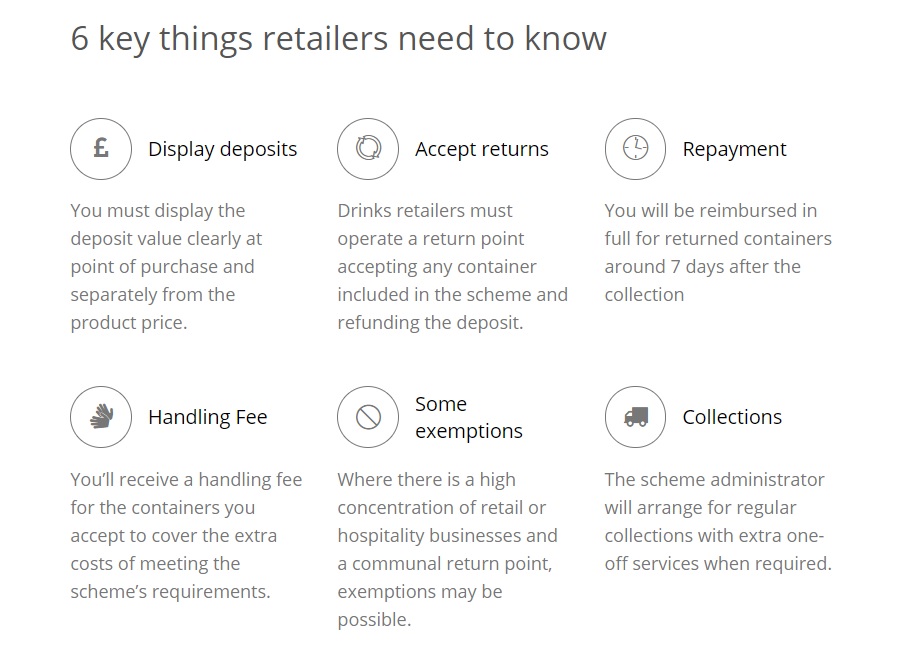 Financial commitment
Soft drinks manufacturers have supported the DRS mission by contributing "the best part of" £3 million to help get Scotland's scheme off the ground. The funding has been used to set up the not-for-profit Circularity Scotland, which was appointed by the Scottish government as a scheme administrator earlier this year.
The BSDA commented: "As our financial commitment suggests, the soft drinks sector's desire to help deliver a well-designed DRS is unequivocal. But, timing is everything – especially if we want the scheme to be a success."
Drinks retailers will be legally required to operate a return point and there will be costs involved even if decide to do it manually over-the-counter. Reverse vending machines (RVMs) are likely to be one of the more convenient ways in which returns can be made. The machines identify drinks containers that are inserted and will refund consumers' deposits once the container has been scanned and validated. RVMs can generate vouchers to be used at retailers to pay for shopping, or to get a cash refund at the till.
RVMs crush or break inserted items within the machine and store then in bags, boxes and bins for collection by Circularity Scotland or a nominated logistics partner. Circularity Scotland says that the expense of buying or leasing these machines "means that they only really make economic sense for retailers handling larger volumes of containers".
---
Join us at SIAL Paris as exhibitor Join us at SIAL Paris as visitor