BREWDOG TARGETS £1 BILLION AS IT BOLDLY EYES CHINA
BrewDog, an independent craft beer brewer and hospitality business, is planning to open a new bar in Hong Kong this autumn as part of a bold expansion plan to treble its footprint over the next seven years.
The new bar will be the first to open under a joint venture with Budweiser China announced earlier this year which will spearhead the craft brewer's growth in the world's biggest beer market.
Founded in 2007 by James Watt and Martin Dickie, BrewDog intends to open another 200 venues in key markets across the globe by 2030. The company currently has over 100 bars and venues worldwide – including flagship locations in London Waterloo and Las Vegas. They are operated by 2,600 employees.
The long-term agreement with Budweiser China is focused on expanding the BrewDog brand across Greater China to allow the Scotland-based craft brewer to capitalise on rapid market growth in the country, which is now the world's biggest producer and consumer of beer.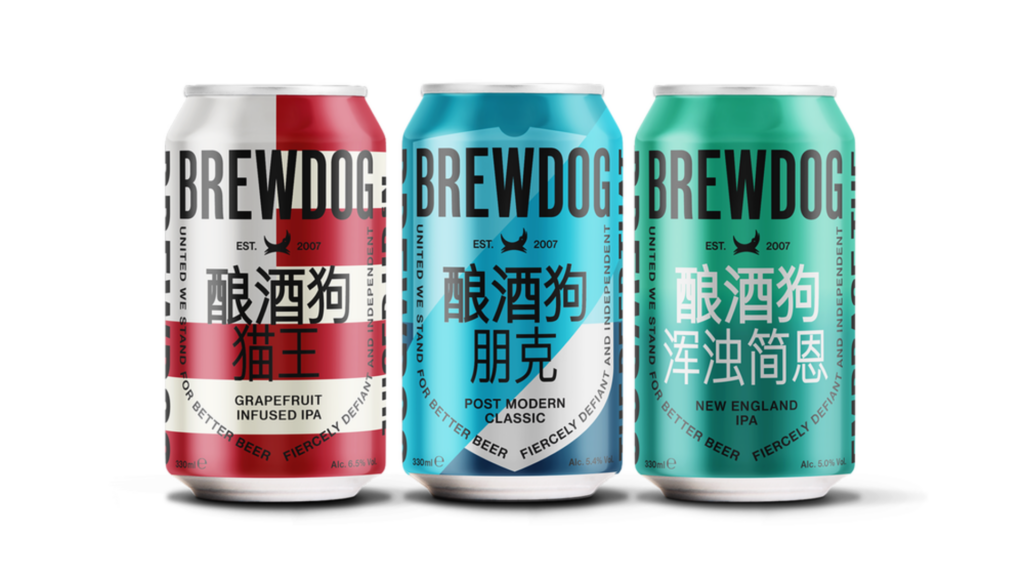 Second joint venture in Asia
The partnership with Budweiser China marked BrewDog's second joint venture in Asia following the announcement of its partnership in Japan with another brewer in September 2021. Sales in Japan have doubled since that deal was announced.
The popularity of craft beer in China has surged over the past decade with production rising 10-fold to 6.5 million hectolitres by 2020 as drinkers moved beyond familiar lagers in search of premium brands and new taste sensations. The new Brewdog bar in Hong Kong is close to the entertainment district Lan Kwai Fong in central Hong Kong, known for its busy nightlife, bars, clubs, and restaurants. It will sell a range of classic BrewDog beers on tap and its signature food menu.
Other new openings this year include bar venues in the UK, Italy, Netherlands, Australia, and USA – as well as the opening of the first US franchise location in Denver, Colorado. Within the next five years, the craft brewer expects its total revenue from bars (which includes its owned bars and franchise locations) to exceed £1 billion (€1.15 billion).
China is a major target market
James Watt, CEO of BrewDog said: "We're hugely excited to bring BrewDog to Hong Kong and be part of the iconic Lan Kwai Fong district. This is the first of many bold plans with our joint-venture partner Budweiser China, which will see us bring BrewDog to every corner of the world's biggest beer market.
"Over the coming years we will be opening more venues and locations across China and throughout Asia, which will be genuinely transformational for us as we grow globally and continue to spread our passion for quality beer."
Watt added that BrewDog's goal over the next decade is to become "one of the world's leading breweries" while also focusing on social commitments to people and the planet. "That's why we are doubling down on moving the needle for craft beer. This is not about winning in craft; this is about changing the world of beer forever," he said.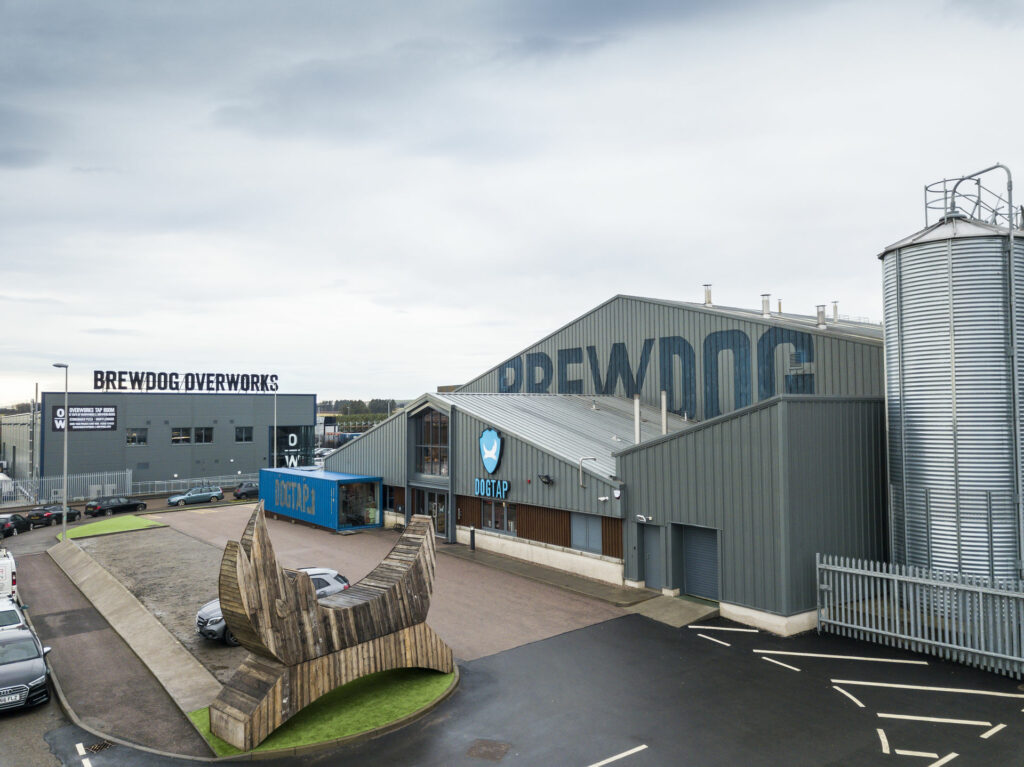 BrewDog has transformed its business and reputation in recent years. It has been acknowledged by the Top Employers Institute, an authority in recognising excellence in people practices, as a leader in the UK.
Stepping up ESG initiatives
In 2020, the company also became the world's first carbon-negative beer business. As part of its net-zero goals, BrewDog has also acquired land in the Scottish Highlands and embarked on one of the largest reforestation and peatland restoration projects in the UK.
Last year, BrewDog announced the Hop Stock employee ownership programme which will see 5% of the company distributed evenly among salaried staff over the subsequent four years. Today, BrewDog is more than 25% owned by its staff and a 200,000-strong 'Equity Punk' investor community which helped to power the company's initial growth.
BrewDog has breweries in Ellon, Scotland; Columbus, Ohio; Berlin, Germany; and Brisbane, Australia. It is best known for its Headliner series of beers which includes the flagship Punk IPA, as well as Lost Lager, Elvis Juice, and Hazy Jane.
---
Join us at SIAL Paris as exhibitor Join us at SIAL Paris as visitor