FEVER TREE HITS 11% GROWTH BUT SEES UK DECLINE
Premium mixer brand Fever Tree hit a sales home run in 2022 as top line revenue growth reached 11% year-on-year, driven by an 18% uplift across the United States, Europe, and rest of the world. However, the UK, the company's home – and biggest market – slipped by 2%.
Total group revenue was £344.3 million, of which the UK contributed £116.2 million, roughly a third of total revenue. Surging sales in the US, up 23% to £95.6 million, have put the company's second biggest market in touching distance of the UK and it will be interesting to see how that plays out this year.
While the top line was good, Fever Tree admitted that industry-wide inflationary pressures had impacted the group's gross margin, most notably in glass costs and trans-Atlantic freight costs as well as the impact of higher energy costs and continued investment in the business. These were "partially mitigated by positive pricing actions and improvements in sales mix" said the company.
Tim Warrillow, co-founder and CEO of Fever-Tree, commented: "We have seen an encouraging start to 2023 in our key growth markets and are confident of maintaining the group's momentum in the months ahead. Whilst the group continues to operate in a challenging cost environment, we are resolutely focused on delivering a wide range of initiatives across the business that will optimise operational capabilities and underpin our confidence in driving margin improvement in 2024 and beyond."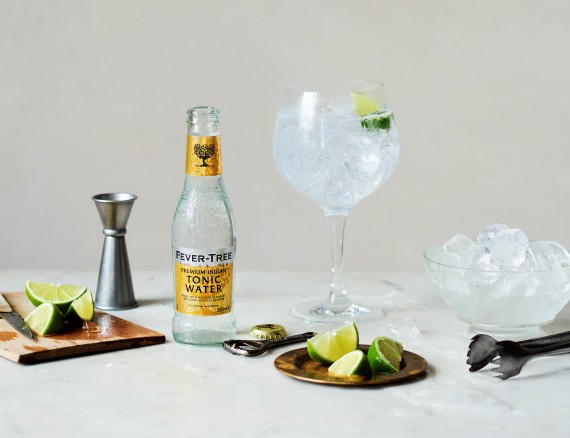 International outlook
The group has put its faith in the US by increasing inventory levels there to ensure the it can meet growing demand in this market. Aarin Chiekrie, equity analyst at Hargreaves Lansdown, commented: "Fevertree's results were as mixed as the drinks it sells. Revenue bubbled up this year thanks to strong performances across the US and Europe, but explosive UK growth seems to be over. It turns out that there is a limit to how much premium tonic you can sell and Fever Tree appears to be approaching it. To continue growing, successful international expansion will be key, particularly in the US and Europe."
Chiekrie added: "Unfortunately, Fever Tree was unable to convert its bumper revenues into higher profits. Energy prices are a big input cost in making glass bottles. And when 80% of your sales are bottled in glass, any fluctuation in energy prices is bound to have a material impact on costs. These are eating into profitability, and this problem is expected to persist throughout 2023. We'd like to see concrete signs that overseas expansion is boosting the bottom line to help justify the company's mammoth valuation."
Soaring share price
While the Hargreaves Lansdown analysis was a little harsh, the markets have given Fever Tree the benefit of the doubt with the shares soaring this month since the company released its annual results. Year-to-date the shares are up by 17%.
Part of this faith lies in Fever Tree's positioning and development strategy. Warrillow commented: "The Fever Tree brand, as shown by our highest ever combined market share in the UK, and leadership position across many markets, is stronger than it has ever been. We remain committed to investing for the long-term both within our core mixer category but also through our expansion into adjacent categories such as adult soft drinks and cocktail mixers."
According to KBV Research, the size of the global cocktail mixers market is expected to reach $14.6 billion by 2028, growing by 8.2% CAGR during the decade of the forecast period.
A more competitive market
While Fever Tree is well positioned to take advantage of this market growth, it has big rivals that are also upping their game. In June 2022, The Coca-Cola Company signed an agreement with Constellation Brands, an American producer, and marketer of beer, wine, and spirits. The deal aimed to introduce Fresca Mixed, a line of full-flavoured, spirit-based ready-to-drink cocktails in the United States.
In the same month, London Essence, a subsidiary of soft drinks group Britvic introduced Crafted Lemonade Mixer. The line incorporates the citrus taste of lemon with a hit of zesty lime. Additionally, the flavour is made more complex by the roundness of kumquat and orange to create a balanced aftertaste.
---
Join us at SIAL Paris as exhibitor Join us at SIAL Paris as visitor