Airline catering: A big and increasingly sophisticated market
A global market valuation representing US$ 18.7 bn in 2023, the in-flight catering market is estimated to grow by an average 5% from 2022 to 2031 according to a report from Transparency Market Research, and become more sophisticated
Big business for the agribusiness, in flight catering services are getting stronger from one year to another, as air transport demand rises while consumers food habits are changing, requiring a more sophisticated approach in menus.
According to a report published earlier this year by Transparency Market Research, the global in-flight catering services market is projected to flourish at a CAGR of 5% from 2022 to 2031. As per the report published by Transparency Market Research, a valuation of US$ 27 bn is anticipated for the market in 2031. As of 2023, the market for in-flight catering services is expected to close at US$ 18.7 bn after reaching US$ 17 bn last year.
Increasing global air travel, driven by rising incomes, urbanisation, and the expansion of low-cost carriers, is a fundamental driver of the in-flight catering industry according to the report. As more passengers take to the skies, the demand for catering services naturally grows -particularly for long-haul and international flights.
The COVID-19 pandemic redefined the standards of the industry. Although food safety has always been a priority for in-flight caterers, enhanced hygiene and cleanliness protocols in the kitchen and the better traceability of food served on board have led to a reevaluation of the business.
In-flight catering services often require multiple meal services. Airlines need catering services to provide customers' increasingly high expectations for a variety of meal options, including breakfast, lunch, dinner, and snacks, to meet passengers' needs on extended journeys. This also poses a challenge for low-cost carriers, or on short-haul flights of legacy carriers as they now propose dishes for purchase on board.
In the past, the variety of food options was mostly based on regional food habits. Meals served in Asia or in the Middle-East differed greatly from the food served on Western airlines. Rice dishes, halal, kosher or Hindu-vegetarian options belonged to the standard offering.
New eating habits influence in-flight catering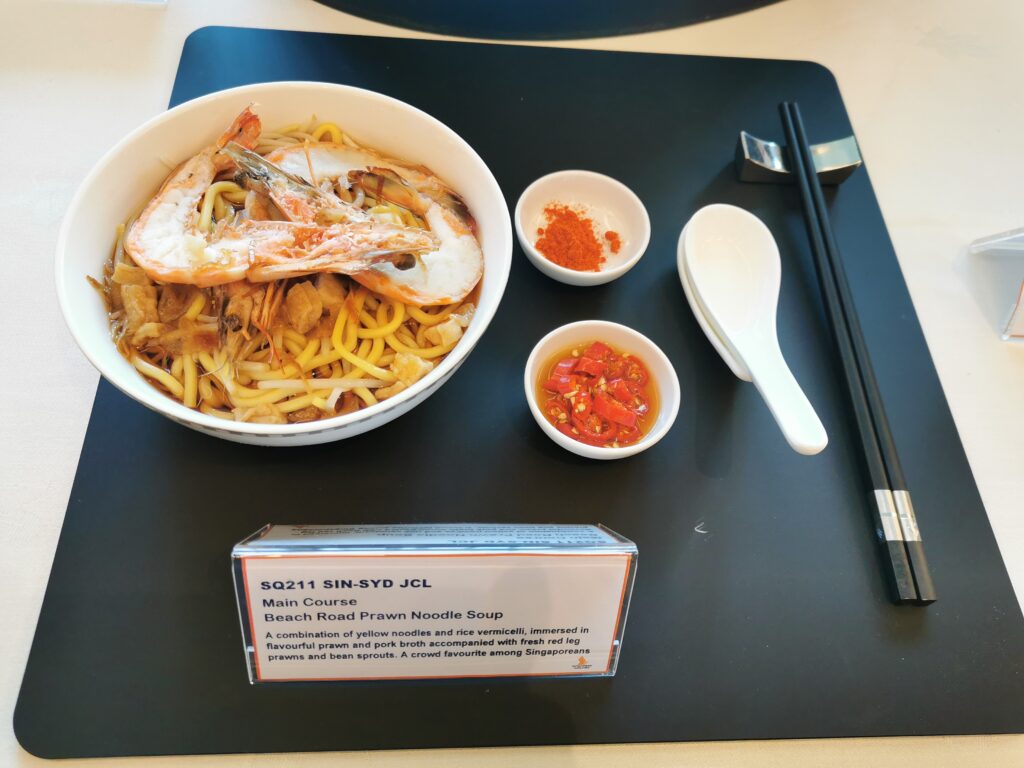 The emergence of new eating trends such as vegan diets, gluten-free, or lactose-free meals pose further new challenges to the catering industry. Just eating food on board is not anymore what passengers want.
According to Transparency Market Research report, when guests are eating on a plane, they want to be able to comfortably enjoy food that fits in with their diet. And not only in premium cabins such as First or Business classes. An airline such as Air France has integrated these changesi n recent years. The French carrier offers a selection of fresh, local, and seasonal products to all, as well as a vegetarian option. In its premium cabins, Air France proposes a gourmet experience with original creations from Michelin-starred chefs and carefully selected wines by renowned wine stewards.
Meal pre-ordering has made remarkable inroads in recent years. Low cost carriers such as Air Arabia, Air Asia, Norwegian or Ryanair, legacy carriers such as Air Austral, British Airways, Finnair, Malaysia Airlines, Qantas or SAS Scandinavian Airlines offer the option in all classes on board.
Others such as American Airlines, Singapore Airlines, Thai Airways International, or United Airlines propose a similar option reserved only to their premium customers (First, Business or Premium Economy). Many airlines propose mixed buy-on-board/complimentary catering to passengers.
Meal pre-ordering is also a perfect way to promote the freshness of the ingredients used in menus which often translates into the use of local distribution channels. Pre-ordering is also a way to reduce food waste on board by just serving what passengers want. Food waste on airlines represents a major problem for the industry. According to the International Airlines Transport Association IATA, food waste amounted to 5.7 million tonnes in 2017.
Catering companies have to find new solutions to optimise the entire value-added process – from precise material requirements planning to digital management. Technology plays a very important role in streamlining catering operations. It helps manage inventory, orders, and delivery schedules efficiently. Caterers can become faster, smarter and more efficient.
The catering market is now dominated by a dozen players around the world. Among the largest are LSG Group (LSG Sky Chefs), LLC Gate Gourmet, DNATA, Newrest Group International S.A.S., SATS Ltd., Servair, Air Culinaire Worldwide, LLC, and DO & CO. These big players have in recent years increased their R&D spending to integrate innovation, improving food quality and boosting culinary excellence. They are the major partners for the agribusiness sector looking to conquer the in-flight catering services market.
---
Join us at SIAL Paris as exhibitor Join us at SIAL Paris as visitor