PURECYCLE SELECTS BELGIUM AS DESTINATION FOR ITS FIRST PLASTIC RECYCLING PLANT EUROPE
A joint announcement was recently made by PureCycle Technologies, a recycling technology company, and the Port of Antwerp-Bruges, regarding the opening of the company's first plastic recycling plant in Europe.
The announcement claimed that the NextGen District, located in Belgium, will be where PureCycle will open its first polypropylene recycling facility in Europe.
PureCycle targets Port of Antwerp-Bruges for first polypropylene recycling facility
The 14-hectare facility will apparently have an annual capacity of 59,000 metric tonnes, with options to expand operations to approximately 240,000 metric tonnes on an annual basis using four processing lines.
PureCycle has said that by mid 2023 it hopes to have a finalised project timeline, with construction of the facility predicted to commence in 2024.
Why did PureCycle choose Belgium as the location for its new facility? 
Why was Belgium's NextGen District selected? Among other reasons, the business hub has a distinct focus on the circular economy, making it a suitable fit for the recycling technology company's sustainable vision.
"The announcement of our first location in Europe marks the next phase in executing PureCycle's global growth strategy. We are excited to bring our Ultra-Pure Recycled (UPR) resin to customers in Europe, where companies and policies are at the forefront of the circular economy," said PureCycle Vice President of European Operations, Wiebe Schipper.
Being in the NextGen District will enable us to capitalise on existing efficiencies, collaborate with other innovators in the space and forge new partnerships." He added, "We want to thank the Port of Antwerp-Bruges for believing in our mission and for providing the support necessary to get this project off the ground. Our team at PureCycle looks forward to creating a more sustainable future together."
"The Port of Antwerp-Bruges' NextGen District is committed to creating an innovation hotspot where companies dedicated to building a circular economy and developing sustainable solutions to some of the world's toughest climate and environmental challenges can thrive," said Port of Antwerp-Bruges CEO, Jacques Vandermeiren.
"We're thrilled to be partnering with PureCycle on this strategic project to help bring that vision to life."
Jan Jambon, Minister-President of Flanders, said that the decision made by PureCycle Technologies to have the Port of Antwerp-Bruges (partly located in Flanders) as the location for its innovative facility, validates the city's position as a leader in waste collection and processing, strengthening the city's position as a world leading recycling hub.
"PureCycle's purification technology is a game changer within the circular economy and will have a major impact on making plastics – and pre-eminently the chemical cluster around the Port of Antwerp-Bruges – even more sustainable," the Minister-President remarked.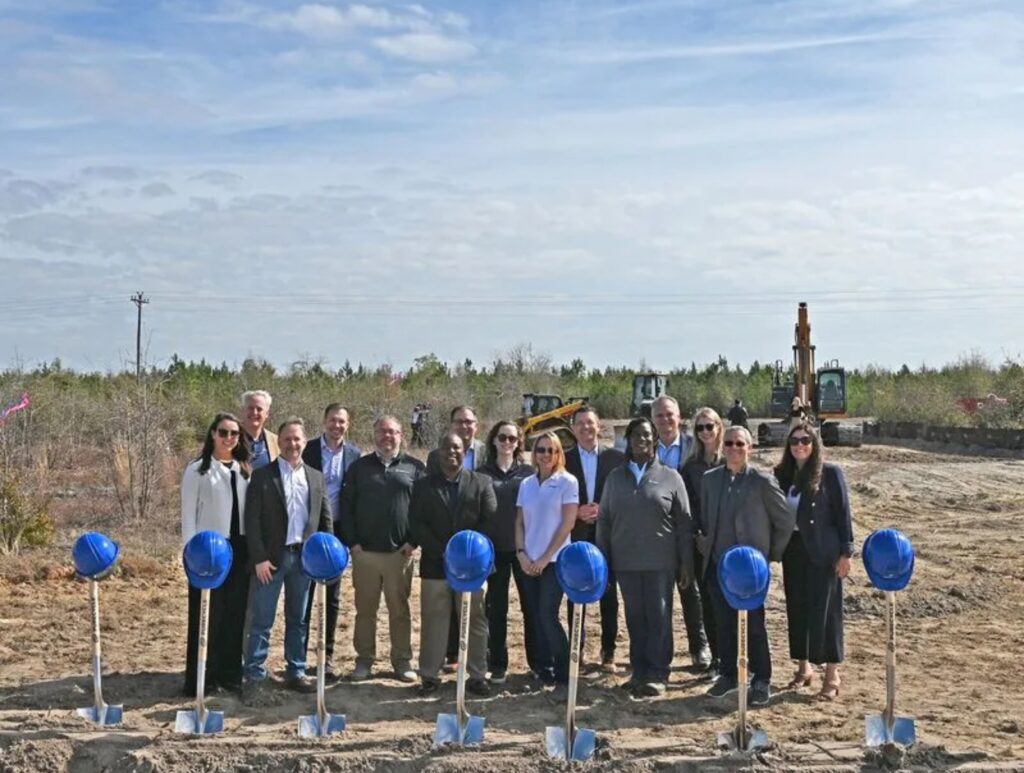 PureCycle expands scaling production capabilities around the world
By expanding to Europe, PureCycle has signalled its intent regarding scaling production capabilities.
The company's flagship purification facility is located in the city of Ironton, Ohio, and after receiving all of its modules, as well as build out and processing feedback being completed, the facility is prepared to start production in the first quarter of 2023. The purification facility reportedly can produce approximately 107 million pounds of Ultra-Pure Recycled resin on an annual basis.
Beyond that, PureCycle has previously announced that it is moving ahead with construction activities at its upcoming purification facility located in Augusta, Georgia. The company has claimed that much of the infrastructure is already in place, and that it is in discussions with the Development Authority of Augusta, Georgia regarding the financing timeline.
In October 2022, the company revealed details of its joint partnership with SK Geo Centric, which will see both parties collaborate on the construction of a polypropylene purification facility in the city of Ulsan in South Korea. This would be the first facility of its kind located in Asia, and the two parties said that construction on the plant is set to begin in the second half of 2023.
---
Join us at SIAL Paris as exhibitor Join us at SIAL Paris as visitor