Club crackers & JaM Cellars collaborate for a savory wine-infused snack experience
In a collaboration, Club Crackers and JaM Cellars are introducing snack lovers to a new level of indulgence with Club x Butter Chardonnay Minis.
The fusion of these two brands has resulted in an unprecedented snack: light, flaky Club Minis infused with the creamy Butter Chardonnay from JaM Cellars. This limited-edition offering aims to shake up snack time by offering a unique pairing of crackers and wine that complements any get-together.
The ultimate butter box: elevate your snack spread
Available for a limited time, Club Crackers is offering the Ultimate Butter Box that includes the innovative Club x Butter Chardonnay Minis, ButterCans of wine, and a convenient insulated tote. This assembled package ensures an impromptu gathering with your friends can be made more enjoyable at a moment's notice. With a price tag of $30, the Ultimate Butter Box promises a premium snacking experience.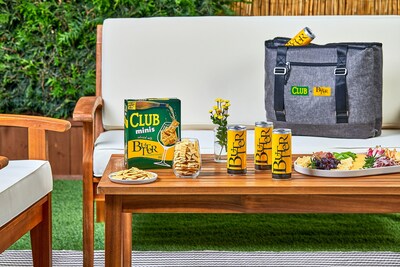 Win a club getaway with Club and JaM Cellars
Alongside the launch of Club x Butter Chardonnay Minis, the companies are offering fans the chance to win a Butter Club Getaway Sweepstakes. The grand prize is a weekend in Napa Valley with up to three friends, promising to provide a premium tasting experience at JaM Cellars' Wine & Music Studio and savour the flavours of Club x Butter Chardonnay Minis in their birthplace. Runner-up prizes include Club x Butter Chardonnay Minis boxes and a $100 gift card for purchasing more of JaM Cellars' Butter Chardonnay.
Read also: Revving up the food processing equipment market projected growth €62.91 billion by 2031
---
Join us at SIAL Paris as exhibitor Join us at SIAL Paris as visitor