Introducing CXMP, the B2B Marketplace for SIAL
CXMP is a new digital platform for SIAL, as well as other tradeshows in the Comexposium group, which gives visitors and exhibitors the chance to meet and collaborate all year round.
With the continuing digitalisation of the food trade, CXMP is to be a new platform that serves as an extension of the SIAL event. The platform offers an omnichannel experience, with the goal of simplifying the purchasing journey in the food trade. Exhibitors are now able to sell their products and services all year round. Meanwhile visitors can search, order and purchase the goods they need, when they need it.
Comexposium is a world leader in the organisation of events, both for professionals and for the general public. It is responsible for 135 B2B and B2C events around the world, covering sectors as broad as agriculture, construction, fashion, retail, health, leisure, real estate, food industry, security, education, tourism, and works councils. With over 3,5 million visitors and 48,000 exhibitors every year, Comexposium has a sales network and personnel in 20 countries.
This new platform provides limitless resources for consumers and exhibitors across the Comexposium network. CXMP supports the digitalization of businesses, listening to your requirements and providing a digital experience that responds to your challenges and to the transformation of your business.

The largest B2B community
CXMP is the largest B2B community of exhibitors and visitors, operated by the Comexposium group. With a 60-year history, visitors can find a rich network of exhibitors and services at the touch of a mouse. The appeal of this community is that it offers multi-way communication. Customers and retailers can establish a dialogue, as well as with each other.
One platform, three sectors
CXMP is a new B2B marketplace that specialises in not just one but three sectors. There is a sector for Food, Fashion and Sport, all aligned with the same philosophy and principles.
The Food sector is made up of revered events like SIAL, a source of inspiration for the entire food community. There, you can discover all the latest trends and innovations, meet the right business partners and rise to the challenges facing the food industry together. Other Food events include Gourmet Sélection and Salon du Fromage.
As for the Fashion sector, visitors can find Salon International de la Lingerie, Paris, an essential event for all things lingerie. Also created and developed in Paris is the Bijorhca international jewellery show. Then there is Who's Next, which puts a spotlight on the accessory trends of the coming season and the young designers who will make the fashion of tomorrow. Dedicated to sustainable design and every positive action within the fashion industry is Impact, an initiative that is integral for anyone interested in ethics in fashion.
The third sector centres around Sport, with choice partners such as Rock on Snow, Next Summer, High Five Festival and Sport Achat Hiver. With these acclaimed names, there are plenty of products and partnerships to explore and experience.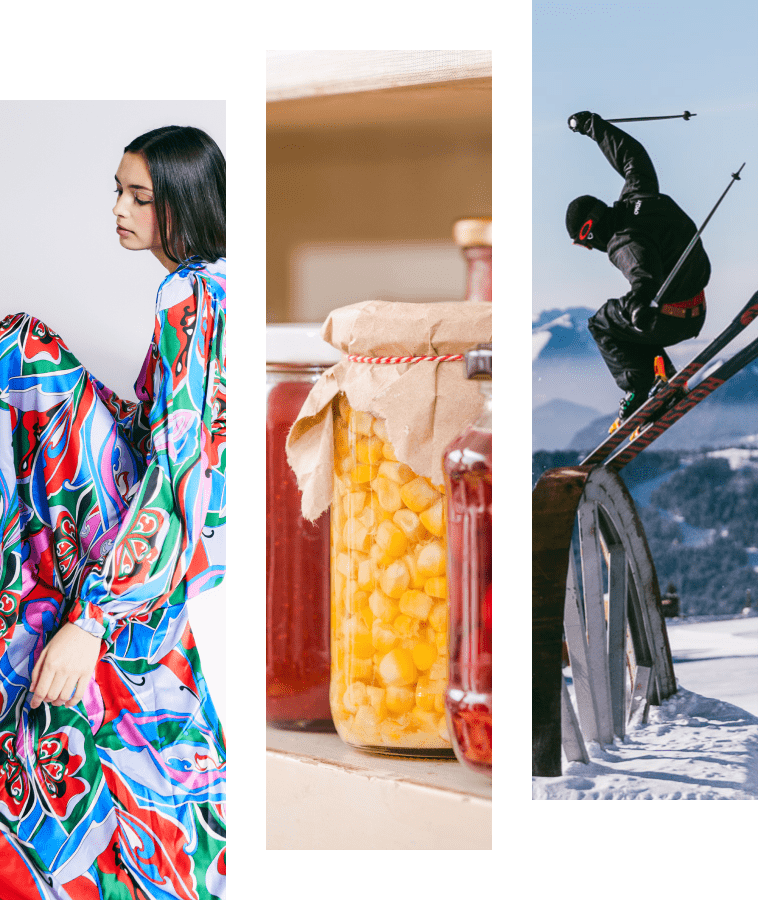 Enriching buyers and vendors
Whether you are a seller or buyer, CXMP offers the opportunity to develop transactions, find new partners and stay up to date with the newest trends. You can also trust your dealings, with secure transactions guaranteed with every transaction between partners. Managing business activity is made easy, with a intuitive solution with innovative functions
Vendors can benefit from direct and simultaneous access to thousands of qualified buyers, all regular visitors to our trade show SIAL Paris. The user-friendly interface all supports a sleek presentation of your brand, with a dedicated team to help you along your journey.
Buyers benefit from CXMP's selection of vendors, with a rich catalogue of thousands of products for immediate or deferred delivery. The interface is easy to navigate, with the latest trends and updates from a variety of sectors just a click away.

---
Join us at SIAL Paris as exhibitor Join us at SIAL Paris as visitor