ONLINE ALCOHOL: WHERE THE TOP 10 MARKETS ARE HEADING
The Covid-19 pandemic is well documented to have accelerated a major shift to e-commerce sales, as the Organisation for Economic Co-operation and Development (OECD) has outlined in this report. In the case of beverage alcohol, the switch to online from bricks-and-mortar retail also points to some big changes ahead, with emerging markets the ones to watch.
Data from drinks market research analyst IWSR, presented during a webinar in mid-May, show that among the world's top 20 country markets for online drinks sales, their combined value will reach $40 billion (€32bn) by 2024, an increase of 148% on 2019.
"That is a 2.5 times expansion over a five-year period," says Guy Wolfe, strategic insights manager at IWSR. "In incremental value growth it's about $25 billion which is very significant."
Of those markets the top 10 – Australia, Brazil, China, France, Germany, Italy, Japan, Spain, UK, and the US – currently account for more than 90% of the world's alcohol e-commerce by value according to IWSR's Global E-commerce Strategic Study 2020.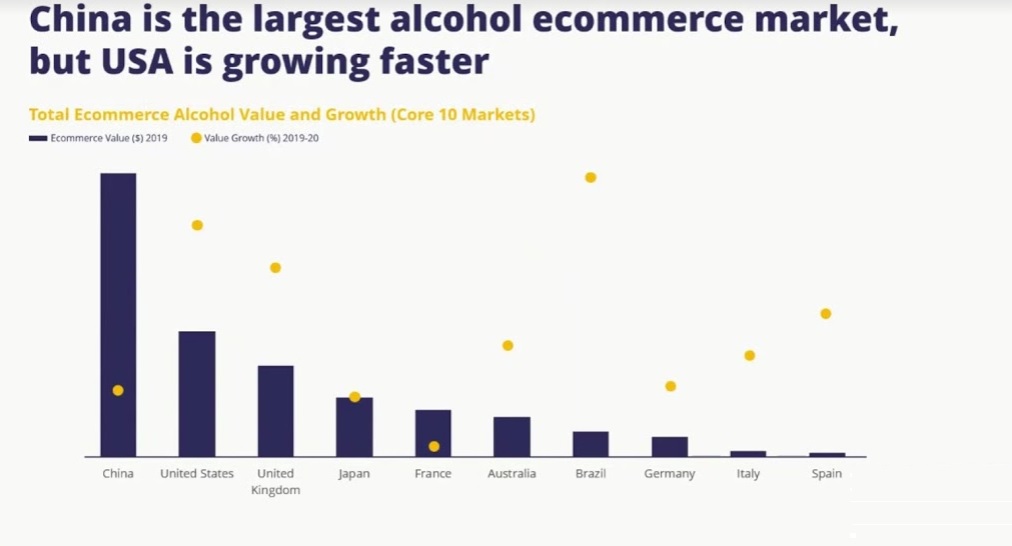 China remains the clear frontrunner, with value sales in 2019 more than double that of the US in second place, followed by the UK. However, during the pandemic, value growth of 23% growth in 2020 (versus 2019) was much slower than in the US, UK, Australia, Brazil, Italy and Spain.
Several factors could account for China's slower pace of growth:
the Chinese market is mature: most consumers who buy alcohol online have done so for several years and are fairly fixed in their habits
a lack of competing e-commerce sub-channels means there is a lack of innovation
unlike most European and Americas markets, China did not have to lock down for very long because its anti-virus measures worked so well.
Quicker pivots to online in Covid-hit markets
Therefore, Chinese consumers did not have to adapt their shopping habits too much in 2020. On the other hand, markets like Brazil, the US and UK – the three fastest-growing alcohol e-commerce markets in 2020 respectively – had some of the worst Covid infection and death rates in the world.
This led to variable, but usually extended, periods of lockdowns and closure of on-trade drinking premises forcing a switch to online and omnichannel shopping for alcoholic drinks.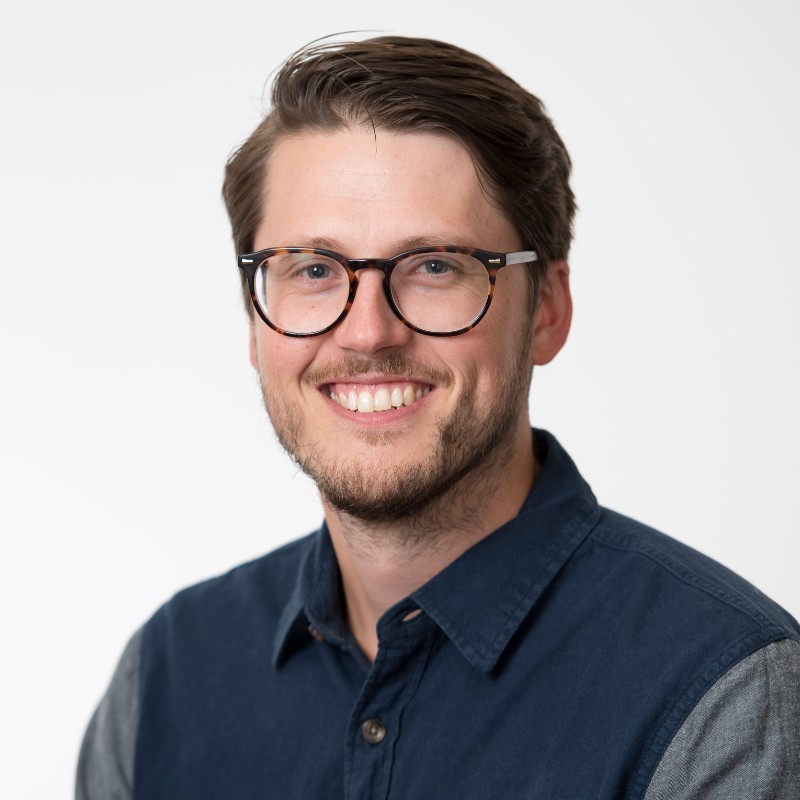 In the US for example, growth in value terms was over 80% in 2020, and for Brazil the rate was over 100% noted Wolfe. "The US is rapidly closing the gap on China and we expect it to overtake China by the end of this year," he said. That is quite some catch up – with US total alcohol e-commerce value sales going from half that of China in 2019 to nearly double by 2024.
Early into the pandemic, several states relaxed their legislation to facilitate online alcohol sales and home deliveries. This prompted a big marketing push from online players like Drizly – bought this year by Uber – and led to a big rise in US consumer awareness of alcohol e-commerce.
The markets to watch
But IWSR says that the industry should keep its eye on smaller markets too, where some big opportunities will emerge. Based on its research, the consultancy has identified 10 'markets to watch': Mexico, Colombia, Argentina, Netherlands, Israel, Nigeria, Kenya, South Africa, Singapore, and the Philippines.
Of these, the largest is the Netherlands where a "small but strong" base is providing steady development while countries such as Mexico, Argentina and South Africa are expected to post high value growth this year.
Mexico is seeing fast growth from a very small base and is projected to grow its online sales by over 60% CAGR from 2019 to 2024. However, with a population of 130 million there is ample scope for development. "We think Mexico offers the greatest incremental value among our 'markets to watch' over the next five years, especially as it is one of the largest overall alcohol markets in the world," commented Wolfe.
Beer sales online are expected to grow the fastest in these emerging markets as a whole, but e-commerce wine in Mexico is forecast to rise by more than 80% CAGR between 2019 and 2024. Meanwhile spirits are on track for 50% online growth in the Philippines.
---
Join us at SIAL Paris as exhibitor Join us at SIAL Paris as visitor