The value of elegance: Italian cuisine confirms its sustainable excellence
The Italian Trade Agency (ITA) attends SIAL Paris 2022, presenting more than 220 first-rate Italian companies
This delegation represents all the Italian regions and territories, putting value on their multifaceted savoir-faire, which is at the heart of Made in Italy. Luigi Ferrelli, Director of ITA's Paris office, discussed the country's culinary landscape in an exclusive interview with SIAL Daily.
Historically, Italian food products are highly appreciated all over the world. How has their perception changed in the last two years?
Italian cuisine is widely recognised for its excellence around the world and France is a case in point. During the last few decades, not only have the French developed a greater knowledge of Italian cuisine, but also a real admiration. This appreciation was confirmed during the toughest times of the pandemic, when everyone needed to have access to simple, healthy and high-quality cuisine, available through traditional distribution channels as well as the internet. So Italian products have indeed been favoured, with exports to France up to € 5,1 billion in 2021 (+9% compared to 2020). Thanks to the richness of its food products, Italian and French gastronomy compliment each other perfectly without distorting their identity. For example, pasta, tomato sauces, pesto, Prosciutto di Parma, Prosciutto San Daniele and Prosecco are very popular in France. Likewise, many Italian cheeses such as Parmigiano Reggiano, Mascarpone, Gorgonzola or mozzarella. In addition, seeking the pleasure of tasting Italian specialties marked by the quality of Made in Italy, French people returned to Italian restaurants once sanitary conditions allowed to do so again.

What are the advantages of Italian products compared to other markets?
Italy represents the country of beauty and friendliness. All over the world, the know-how of the Italian culinary tradition inspires dreams and is immediately associated with a unique gastronomic experience. When you savour an Italian specialty, you can always associate it with a region, a story, a narrative. This means being able to launch products on the international market whose traceability is fully assured throughout the production chain, and which can promote a healthier consumption. Here at the Italian Trade Agency, we have witnessed the success of this approach. French people, who are real gourmets, are very attentive to the products they buy. They appreciate the pairing between specialty and terroir while visiting and then want to recreate it once they have returned home.
How do you see the Italian food market evolving in the next five years?
Projecting over such a long period is difficult, but I think we can identify some key future trends. In the short term, the instability caused by the health crisis and the delicate geopolitical situation will certainly persist. Rising inflation could cause a shock in consumer choices, price criteria and attractiveness afforded by promotions and discounts. However, in the long term, innovations in the means of production in Italy will gain traction to satisfy consumers and meet the demand for increasingly healthy, traceable and eco-sustainable products. We saw this during and after the pandemic, with the idea of "eat better – produce better" translating into a desire to responsibly consume local products or those whose origin and mode of production can be clearly identified. This is an approach that will increasingly prevail.

How important is the SIAL in your strategy? Can you tell us more about your presence at the 2022 edition?
ITA promotes Italy's participation at major international events. These are 'strong moments' to foster the quality and nature of Italian products across all sectors. In this sense, SIAL, which brings together many international players in the food sector from all over the world, is an opportunity to introduce our specialties and our gastronomy. We are particularly proud to be taking part in this year's edition, where we accompany more than 220 Italian companies, considered among the best in terms of the quality of their products, including great classics like pasta, pizza, charcuterie, cheese, cakes, preserves, vinegars, sauces, oil, not to mention ready meals. Many of these place great importance on sustainability throughout the production chain, which is highly representative of current market trends. They guarantee a very diverse range of products, including organic, halal and gluten-free, and are committed to ensuring a positive environmental impact.
Photo: © ICE Tommaso Bonaventura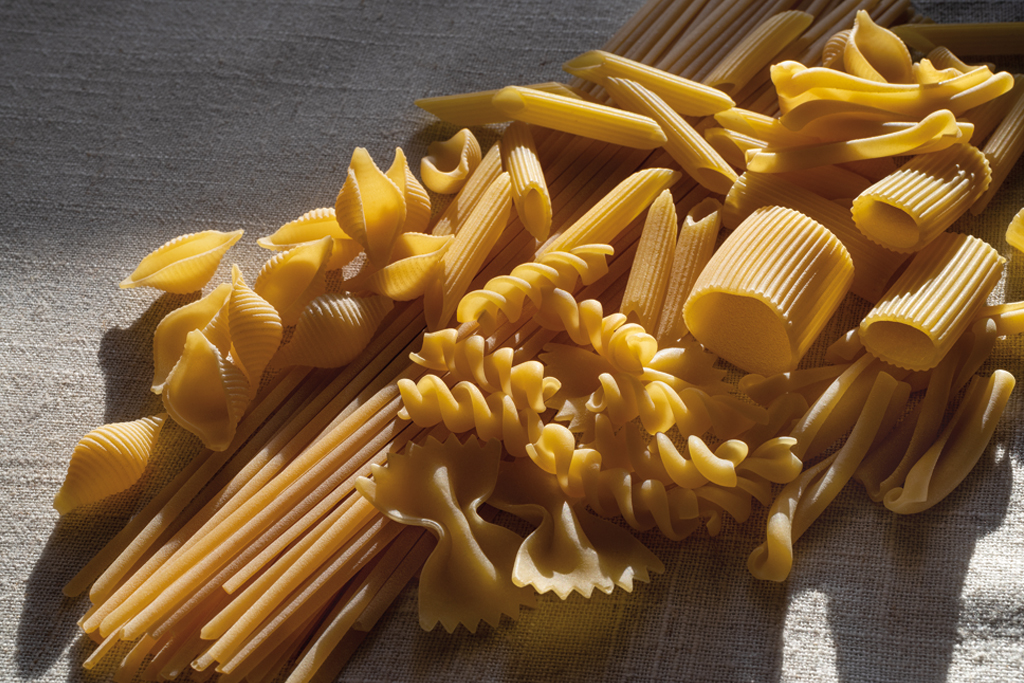 ---
The TrackIT blockchain service by ITA
The Italian agency launched its TrackIT blockchain service to provide Italian companies with an instrument to securely track their production process and securely store and transmit information. Companies can use the blockchain technology to verify each step of their production chain, while buyers can consult data relating to their individual batch at any time, free of charge. By simply scanning the QR code printed on the product label, consumers will be able to access certified information about the product's terroir and quality. More than 300 Italian companies in the agri-food sector have already joined the TrackIT blockchain service. "We also offer a specialised consulting service throughout the chain and we assume all costs related to the implementation and management of the software", explains Luigi Ferrelli.