ApexBrasil leverages tech and innovation for greater gains with limited resources
ADVERTORIAL
In an exclusive interview with the SIAL Daily, Lucas Fiuza, ApexBrasil Business Director, discusses some of the latest innovations shaping Brazil's agriculture sector and why these are key to sustainably feeding more people.
What are the major trends which are reshaping Brazil's agricultural sector?
Without a doubt, technology and innovation. Brazil's agricultural sector is a significant example of how technological innovation can be a critical driver of efficiency. In the last 50 years, Brazil's agricultural production increased by 500%, while the land dedicated to cultivation increased by one tenth of that. Until the 1970s, Brazil was a net importer of food. Today it exports to 160+ countries, feeding over 1 billion people around the world.

This has been possible thanks to ground-breaking programmes such as integrated crop, livestock and forestry (ICLF) cultivation which have allowed for this sustainable use of limited land resources. Why is this important? Because it means we can do more with less, growing more crops and foodstuffs without expanding the agricultural footprint in terms of land usage or resources overuse, driving ever-more sustainable agriculture. Animal breeding shows a similar trend, with a decrease in the area used for grazing and with an increase in the total number of animals in grazing.

Climate-resilient agriculture (CRA), regenerative farming, methane-inhibiting cow feed, ethanol-based vehicle fuel, and nitrogen fixation are all important agri-tech breakthroughs currently championed by Brazil.

Could you tell us about Brazil's pivotal role in terms of providing food security?
Brazil plays a key role in helping to feed the world and providing global food security at affordable prices. Brazil is the world's third largest exporter of agricultural products and, according to a recent Brazilian Agricultural Research Corporation (Embrapa) study, is responsible for feeding about over 1 billion people – that's more than 10% of the world's population.
Brazil is flourishing with its market opening and sustainable economic growth, employment increase and absolutely no supply shortage in regard to food production due to its vibrant agribusiness. An ongoing virtuous cycle that is the opposite of today's global trend of economic deceleration, supply shortage and food security threats. Hence we can conclude that Brazil is one of the main solutions for global food security, especially with the current geopolitical scenario that requires solutions with short term response capacity.

How is technological innovation changing the agricultural landscape in Brazil?
Innovative technologies are greatly enhancing the potential for much higher gains and advances in delivering ever-more sustainable agriculture. According to Embrapa, the Brazilian state agriculture research corporation, the number of agritechs in the country shot up by 40% to 1,574 in the 12 months between 2019 and 2020. Just last year Brazil became the first country to approve the use of a feed additive that cuts methane emissions from cattle by some 55% with no harm to the final product's quality, reducing the country's beef sector methane footprint.

Brazil has also been deploying an ever-expanding fleet of drones for better forestry management and control that, with 5G technology, will be able to carry and provide a new generation of agritech solutions. By combining this information with skilled labour to interpret the data, it is possible to postpone the fertilisation of a plantation before heavy rain to avoid wasting the fertiliser that would otherwise be washed away.

What is meant by the ecological transformation of agriculture in Brazil?
As an agri-environmental powerhouse and the most biodiverse country on the planet, Brazil's responsibilities in food security, environmental conservation and human development are central. This is made clear by looking at the results of Brazil's agriculture transformation. By optimising resources and land, it has achieved its main goal of feeding more and more people through a production process in balance with the environment. Brazilian agriculture today uses about 8% of its territory and has already achieved major relevance in global food security and environmental best practices.

What are the main challenges for the agricultural sector over the coming decade?
Among the main challenges to the agricultural sector, we can point out the need for considerable productivity growth, overcoming logistics bottle necks and needing to reduce protectionism in order to promote market connections, and let food reach as many markets as possible with affordable prices. Food access is fundamental for world peace and stability.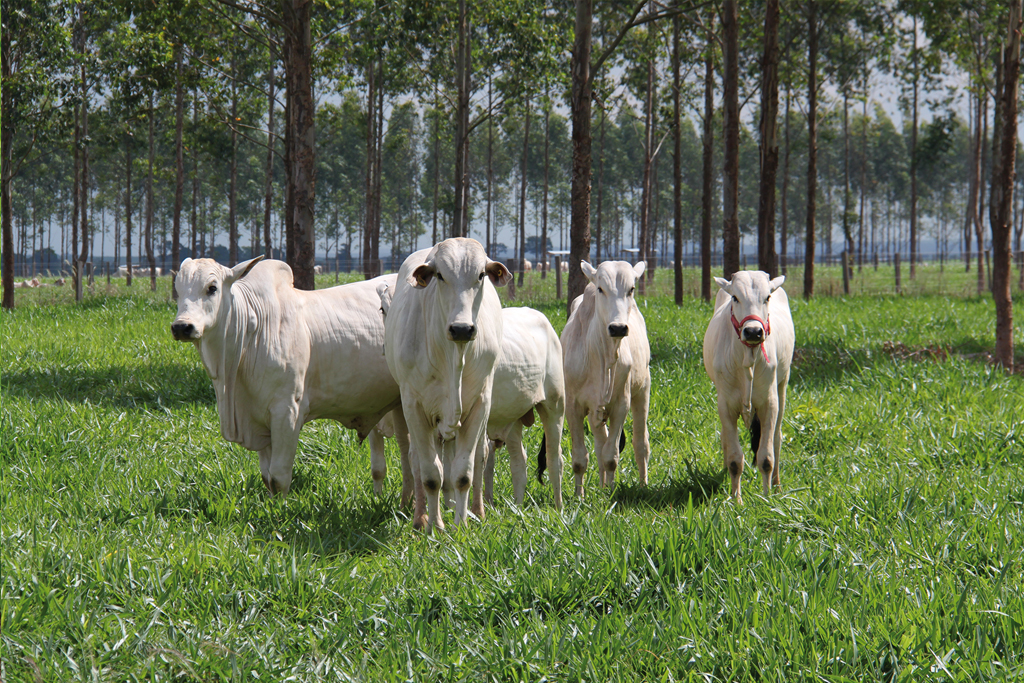 ---
Dialogue, trade and innovation are key ingredients for driving sustainable solutions
The Brazilian Trade and Investment Promotion Agency (ApexBrasil) says major international events and fairs such as SIAL are pivotal platforms for facing the challenges of tomorrow and "fighting against global hunger". The agency, which is representing Brazil's agricultural sector at SIAL 2022 in Paris Nord Villepinte, sees the international event as a space to discuss solutions, execute trade agreements and connect with the public sector and private agents. It also gives entrepreneurs and companies a chance to expand their knowledge through lectures and debates made by extremely qualified and experienced players. "We strongly believe in the importance and benefits of dialogue, trade and innovation to drive the sustainable solutions we need as a global community", says Lucas Fiuza, ApexBrasil Business Director.