Deroni offered visitors a taste of its dynamic product range, including its unique new Sweet Green Tomato Ketchup. The company's Commercial Director, Galina Delchunkova, spoke to the SIAL Daily.
"It all starts with the Deroni gardens." These are the words which accompanied Deroni's large stand at SIAL Paris 2022, along with a widescreen image of the Bulgarian brand's sprawling 3.15 million metre squared green farmland. "Deroni is a producer of a lot of sauces: pasta sauces, sauces for meat, ketchup, additional products," said Galina Delchunkova, Commercial Director at Deroni. "But what is most important, is that we have a completely closed production process and that we have our own gardens, where we grow different vegetables: peppers, tomatoes, aubergines."

Ms Delchunkova was present with Deroni at SIAL Paris 2022 to showcase the company's range of products. A standout was the Sweet Green Tomato Ketchup, selected as a SIAL Innovation product, explained the company's Commercial Director. "Every year we produce new products," she said. "This is the new one we are proud of."

"It is a jalapeno green tomato ketchup made from real green tomatoes and jalapeno peppers. This is one of the most innovative products, and the first time we are seeing this."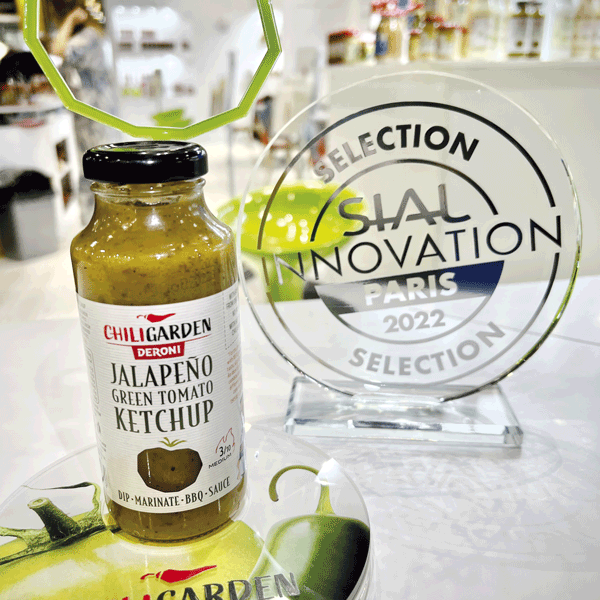 The Sweet Green Tomato Ketchup is sold in Spain, France, and more recently Bulgaria. But the company is looking to expand the product's distribution further. Judging by the popularity of the sauce among visitors at the trade show, the move will prove .