ADM REVENUE SOARS TO $26.2 BILLION IN FINAL QUARTER OF 2022
Chicago-headquartered nutrition company, ADM has released strong results for the quarter ending December 2022 with its biggest segment of ag-services and oilseeds outperforming the rest in terms of operating profit. Revenue for the three-month period hit $26.2 billion.
CEO Juan Luciano said in a statement: "ADM delivered another very strong quarter to complete an outstanding year, and the strategic work we have done throughout 2022 has positioned us well for 2023 and beyond."
Ag-services and oilseeds increased their year-on-year operating profit in the quarter to over $1 billion ($1.18 billion). This was the vast majority of the company's overall $1.67 billion operating profit. Low water conditions reduced North American export volumes in Ag Services, partially offset by ADM's South American operation, which managed to deliver higher margins and volumes.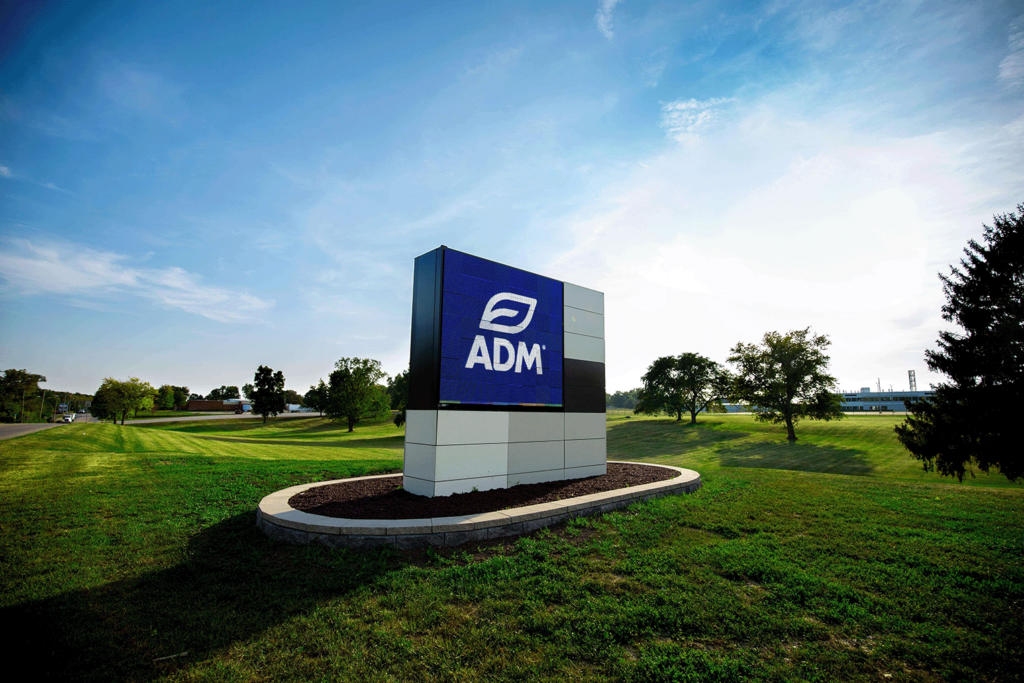 Oilseed Crushing results were even better; more than double those of the prior-year period. In North America, strong export volumes for soybean meal and growing domestic demand for renewable diesel contributed to strong margins. In EMEA, oil demand also powered strong rapeseed margins, more than offsetting higher energy costs compared to the prior year.
A mixed bag of results
It wasn't all good news though; the Carbohydrate Solutions business was less profitable, falling to $261 million almost entirely due to a hit in ADM's Vantage Corn Processors arm, though Starches and Sweeteners helped to offset the slide. Meanwhile, the Nutrition arm also saw profitability decline to $131 million despite Nutrition's revenue growth "continuing to outpace the industry" according to Luciano.
The CEO said that looking ahead, the company would look to "mitigate the impact of market forces and improve global capabilities" to better serve its customers. "We are also increasing our investments in the decarbonisation of some of our large production facilities to enable the evolution of our Carbohydrate Solutions segment, and investing in new food technology platforms to address evolving consumer preferences and longer-term food security needs," added Luciano.
You can find a business profile of ADM here.
---
Join us at SIAL Paris as exhibitor Join us at SIAL Paris as visitor