AGROAMERICA GETS CSR RANKING FOR 3RD CONSECUTIVE YEAR
AgroAmerica, an agro-industrial corporation based in Guatemala that provides partners with sustainable food and ingredients, has earned plaudits for its CSR practices for years.
In a new SPOTT (Sustainable Palm Oil Transparency Toolkit) assessment conducted by the Zoological Society of London (ZSL), AgroAmerica was named as the 8th out of 100 palm oil producers, processors and traders, based on public information regarding company policies, operations, as well as practices centred around environmental, social, and governance issues. This is the third consecutive time the corporation was named in the top ten palm oil producers for CSR.
CEO of AgroAmerica, Fernando Bolaños, said that the company had steadily improved its CSR practices in the five years since participating in the SPOTT initiative.
"Through the SPOTT assessment, we demonstrate our commitment to purpose-driven and effective ESG management for the benefit of our stakeholders and the planet," Bolaños commented.
"The diligence and dedication of our employees have allowed us to achieve great results. We will continue to work to improve sustainability in our operations and to distinguish ourselves in the market by providing high-quality, sustainable natural foods and ingredients to the world, " states Bolaños.
AgroAmerica gets high scores for sustainable practices
The corporation made a point to highlight its 100% score in "Sustainability policy and Leadership" in a press release, which also referred to the company's 97.1% score regarding "Community, Rights and Labor Rights," both given to acknowledge AgroAmerica's sustainable efforts as well as respect for employees, stakeholders and communities affected by the company's practices.
The SPOTT assessment intends to promote transparency of companies, with policies and practices regarding environmental, social, and governance issues judged on a variety of criteria, including: sustainability policy and leadership, landbank, maps, and traceability and governance and grievances.
"As demand for palm oil continues to increase, ZSL is calling for the industry to provide stronger transparency on its assessment of and support for suppliers at all levels of the supply chain, to guarantee that they are complying with key social and environmental commitments – and legal requirements – needed to play their part in addressing the biodiversity and climate crises," said Eleanor Spencer, ZSL's Sustainable Business Specialist for Asia.
"Without transparent supplier evaluations and support, it's impossible to know whether supply chains are avoiding environmentally damaging practices. Risk assessments are vital to improve sustainability in palm oil production and prevent greenwashing."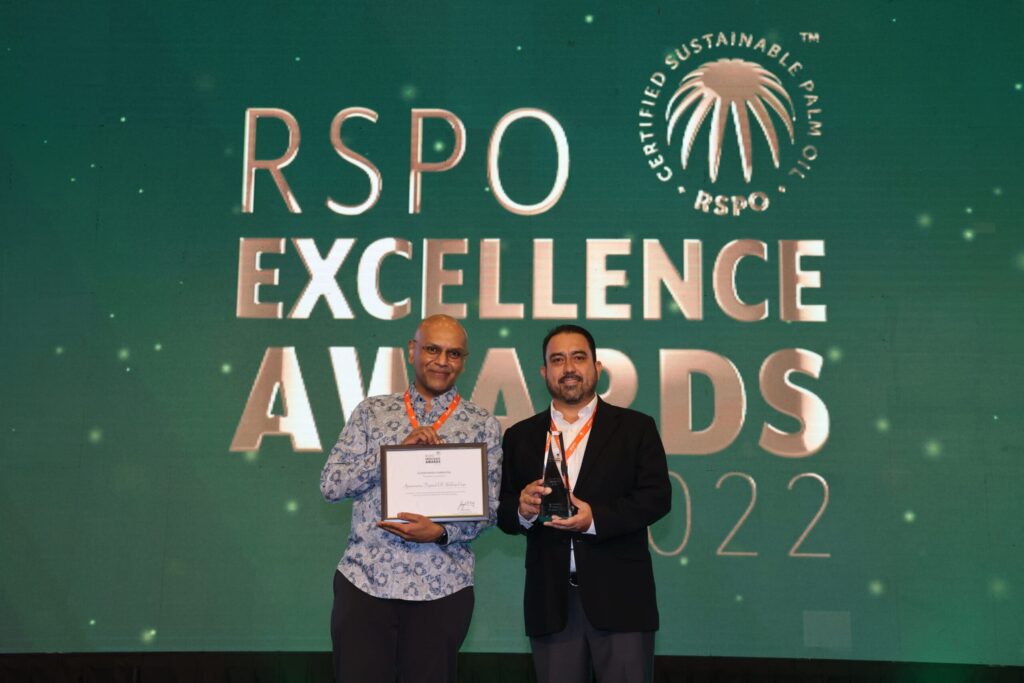 AgroAmerica recognised for Maya Biosphere Conservation project
The agricultural corporation was also recently recognised for its conservation project in the Mayan biosphere of Guatemala, which earned the company the "2022 Conservation Leadership Award" from the Round Table on Sustainable Palm Oil.
The conservation project, which was started back in October 2020, has seen the company take on a range of conservational efforts for the Guatemalan region, including signing an agreement with the Wildlife Conservation Society (WCS) and Fundación Solidaridad to bolster the Guatemalan System of Protected Areas. This has been done through the execution of projects that restore and oversee the natural surroundings of the Maya biosphere.
Awards given by the Round Table on Sustainable Palm Oil recognise how palm oil producers address key issues regarding sustainability in the industry.
"Our business model is focused on regenerating the Earth and its resources. In the framework of our sustainability commitments, at AgroAmerica, we participate in conservation efforts carried out in one of the most important biodiversity areas in Guatemala," said Fernando Bolaños, CEO of AgroAmerica.
"At AgroAmerica, we reaffirm our commitment to exceeding environmental and social expectations, driving positive impact, and leading conservation projects in the countries where we operate."
---
Join us at SIAL Paris as exhibitor Join us at SIAL Paris as visitor