FOOD DELIVERED 10% GROWTH FOR M&S DURING CHRISTMAS PERIOD
M&S, one of the biggest names in the British High Street, saw solid food sales in the 13 weeks to 31 December 2022, the peak quarter for retail. Food sales hit £2.1 billion (€2.4 billion), up 10.2%, as consumers splashed out on higher-end grocery lines and deli purchases, as well as value lines.
The food performance came on the back of an already strong Christmas performance in 2021. M&S Food outperformed the market (according to Kantar's FMCG Purchase Panel for grocery in the 4 and 12 weeks ended 25 December 2022) in both value and volume as the retailer pushed home its message of quality combined with value.
Interestingly, both the price-driven Remarksable Value ranges and top-tier M&S Collection lines were in demand, with the latter growing by over 20% during the holidays. Supported by improved availability, there was strong sell-through of seasonal lines including turkeys, where M&S retained its leading market share for the third year running.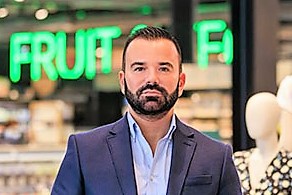 Highest ever recorded market share
CEO Stuart Machin said: "M&S Food outperformed the market on volume and value in the critical four-week Christmas period for the second year running and reached its highest-ever recorded market share. This outperformance was driven by M&S doing what it does best; exceptional product at value you can trust. Thanks to our unrivalled quality and innovation more customers shopped with us."
The next biggest category for M&S was Clothing & Home which also delivered strong growth of 8.8% to reach £1.18 billion (€1.33 billion). The segment gained its highest market share in seven years. Meanwhile, international sales increased 12.5% at constant currency to $312 million (€351 million) with the best sales growth in key franchise markets in the Middle East and owned markets including India.
While the food performance was impressive and showed that high-end lines remained in demand, M&S said that it was well aware of the inflationary pressures impacting its customers and its own business. As a result, the retailer is taking action to structurally reduce costs and reinforce its customer proposition.
The focus will be on delivering the 'M&S Reshaped' programme to drive growth and value creation in omnichannel retail, both for food and non-food. The company added that, over Christmas, click-and-collect orders increased by 20%, supported by substantial growth in active users of its app at five million a month.
M&S will report full-year results for the 52 weeks ended 2 April 2022 at the end of May.
---
Join us at SIAL Paris as exhibitor Join us at SIAL Paris as visitor