CANADIAN GOVERNMENT SUPPORTS $1.9M EXPANSION OF AGRI-FOOD CENTRE
Saskatchewan's non-profit Food Industry Development Centre is to be expanded thanks to a $1.9 million (CAD 2.3 million) investment from the government of Canada and the province as part of the Canadian Agricultural Partnership.
The province's only commercial incubation centre for food processing is being enlarged to further assist food processors by adding value to their products and preparing to bring them to market.
The first phase has already added 12,200 square feet at the site in Saskatoon consisting of additional incubation suites, storage and an extrusion commercialisation suite. The second phase will include a maintenance shop, and a separate facility for food and industrial (non-food) processing.
Since its inception in 1997, the centre has served over 400 clients, helping them to develop 885 new products. "This funding will support the development of new agri-food products, creating more jobs and a more diversified agricultural economy for Saskatchewan," said Minister of Agriculture and Agri-Food Marie-Claude Bibeau.
The Food Industry Development Centre's president Dan Prefontaine added: "The centre's vision to be a leader in the province's agri-food industry is stronger than ever with the new expansion. The additional extrusion capacity will support commercialisation of Saskatchewan grown crops in many innovative food products, specifically plant-based proteins."
With record agricultural exports in 2020, Saskatchewan is on track to meet its growth goals of growing agri-food exports to $16.3 billion (CAD 20 billion) and agriculture value-added revenue to $8.2 (CAD 10 billion) by 2030.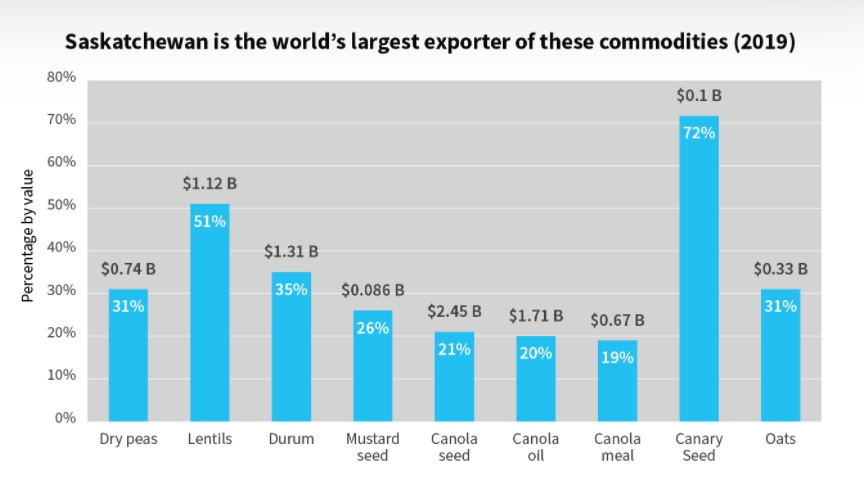 ---
Join us at SIAL Paris as exhibitor Join us at SIAL Paris as visitor