PWC REPORTS THAT ASIA SET TO DOUBLE ITS FOOD SPEND BY $8TN BY 2030
Asia is set to double its spending on food to more than $8 trillion by 2030, according to a joint report by PwC, Rabobank and Temosek, creating a huge opportunity for investors. However, collective action will be required to unlock this opportunity, and overcome the challenges that lay ahead.
The report, titled "The Asia Food Challenge: Harvesting the future", states in its executive summary that Asia's food and agricultural industry will undergo significant change over the next decade in response to population growth and changing consumer requirements, coupled with the major challenges presented by climate change and environmental degradation.
By 2030, Asia's population will be 250 million larger, the equivalent of another Indonesia. The growing population will increasingly reside in megacities as Asia is also urbanising faster than any other region and will house all of the world's expected three 30 million+ cities by 2030. In addition, 65% of the world's middle-class population will reside in Asia. According to the report, these consumers will ask more of their food supply chains, seeking highly nutritious, fresh and safe produce delivered conveniently and on demand. They will also pay a premium to businesses able to deliver on this.
Key figures from the report include:
By 2030, Asia's population will be 250 million larger
By 2030, 65% of the world's middle-class population will live in Asia
$800bn (€690bn) in investment over next 10 years needed to meet challenges
Asia tripled it imports since turn of the century to 220 million tonnes per annum
Climate change will hit Asia hardest but a good outcome is possible with investment in innovation
Billion dollar investment
The report's authors estimate that a cumulative investment of US$800 billion (€690bn) above existing levels will be needed over the next 10 years. The majority of this (around US$550 billion ( €474bn)) will help to satisfy demand for better-quality food (including safer, healthier and more sustainable food). The remainder (around US$250 billion (€216bn)) will drive increased quantities of food to feed Asia's growing population.
This investment would unlock market growth of around 7% per year, with the region more than doubling its total spending on food to over US$8 trillion by 2030. The scale of this transformation represents a significant commercial opportunity for investors, given the broad requirement for development and adoption of new technologies. The economic prize for the innovators who are able to meet the food requirements of 45% of the world's population in 2030 should serve as a powerful motivator for increased activity in the space.
Currently, the agri-food industry is struggling to keep up with demand – net imports have tripled since the turn of the century – now standing at 220 million tonnes per year. In addition, the report notes that Climate change and environmental degradation will hit Asia hardest, impacting its arable land, yields and farm output, exacerbating existing production challenges.
Technology will be essential in helping to solve this food challenge and lots of investment and collaboration from corporates, start-ups, investors, academia and government will be needed, though there are some significant barriers specific to Asia that have stalled investment to date.
These include the diversity of countries, differing levels of economic development, regulatory systems, currencies and dietary preferences. Asian farms are also typically much smaller than their American or European counterparts, states the report, with lower capacity or capability for investment in technology. As a consequence, many innovations from other markets have proven less relevant in the Asian context.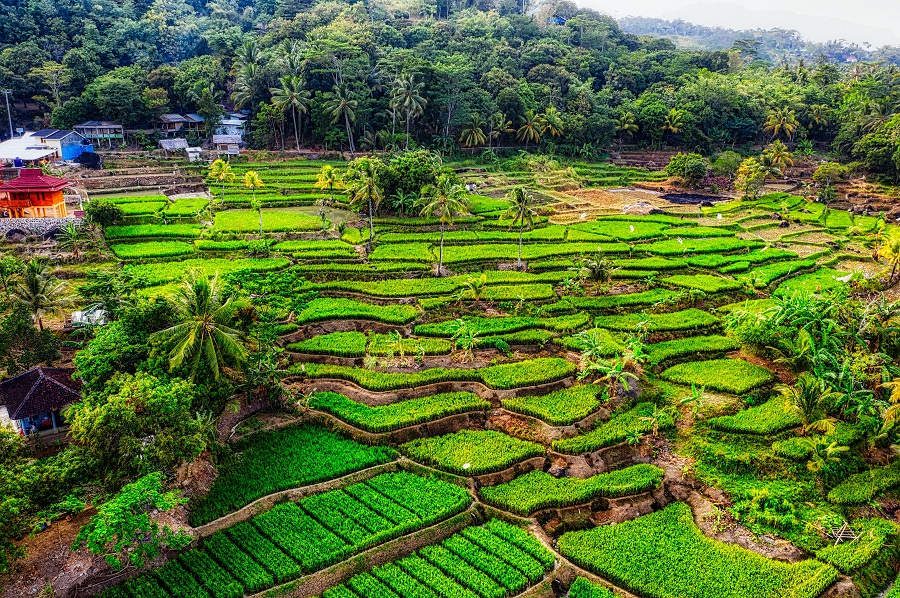 Asia will need to innovate to solve its food challenges, according to the study. These innovations will include technologies designed to increase yields, reduce the environmental impact of farming, improve the safety, traceability and nutritional value of food, reduce waste, shorten the supply chain and bring food to consumers in their increasingly urban settings.
These technologies will also reflect the diversity of the farming environments and populations they serve; some high-tech and high-cost, others involving better farm practices to raise standards, improve yields and reduce waste as well as disintermediation to reduce price volatility.
Innovation must stretch across the whole food and agriculture supply chain — inputs, farms, processing, production, distribution, retail and food service; all critical and intertwined.
Ong Chao Choon, deputy chairman and advisory leader for PwC Singapore, comments: "Now is the time to take concrete steps to address the major food challenges we are facing; an issue that hits close to home and is central to PwC's purpose to build trust in society and solve important problems. Asia is poised to take advantage of this "perfect storm" although investment currently lags behind other markets like the United States and parts of Europe. Greater collaboration between governments, the private sector, innovators, financial investors and academia across the food and agriculture industry can turn the tide, and ignite this game-changing opportunity for all of Asia.
Diane Boogaard, CEO Asia, Rabobank, adds: "It is our shared responsibility and interest to help accelerate the shift to a more sustainable agri-food economy through climate-smart ecosystems. With our strong global network and growing a better world together mission, Rabobank strongly believes that partnerships are an essential link in the innovation process in solving Asia's food challenges. In a nutshell, our shared ideals, shared knowledge and ability to work together is key to creating a strong sustainable agri-food chain."
For more Asia-based news, click here.
---
Join us at SIAL Paris as exhibitor Join us at SIAL Paris as visitor