USDA ORGANIC APPOINTMENT WELCOMED AS "MUCH-NEEDED VOICE" FOR $62 BILLION MARKET
Among a series of staff hires just announced in Washington DC, the United States Department of Agriculture (USDA) has reinstated the post of senior advisor for organic and emerging markets and appointed Marni Karlin to the role. It was removed by the previous Trump administration.
Karlin joins USDA with two decades of experience in policy and the organic and emerging agricultural markets space – including consulting with stakeholders across the organic sector, from producers to certifiers.
Previous roles have included vice president of government affairs and general counsel of the Organic Trade Association (OTA) from 2012 to 2016, and the founding executive director of the Controlled Environment Agriculture Food Safety Coalition.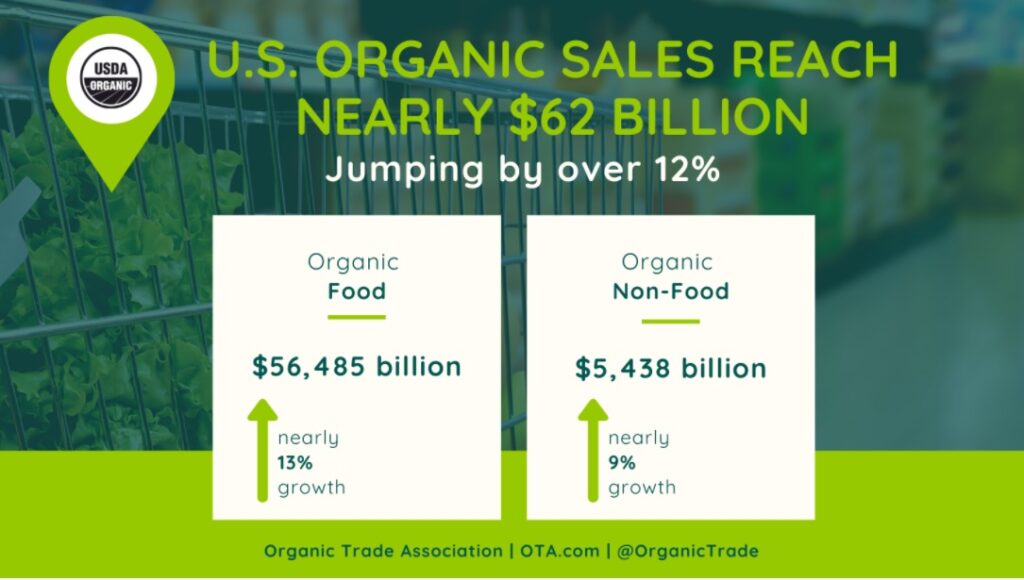 Good timing from the USDA
The restoration of this senior advisory position is significant for the organic movement at a time when US organic sales have rocketed to top $60 billion in 2020. OTA applauded the appointment and said that "the reinstatement of the post would regain a much-needed senior-level voice for organic at the USDA".
Laura Batcha, CEO and executive director of the Organic Trade Association, commented: "Getting this position back at USDA was one of our top first-year priorities for the Biden administration, after it was eliminated during the Trump presidency. It ensures that organic can be a part of activities and policy throughout the USDA."
Batcha continued: "Choosing Marni is smart and forward-thinking on USDA's part. Her experience in the organic, agriculture and food sectors, as well as her passion to create a healthier and more sustainable food system, will be an invaluable asset to the department."
Karlin also has several years of government experience, including time as counsel to senator Herb Kohl and counsel for the Antitrust Modernization Commission. In her own words, Karlin describes herself as a "recognised leader and subject matter expert passionate about creating a healthier and more sustainable food system".
---
Join us at SIAL Paris as exhibitor Join us at SIAL Paris as visitor