CLEANCO TEAMS UP WITH DEMETER & CO TO BECOME A LEADER IN LOW-ALCOHOLIC DRINKS MARKET
UK-based non-alcoholic spirits brand CleanCo has partnered with U.S startup Demeter & Co, in a bid to "grow a global brand at speed" and become "one of the largest" non-alcoholic spirits brands in the world, as demand grows for low- or no-alcohol alternatives.
CleanCo is the brainchild of UK reality TV star, Spencer Matthews, who found fame in the popular UK Made in Chelsea TV series. He founded the company after quitting drinking alcohol in 2018 and being disappointed with the limited options on the market.
On CleanCo's website Matthews states: "With soft drink options predictable and sparse (not to mention, laden with sugar), it's no wonder people haven't found them to be a satisfying alternative to a grown-up, alcoholic drink. So, in 2019 I set out to change that, and founded CleanCo. My aim was to make drinks that tasted every bit as delicious and satisfying as the real deal, so that people could 'drink clean' without compromising on taste.
CleanCo sells a range of non-alcoholic alternatives to popular spirits including rum, gin, vodka and tequila, which promise the taste of a 'grown-up' drink but without the booze and the hangover.
While CleanCo's UK operations have a strong focus on its gin alternatives, the brand will take a different approach with American customers – promoting Clean T – the brand's tequila alternative which, as Demeter & Co's CEO Jim Clerkin notes, should complement the "significant growth of tequila in the US, while showcasing CleanCo in one of the country's fastest growing cocktails – the Paloma".
Spencer adds: "The no/low alcohol industry is embarking on a major revolution driven by a large and growing consumer audience."
Demeter & Co is led by Jim Clerkin, former president and CEO for Moët Hennessy and Jim Beam in North America, and Jeff Menashe, the founder and CEO of Demeter Advisory Group, an investment bank for the adult beverage industry.
CleanCo will be the first brand in the Demeter & Co portfolio.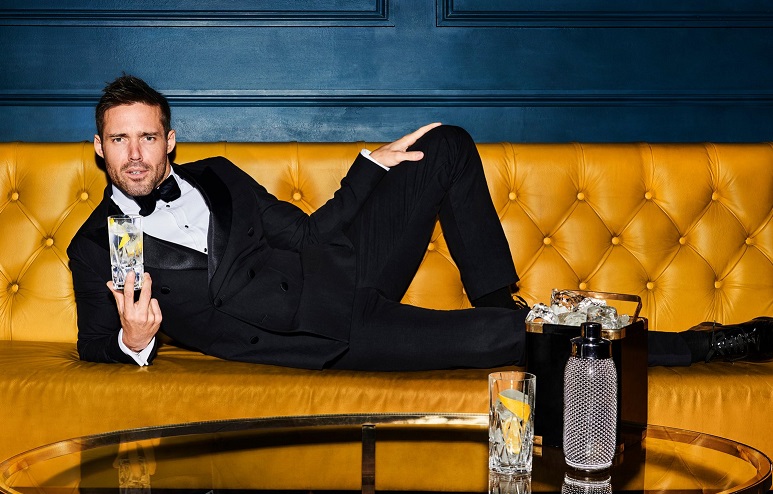 According to Demeter & Co, the US launch will help CleanCo to achieve sales of more than 50,000 nine-litre cases across the UK and US in 2021, "tapping into the growing interest in health and wellness" among consumers and "empower a new category of cocktail lovers in the US who wish to moderate without compromise", the company added.
"In the US, our research found that one in five premium spirits drinkers sought a way to moderate while still enjoying the cocktails they love."
Menashe said the launch would push "new boundaries" and make a "positive impact on culture".
The brand is also hoping to see continued growth in the no/low alcohol sector, which grew by 37% in 2020 according to Nielsen data.
Although many consumers drank more during the pandemic, sales trends show that many people are looking at improving their health and their relationship with alcohol by either moderating their intake or giving up entirely.
There is also significant correlation between the rise of the alcohol-free products and the considerable growth of the health and wellness industry. According to the Global Wellness Institute, the wellness industry is now worth £2.8 trillion (€3.3tn) worldwide, and GlobalData predicts that by 2022, people will spend on average £487 (€570) a year on health and wellness products.
Wayne Chaplin, CEO of Southern Glazer's adds: "The consumer is telling us that the opportunity in no/low alcohol is now."
The launch will be accompanied by a digital-first marketing campaign led by CleanCo global chief brand officer Lana Buchanan and Demeter & Co head of sales Rudy Costello.
For more beverage-related stories, click here.
---
Join us at SIAL Paris as exhibitor Join us at SIAL Paris as visitor