INDIA PRESSES EU TO LOOSEN PESTICIDE RULES
India is pushing for the European Union to amend rules on pesticide residues that are said to be hitting the country's rice producers.
Concerns over the EU's maximum residue limit (MRL) for a fungicide, tricyclazole, were raised by India's agriculture minister, Narendra Singh Tomar, during a virtual meeting this week with Janusz Wojciechowski, the bloc's agriculture commissioner.

According to reports from the Press Trust of India, the EU has reduced its MRL for the fungicide, which protects rice from a fungus with the scientific name Magnaporthe oryzae, and this is hitting India's basmati rice exporters.

Magnaporthe oryzae is responsible for a condition called blast, which causes lesions on many parts of the rice plant, including the leaves, stem and roots. Given rice's importance as a staple crop, it is seen as one of the world's most significant plant diseases.

According to reports, India has submitted material to the EU that would lead to the MRL for tricyclazole being "fixed", something that would come into place in 2022 and ease the pressure on affected farmers.
For his part, Wojciechowski reportedly said that he would raise the issue with relevant colleagues, as it did not come under his trade brief.

Aside from using fungicides, crop rotation and efforts to avoid the excessive use of nitrogen fertilisers can help to control the disease.

Crops grown in fields that are under-irrigated are also at greater risk, while farmers often favour particular varieties with genetic resistance to the condition as a way of preventing outbreaks.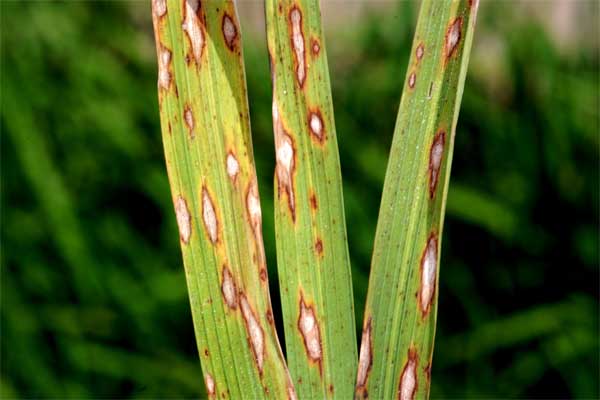 High pesticide residues in India's food exports – and other countries rejecting shipments because of them – have been an issue for several years.

In 2018, for example, the Hindu Business Line, a newspaper based in Chennai, reported that, despite the efforts of government to promote food exports, there was a problem of "rejections and bans in key markets on grounds of lack of compliance with food safety and health standards".

A wide variety of products were said to be affected, ranging from mangoes to curry leaves, peanuts and shrimps, with shipments to markets including the United States, Japan, Vietnam and Saudi Arabia hit. As well residues of chemicals, bacterial and pest contamination has also been an issue.

"In the short run, such rejections and bans can led to financial losses while in the long run, exporters and farmers can lose market share to exporters from other countries, that are able to meet the food safety and health standards of importing countries," the newspaper said.
Export boom
Despite the current concerns over rice shipments, India is enjoying a boom in its agricultural exports, including rice, with overall growth of almost a fifth over the past year, according to recent data.

Figures released by India's commerce secretary, Anup Wadhawan, indicate they increased to $41.25 billion (€34.95 billion) in 2020-21, up 17.34 per cent on 2019-20's figure of $35.16 billion (€29.79 billion).

Export growth is primarily being seen in grains, with increases in wheat, millet, rice and maize, among other crops.

Bumper harvests and large stockpiles have pushed down prices, with India's wheat and rice prices falling below those of key competitors.

In comments reported by media following an online briefing, Wadhawan said the growth resulted from "the opportunities that Covid-19 offered" and agricultural policy changes in recent years.

"Many clusters and districts that were not exporting earlier have started doing it now," he said.

Exports to some Asian countries have increased the fastest, among them Indonesia, to which they more than doubled, and Bangladesh, which saw almost as much of an increase.

Many of India's key export markets for agricultural products are in Asia, including China, Malaysia and Nepal, although the country also has significant sales to the United States and the Middle East.
---
Join us at SIAL Paris as exhibitor Join us at SIAL Paris as visitor