LULU GROUP ADDED 3,000 JOBS DURING PANDEMIC AND REVEALS PLANS FOR NEW STORES
LuLu Group, which runs one of the largest hypermarket chains in the UAE, has revealed it hired 3,000 staff during the pandemic.
With plans afoot to open 30 more hypermarkets in the UAE and other countries, LuLu Group will become a nearly 60,000-strong workforce, LuLu Group chairman and managing director M. A. Yusuff Ali said.
Since the start of the pandemic, LuLu Group has opened 26 hypermarkets and supermarkets, including four e-commerce centres across the world, and massive expansion is planned across Indian states, Saudi Arabia and other countries.
Ali said: "From March 2020, the start of the pandemic until December 2020, we opened 11 hypermarkets, and 15 more so far this year. During the pandemic, we made 3,418 fresh recruitments, with a majority of them being Keralites.
"LuLu Group plans to open 30 hypermarkets by the end of next year. As of today, we have 57,950 employees. With the completion of 30 new projects, we will have nearly 60,000 employees. We are also looking to aggressively grow our e-commerce business."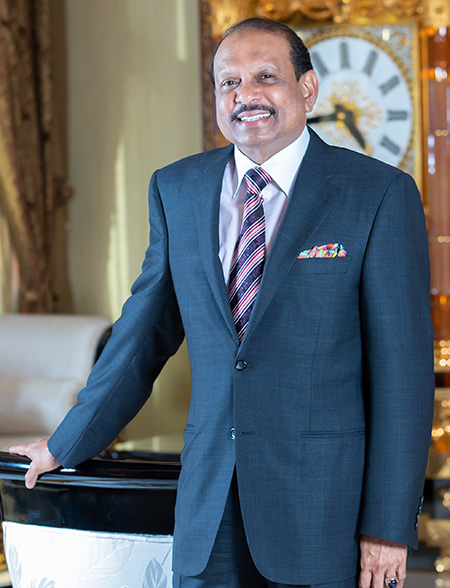 Ali pointed out that the groups' more than 500 UAE-based staff members are stuck in India because of the travel curbs and the group is also gearing up for its participation in Expo Dubai, which opens on Friday, October 1.
Ali said: "Dubai will get a huge facelift with the Expo. We have been cooperating with the Indian Pavilion. We have our own LuLu Group representation and our preparations for taking part in the Expo Dubai are in full swing. The Expo will be a good boost for the tourism and retail sector."
He pointed out that because of the pandemic, construction work of malls in India are getting delayed, which includes projects in Thiruvananthapuram and Bengaluru, while work in Lucknow is almost complete. Additionally, design work of food processing units in Kashmir and Noida are complete. New hypermarkets are coming up in Kerala's Kottayam, Thrissur and, Kozhikode districts.
"LuLu Group were planning more projects in south and north Indian states, but it has been delayed because of the pandemic," Ali said.
Meanwhile, LuLu Hypermarkets has won the prestigious Dubai Service Excellence Scheme (DSES) award for 2021. The award winner was announced by Dubai Department of Economy (DED) during the Dubai Excellence Award Ceremony by DED Dubai in Dubai.
LuLu is the only hypermarket to be named for best service excellence this year. Other leading organisations to win in different categories are Dubai Mall, RAK Bank and Arabian Automobiles.
Dubai Service Excellence winners are selected after one year of regular and rigorous inspection, mystery shopping, customer surveys and extensive research of various parameters such customer service, cleanliness, hygiene, staff behaviour, safety measures among others.
Ali said: "Business excellence is a continuous process and top priority for us. Each one of our LuLu Group team members works whole heartily and efficiently to deliver the best services and quality to each one of our shoppers as well as business associates. We thank DED and the Government of Dubai for recognising us with this honour.
"This honour is a recognition of LuLu's best services and commitment to customers and community. This will encourage us to achieve higher excellence in providing a world class shopping experience to the millions of our shoppers in the region."
With 210 hypermarkets spread across GCC countries, Egypt, Indonesia and Malaysia, LuLu Group has established itself as one of the most preferred retail destination in the region over the last two decades, Ali said.
---
Join us at SIAL Paris as exhibitor Join us at SIAL Paris as visitor