BONDUELLE PLANT ENJOYS $5 MILLION INVESTMENT BOOST
Millions of dollars are being spent by Bonduelle, the French canned and frozen vegetables company, to expand its facility in Pennsylvania in the United States.
The $5 million (€4.24 million) cash injection will create an additional 35 full-time jobs at the plant in Lebanon County, which was bought from Seneca Foods in 2019.
In a statement, Jeremie Williams, US packaging operations manager, said the company was "committed to building a better future through plant-based food".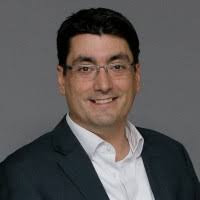 "We know that there are many opportunities at the Lebanon plant and are looking forward to continuing to see the site grow with new technology and people," he said.
Various grants from the authorities supported the project, which was coordinated with a team who work for Tom Wolf, the governor of Pennsylvania, to assist businesses locating to or expanding in the state
Two new frozen vegetable processing and packaging lines will be paid for by the investment, and output will grow from 45 million lbs to 75 million lbs by 2023.
Other new machinery and equipment will be included along with automation technology aimed at improving efficiency.
"My administration is pleased to support Bonduelle as they continue to grow in Pennsylvania and make upgrades that can support consumer demand," Wolf said in a statement.
Bonduelle, which has 17 facilities in North America and operations in 100 countries, markets vegetables through its own brands and packages frozen produces for other brands.
The company traces its history back to 1853, when Louis-Antoine Bonduelle and Louis Lesaffre-Roussel founded a juniper distillery in northern France.
Cans branded with the company's own name date back to 1947, and the firm launched its frozen range in 1968.
The North America division – responsible for the latest deal – was formed in 2007 with the purchase of a canned and frozen vegetables company.
Other recent investments in the frozen food sector include the purchase earlier this year by COOK, a British frozen meals retailer, in a custom-made freezer, a purchase made to help increase production capacity by 80%.
---
Join us at SIAL Paris as exhibitor Join us at SIAL Paris as visitor