BREWERY COALITION TAKES CLIMATE CRISIS STAND AHEAD OF COP26
Led by Toast Ale, 25 brewery players across the UK and Ireland – including Guinness and Adnams – have signed an open letter calling on world leaders meeting at COP26 to work together to combat the climate and nature emergency.
The letter urges leaders attending the climate summit in Glasgow, Scotland from 31 October – to seize the "once in a lifetime opportunity to protect people and nature from the effects of the global climate crisis". The coalition highlights cutting food waste as a key measure in reducing greenhouse gas (GHG) emissions and deforestation, citing evidence that food systems account for one-third of GHGs and 80% of deforestation.
Alongside the open letter, participating breweries have created new beers for a limited-edition collection called the Companion Series, which use surplus bread that would otherwise have gone to waste. Toast Ale, the first UK brewery to become a B Corp, coordinated the project and has been brewing with bread since the company was founded in 2015. The task is also supported by Social Supermarket, Charles Faram, Label Express, Kegstar, DPD and Beerhunter.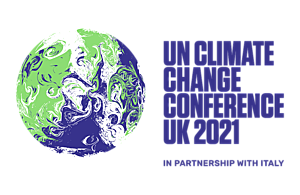 Conservation and regeneration
Some 2,600 Companion Series boxes costing £89.95 are available to purchase, with £26 from each sale going towards conservation and regenerative agriculture projects. Toast is partnering with Rainforest Trust UK to protect 3.25 million trees in threatened tropical rainforests, while a collaboration with Soil Heroes will support UK farmers to improve soil health. The aim is to sequester 360 tonnes of CO2 as well as hold more water and improve biodiversity. The Companion Series is expected to raise over £65,000 for these projects.
"It's exciting to be launching the Companion Series," said Tristram Stuart, the co-founder of Toast Ale. "Not only are we raising funds for two fantastic organisations, we're also sending a message to world leaders, fellow businesses and society at large that we are committed to collaborating in order to tackle a problem that is bigger than all of us. One-third of the world's food is never eaten (which means) an unnecessary use of the land and resources, and emissions of GHGs, to produce it."
At Fyne Ales, a family-owned Scottish farm brewer in Argyll, managing director Jamie Delap, added: "From day one, our farm brewery set out not only to protect our local environment, but to enhance it too. Our corner of rural Scotland isn't just home to our brewery. Our herds of red deer and highland cattle are fed on spent grain from the brewing process, and we have a long track record of sustainability initiatives. We all have a role to play in protecting our planet for future generations."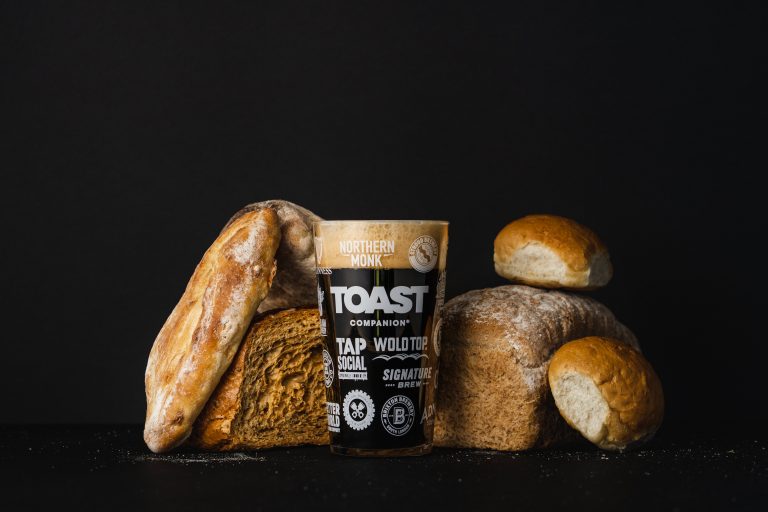 Peter Simpson, head brewer at the Guinness Open Gate Brewery, said: "When the opportunity to partner with Toast arose to brew beer using surplus bread for the Companion Series, we jumped at it. We like nothing more than experimenting to see what's possible. It is a key focus for us and is what keeps us excited for future innovations and delivering long lasting change."
Tate Modern is taking part
The limited-edition of 26 beers in the Companion Series will be available on draught at London's Tate Modern as part of a collaboration with Tate Eats, launching at the Tate Lates event on 29 October and running through to 12 November.
The breweries participating in the Companion Series, all also signatories to the open letter, are: Toast Ale, Adnams, Beavertown, Bedlam, Better World, Brixton Brewery, Five Points, Fyne Ales, Guinness, Harbour Brewery, Hepworth Brewery, Ignition, Meantime, Northern Monk, Orbit, Sambrooks, Signature Brew, Stroud Brewery, Tap Social Movement, Tooth & Claw Brewing, Unity Brewing Co, Utopian Brewery, Wild Card Brewery, Windsor & Eton Brewery and Wold Top Brewery.
The box – designed by leading sustainable fibre-based packaging provider DS Smith – includes popular products from Cheeky Panda, Divine Chocolate, Emily Snacks, Liberation Nuts, Teapigs and Traidcraft, plus a pint glass from Festival Glass.
---
Join us at SIAL Paris as exhibitor Join us at SIAL Paris as visitor