PREMIUMISATION PAYS OFF AS HEINEKEN REVENUE GROWS 37% IN FIRST HALF
Global beer giant, Heineken has delivered strong revenue growth of 37% in the first half of 2022, making it among the fastest growing global beverage companies. A push to premiumisation helped the Dutch group, with organic volume growth of beer rising by 7.6%, whereas premium beer volumes shifted up by 10.2%.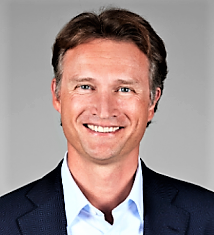 On Monday, Heineken reported revenue of €16.4 billion (up 37%) and operating profit exceeding €2 billion (up 21%) helped by price rises and premiumisation as the company gained or held market share in more than half of its markets. Operating profit is now "firmly ahead" of 2019.
Dolf van den Brink, CEO and chairman of the executive board, commented: "We are encouraged by the results for the first half. We benefited from the recovery in Asia Pacific and the on-trade in Europe as consumers returned to bars, with demand resilient until now despite mounting inflationary pressures on consumers' disposable incomes. We grew ahead of the industry in more than half of our markets and the Heineken brand again showed strong momentum, boosted by stepped-up brand support."
According to the Kantar BrandZ 2022 global survey, Heineken was the fastest-growing in terms of 'brand value' among top alcohol labels. At this year's Cannes Lions advertising event, the Festival of Creativity, Heineken was the most awarded alcohol brand. Its most recent campaign 'The Closer', aims to spark conversation on work-life imbalance.
Premiumisation at scale
Led by the Heineken brand, the premium beer volume lift of 10.2%, drove close to half of the company's organic growth in beer. The Heineken brand surged by almost 14%, up 33% versus 2019. Supported by strong marketing, the core label grew double-digits in more than 50 markets including Brazil, China, Vietnam, South Africa, the Netherlands, Spain, Italy, Laos and the United Arab Emirates.
The Heineken Silver extension is now present in 22 markets and has nearly doubled its volume, driven by growth in Vietnam and China, and a rollout across Europe and Asia. As a next step, Heineken Silver will enter Mexico this month. Heineken's other regional beer brands include Amstel, Birra, Edelweiss, Lagunitas, Moretti, Sol and Tiger, among which there are also premiumisation efforts taking place.
The no- and low-alcohol market (nolo)
Despite the hype surrounding the no-alcohol and low-alcohol market, Heineken's nolo portfolio only grew its volume by a low single-digit overall, though there was double-digit growth in more than 20 markets. Among them were Brazil, Mexico, Spain, Germany, Panama and Ethiopia, but partially offset by declines in Poland, Russia and Egypt.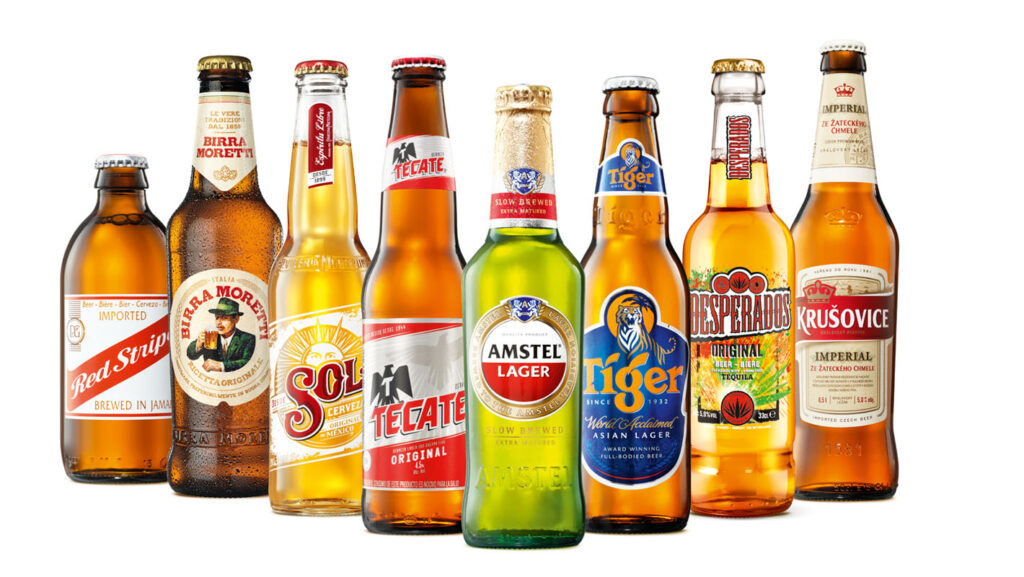 Volumes in the non-alcoholic beer and cider portfolio grew by a high single-digit, led by Heineken 0.0. Despite stopping sales in Russia, Heineken 0.0 grew in the low teens, with particularly strong performances in Brazil and Spain. "We are in the process of extending our nolo portfolio to serve consumers looking for adult refreshment with lower or no-alcohol content," said the company.
Expanding beyond beer
Heineken has taken the decision to intentionally expand its product portfolio beyond beer with flavoured alcoholic beverages (FABs) such as ciders and hard seltzers, for example, and to also step up premiumisation in this segment where possible. FABs grew by a high-single-digit to 6.4 million hectolitres and are now ahead of 2019 in the low-teens. Desperados (a tequila-flavoured beer) continued its momentum, particularly in core European markets and in Nigeria. Heineken also launched an alcoholic sparkling water with tequila in the Netherlands in May.
Cider was back to growth in the UK and Ireland and saw double-digit growth in South Africa, Vietnam, Spain and Portugal. Heineken also launched a low-calorie cider, Strongbow Ultra Dark Fruit, in the UK.
"We are learning from our experiments across markets and continue to introduce new propositions," said Heineken, whose premiumisation efforts have been paying off particularly well in Brazil. "We are increasingly leveraging our strongest brands for new propositions, next to new brands like Pure Piraña." For example, the company launched Dos Equis Classic Lime Margarita and Disorderly Tea House in the US.
Looking ahead
As well as premiumisation, Heineken has been proactive with pricing, revenue management and productivity which have helped to "offset significant inflationary pressures in our cost base". The company said it expected inflation to affect the business in the second half of 2022 and into 2023.
Van den Brink noted: "We continue to face an uncertain outlook for consumers and businesses alike. Remaining vigilant, we are fully committed to drive our transformation for sustained, long-term value creation. In terms of outlook, we reiterate our 2022 goals. For 2023, we move from an operating margin objective towards delivering operating profit organic growth. Our medium-term aspiration remains to deliver superior, balanced growth with operating leverage over time."
---
Join us at SIAL Paris as exhibitor Join us at SIAL Paris as visitor