UK ALCOHOL TAX FREEZE WILL SAVE WINE AND SPIRIT BUSINESSES $430 MILLION
In the UK's wide-ranging autumn budget delivered by chancellor Rishi Sunak, the drinks industry was given a boost thanks to an alcohol tax freeze. The aim is to give pandemic-hit British hospitality businesses some extra time to recover from the closures – and subsequent lost revenue – they have endured from lockdowns.
Not increasing duties on wine and spirits will slightly ease the financial squeeze on consumers being felt as a result of rising inflation and the cost of living. The measures means that UK wine and spirit businesses won't be hit with over £430 million in extra duty payments during a difficult time.
The Wine and Spirit Trade Association has welcomed the chancellor's decision to freeze alcohol taxes having previously called on him to support the industry after the closure of the hospitality sector left it reeling. The WSTA stated: "A freeze will allow businesses to recover, save jobs and – in time – replenish revenues to the treasury, and will keep prices down for cash-strapped consumers."
Alcohol freeze is good timing
The decision by Sunak to freeze alcohol duty – the longest freeze in 25 years – is good timing and a vital lifeline. As well as dealing with the chaos created by Covid-19, the drinks industry is also navigating driver shortages and severe supply chain issues.
Miles Beale CEO of WSTA said: "The decision to freeze wine and spirit duty comes as a huge relief to British businesses, the hospitality sector – including its supply chain – and consumers. It gives everyone a much-needed break to help them recover from the pandemic."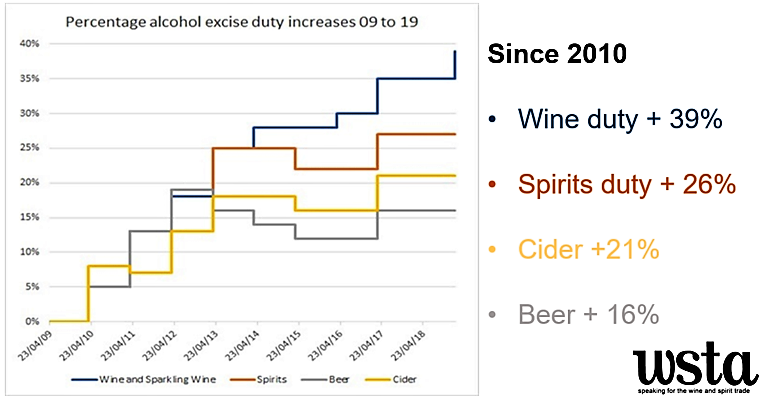 The UK's treasury department is also aiming to simplify liquor taxation. "The alcohol duty system will be overhauled to make it fairer and more straightforward, with drinks taxed in proportion to their alcohol content and duty rules simplified," it said in a statement.
This has not gone down as well with the WSTA. Beale commented: "We welcome the reduction of the sparkling wine super tax, which is long overdue. However, while simpler, proposals for the overhaul of the alcohol taxation system do not make the regime fairer." The association says it is "mystified" by a proposal which means that beer will be taxed between 8p-19p per unit, while wine increases to 26p per unit, and spirits remains at 29p per unit. A consultation on the proposal for a complete overhaul of the UK's alcohol taxation system, has started and it will close at the end of January 2022.
Strong investment climate
Despite the pandemic bold investors have been backing British business and are awaiting the re-opening of the hospitality sector to achieve their full potential. Tax office figures show the number of distilleries registered in 2020 shot up to over 560, doubling the number of UK distilleries in four years.
The UK spirit industry is worth around £11 billion in economic activity and supports some 230,000 jobs according to WSTA. The UK wine industry also brings in around £11 billion to the UK economy and supports around 130,000 jobs.
In recent years English and Welsh winemaking has thrived and now boasts 763 vineyards and 164 wineries. This growing industry is representative of how the UK agricultural sector is changing and creating higher quality rural jobs to help boost local economies, while also supporting biodiversity and sustainability.
While a simplification process for taxing alcohol is likely to take place eventually, it could be more difficult that expected unless some radical reform takes place. The Institute for Fiscal Studies sees the current system as "a mess" according to Sunday Times chief political commentator Tim Shipman.
Treasury officials also consider that the system is now outdated and full of anomalies. With Britain no longer limited by the harmonised taxation system of the European Union post Brexit, it will be interesting to see how the UK arrives at its own simpler, more rational and fairer scheme.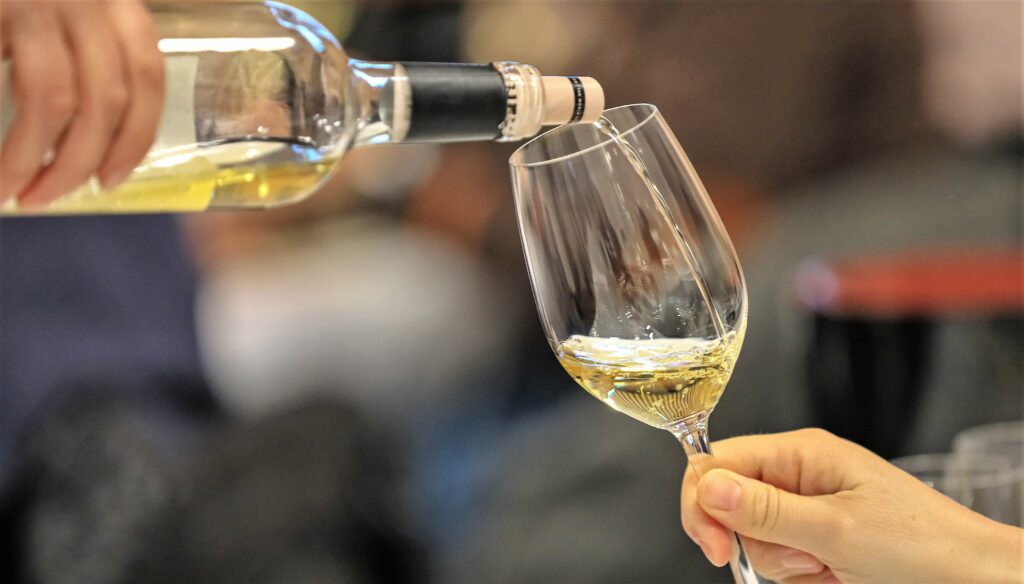 ---
Join us at SIAL Paris as exhibitor Join us at SIAL Paris as visitor