UK SEES RISE IN INDIE BARS AND RESTAURANTS LAUNCHING OWN DRINKS BRANDS
As UK consumers increasingly look for unique or tailored experiences – when they travel or when they shop – more eateries and bars are taking up the challenge by developing and/or selling their own lines of beverages.
The trend for bespoke and customised services is nothing new: Amazon led the way many years ago. But technology and online usage – especially during the Covid crisis – have allowed many more brands like Nike and Farfetch to hone their skills in this area and become more familiar with customers and their buying habits.
In the food and drinks business, fancy hotels have long been setting themselves apart by, for example, creating house/signature cocktails. Now smaller, independent operators are also getting in on the act, either to offer a point of different, or to scale up sales.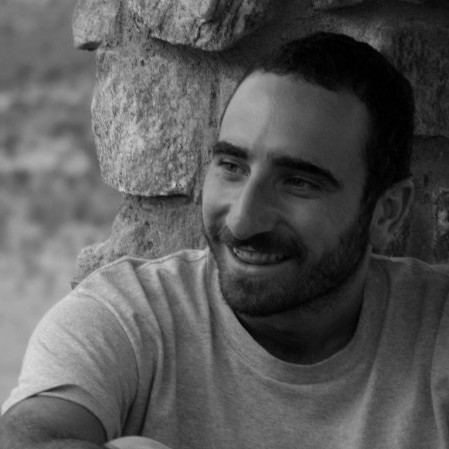 In London for example, the Zia Lucia chain of six neighbourhood Italian pizzerias – plus a pasta restaurant called Berto – has just launched its own beer brand to celebrate its fifth birthday in June.
Birra Cabriole has been created in collaboration with Brighton's Laine Brew Co and is inspired by southern Italy's coastline. This inaugural beer is an unfiltered lager with an alcohol content of 4.6% and is meant to communicate a recollection of a day at the seaside. That is a smart move at a time when Brits still can't travel abroad that easily and are longing for some Mediterranean sea and sun.
Owners and founders Claudio Vescovo and Gianluca D'Angelo – whose extensive business experience extends to private equity, fund placements and securitisation – told SIAL: "We are craft beer lovers and it was one of our dreams to have our own beer. It is being sold in all our Zia Lucia and Berto restaurants as well as online with UK-wide shipment. In the near future, Birra Cabriole will also be available in selected Laine pubs, our brewing partner and also pub owner." Both of them are already looking at further beers to join their debut product.
How to make a single bar accessible UK-wide
At another bar in London's East End called Coupette, its signature cocktail, Apples, has just been released in a ready-to-drink can. Designed in London and made in France, the Apples RTD (8% ABV) has been created in partnership with cider maker Maison Sassy.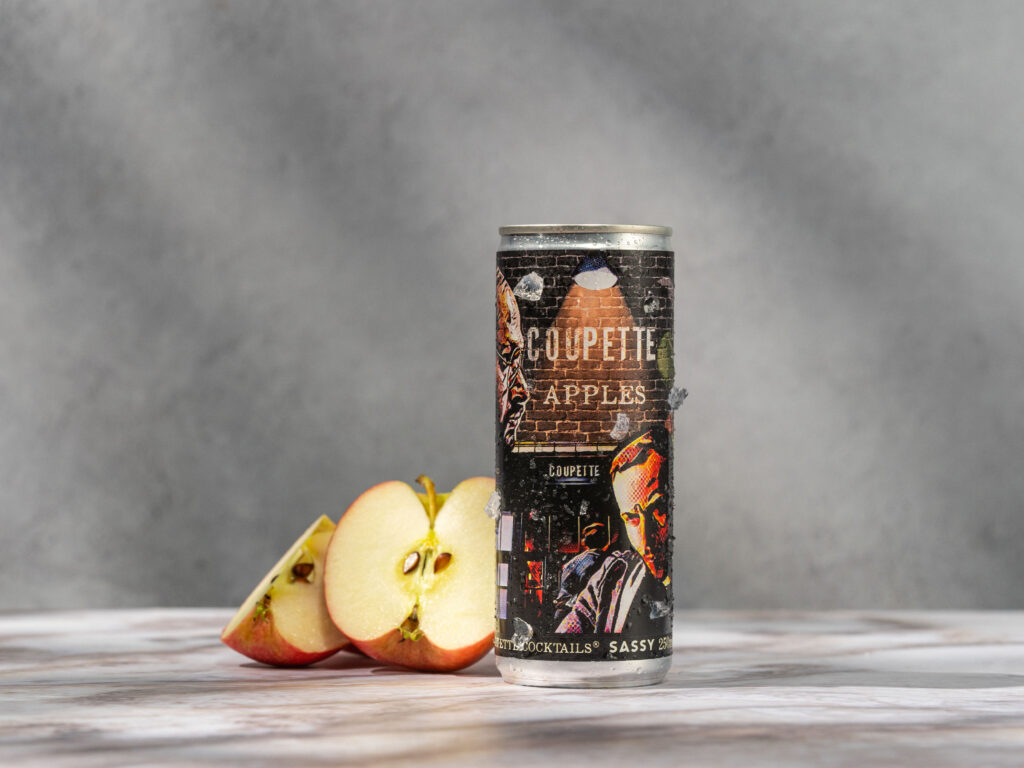 The idea is to have a bartender-quality tipple in the convenience of a can. The drink is made from five different apple varieties that have been pressed, filtered, and carbonated, plus calvados. It has notes of caramel, nutmeg, brown sugar and toffee.
For Coupette, the Apples RTD product was born from a desire to make the drink more accessible to its fans – and also widen its reach beyond the bar's physical location. Bar manager Andrei Marcu commented: "Bringing together the on-trade and off-trade has been a dream come true and holding the can in my hand for the first time was incredibly exciting."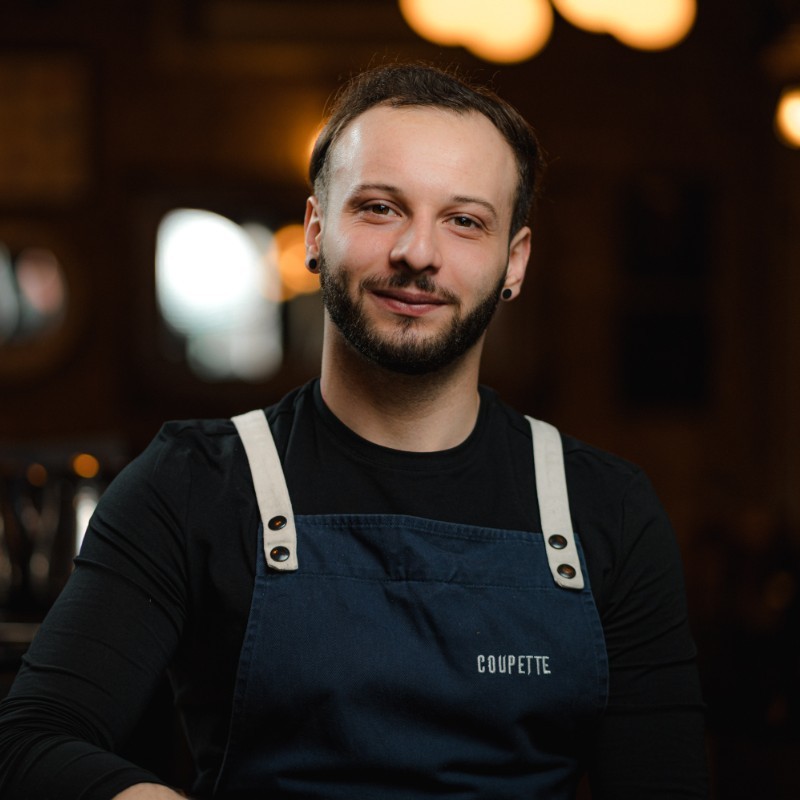 Speaking to SIAL, Marcu added: "We know how popular Apples has been in the past few years among guests as much as in the industry, so we wanted to make it much more accessible around the country – and perhaps around the world soon."
The Apples can costs £4.99 and will be distributed into supermarkets around the UK, as well as restaurants and other boutique or online shops. "Our target is to keep the same price as we have in our online shop," Marcu said. "We will also attend a number of festivals this year and we will have Apples for sale there as well. By the end of the year we hope Apples will be accessible no matter where you are in the UK."
This confident approach is helped by the fact that since Coupette opened its online shop back in September 2020 it has developed several cocktails as bottled RTDs in order to expand sales.
Other bars – certainly those that are award-winning or novel – will likely follow the Zia Lucia and Coupette path. As well as the potential for widening distribution and boosting sales volumes, other triggers will be top of mind.
Marcu told us: "This was one of the best projects I have worked on. For me it is a wonderful feeling when I think that our drink – which comes from a small bar in Bethnal Green, London, could soon be enjoyed by thousands of people around the country while travelling, or while they are at home watching TV."
---
Join us at SIAL Paris as exhibitor Join us at SIAL Paris as visitor