Salad bar concept Picadeli expands across USA with 22 new locations
Picadeli, a food technology company that has risen to fame through its "smart salad bar" experiences, has partnered with grocery retailer Schnucks Markets Inc.
The story so far…
Picadeli is a self-described "Swedish salad pioneer," making healthy fast food via handpicked salads. The company has apparently invested in forward-thinking food technology, with salad bars featuring "high-tech" features that use artificial intelligence. 

The company uses patented hardware to fully trace and track its supply chain and operations. QR codes are also used to ensure that products do not stay on the shelf for elongated periods. Furthermore, salad bars are apparently customised for individual locations, using an area's most popular ingredients in recipes. Picadeli has also said that its implementation of food technology boosts food safety, thanks to the use of hygiene first materials and dispensers for bowls and hand sanitiser. The mounting system used for utensils has been highlighted as one unique innovation, as it can prevent products from mixing and coming in contact with each other.

Picadeli started with one salad bar that opened in Sweden in 2009, and since then has expanded across Europe, with more than 2,000 locations in France, Germany, Denmark, and of course, Sweden. Since 2015, the company has been a member of the Greenfood Group, a Norway-based business group.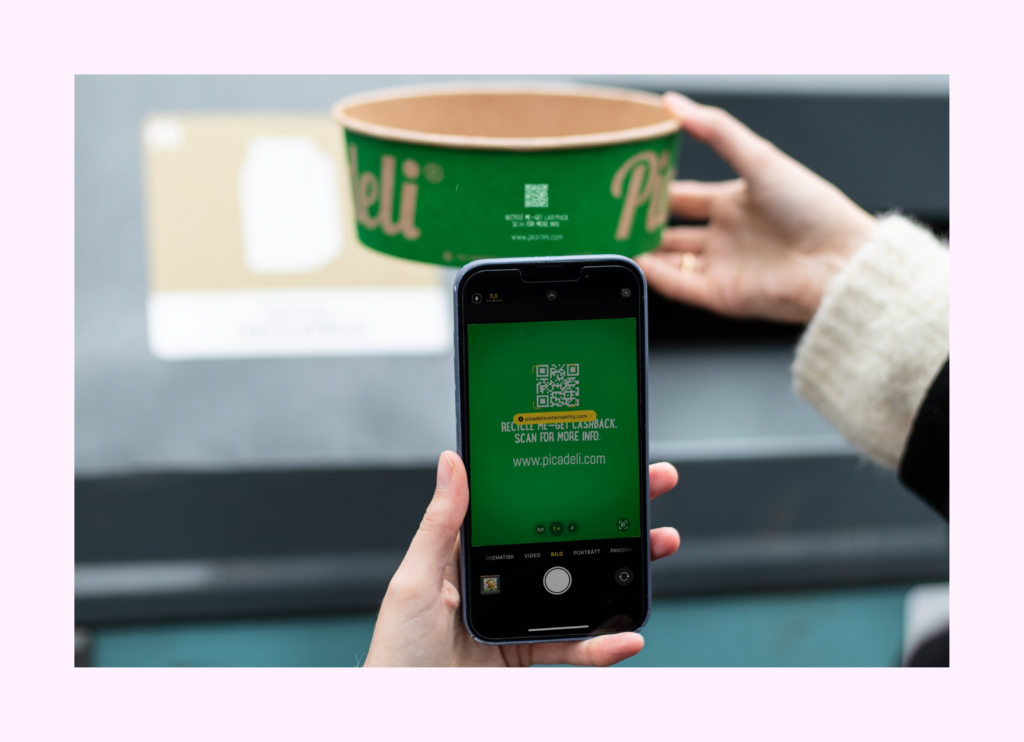 Picadeli partners with Schnucks Markets to expand across America
Schnuck Markets is a family-owned grocery store chain that will introduce Picadeli salad bars to 22 locations across the USA. The salad bars will be located in Schnucks stores in states such as Missouri and Illinois, and will also feature in Eatwell Market stores.

"We know customers are looking for convenient, healthy food options, and they're going to love the fresh new experience of Picadeli," said Ted Schnuck, Executive Vice President, Supermarkets at Schnuck Markets.

"With Picadeli's AI technology, customers will have the freshest food available to them on the salad bar via its digital management and re-ordering system. We are thrilled to offer our customers a customizable, fresh and healthy food option that complements our existing prepared foods offerings."

Patrik Hellstrand, CEO of Picadeli US, added: "Retailers today are faced with the unique challenge of both a tight labour market and the demand by consumers for a memorable in-store experience that drives traffic away from delivery apps and into the store. Picadeli has proven to answer both, and most importantly solves the overarching food problem in America: to provide healthy, affordable, fresh food fast. We have demonstrated that we work in markets big and small and that the need for fast, fresh food is universal. We are thrilled to introduce Picadeli at Schnucks, a well-respected family owned business for generations, and to accelerate our growth across the country."

Picadeli was first launched in the USA back in October 2021. Among its current retail partners are Albertsons, Ahold Delhaize and Sodexo. The company also works with retailers in Europe like Carrefour, EuroGarages, Franprix, Rewe, 7 Eleven, Coop, ICA, and Kesko. 
Picadeli launches 2023 Vegocracy Report
In response to the growing threat of climate change, Picadeli has launched the 2023 Vegocracy Report. The report mainly centres around closing the green gap, "a gap in knowledge, intention and awareness around the need to eat greener, both for nutrition and sustainability," as put in the report. 

"We need to address the green gap globally, otherwise it'll be too late to act. But we still have time," David Von Laskowksi, President and CEO, commented in the report.

This is the second document of its kind, following the 2022 Vegocracy Report published by Picadeli last year. 
---
Join us at SIAL Paris as exhibitor Join us at SIAL Paris as visitor