JOW SECURES $20M FUNDING AS IT ROLLS OUT RECIPE-BASED SERVICE TO UNITED STATES
Jow, the French grocery shopping app, has announced that it has raised $20 million in its latest round of funding – and is now aiming to conquer the US market.
The company has been expanding rapidly in its home market, having forged partnerships with major retailers and offering goods from more than 4,000 stores.
In comments reported by European media, Jacques-Edouard Sabatier, Jow's cofounder and CEO, indicated that the US market offered significant opportunities.
"The US is kind of the same market as France, but it's five times bigger and growing super fast," he said.
Sabatier suggested, however, that the outcome of the company's foray into one of the world's biggest consumer markets was uncertain, describing the move into the US as "a leap of faith".
Launched in 2018, Jow differs from standard grocery delivery apps in that customers do not simply shop online and then have their chosen goods delivered.
Instead, people who sign up provide details of their household, including of the people who live there and any dietary preferences they may have, and of the appliances used to prepare food.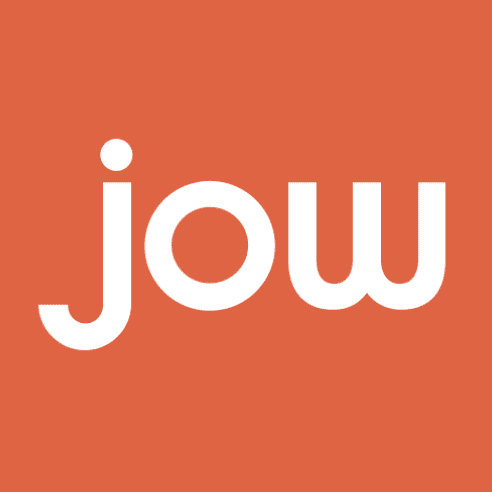 The app then recommends meals for them each week, and customers are able to select or discard these. Customers can additionally amend the shopping list for particular meals and choose extras to go with them.
The method has been described as shopping by recipes rather than by supermarket aisles, with people selecting goods for individual dishes rather than going through categories of supermarket foodstuffs, as might be the case with standard grocery delivery apps.
Software aims to ensure that duplication is avoided, so a customer should not end up with multiples of a particular product just because it is being used in several dishes.
Customers are given a choice over which retailer they purchase their goods from, with companies such as Carrefour, Intermarché and Monoprix among those that Jow has partnered with. Options of kerbside pickup or home delivery are available.
Jow says that its way of operating increases the likelihood that customers will cook at home, something it describes as a more eco-friendly option.
Without recipe suggestions, customers might find planning meals for the days ahead more difficult, potentially leading them to order takeaway food instead.
According to reports, more than 20 million meals have been ordered through Jow and just over two-thirds of items purchased come from the company's recipes.
Investors in the latest funding round were led by Eurazeo, while other participants included DST, Stride.VC (a London-based tech-focused seed funder) and Headline. Previous funding rounds raised $7 million in December 2019 and $1.5 million in October 2018.
With a modest tally of employees of just 35, according to reports, Jow is small by the standards of many start-ups operating in the sector.
The amounts it has raised are also modest in comparison with some of the biggest players, such as Instacart, which has raised $2.7 billion over 17 funding rounds. These have helped the company to grow to the extent that it is now worth tens of billions of dollars.
While Jow's model differs from the more conventional grocery delivery apps, it is not unique in trying to follow a more recipe-driven model.
Kitchenful, a German startup, operates in a similar way by offering meal suggestions for the week ahead and, as with Jow, customers can indicate if they have particular dietary preferences. Others with a similar offering include Lollipop, a British company that launched services this year.
As Sial Paris Newsroom has reported in recent months, the grocery delivery market is growing rapidly across the world and significant investments are being made in Asia, North America, Europe and Africa.
---
Join us at SIAL Paris as exhibitor Join us at SIAL Paris as visitor