CHALDAL RAISES $10 MILLION AS ONLINE GROCERY DELIVERY CONTINUES RAPID RISE
Investment is continuing to flock to online grocery delivery platforms, with Chaldal in Bangladesh among the latest to announce a multi-million dollar funding round.
The Series C funding raised $10 million (€8.46 million), which will be used to expand the number of cities that the company operates in, with plans to open multiple new warehouses or "dark supermarkets".
Described as the second-largest grocery delivery platform in Bangladesh, Chaldal currently operates 27 warehouses in four cities.
The aim, with the new funds available, is to begin operations in an additional 15 cities and to open 50 warehouses by the end of 2021.
In an interview with technology media, Waseem Alim, the company's co-founder and CEO, said Chaldal decided to build its own warehouses as this enabled "better inventory management".
Prior to this, early on in its operations, the firm collected items from local stores to deliver to customers, but Alim said this could be unreliable as not everything would always be available.

"Before Chaldal our customers had limited access to fresh groceries and didn't have an opportunity to buy them from a single place – and definitely not online," Alim said in comments widely reported by media.
"Having our own inventory combined with our technology platform allowed us to have real-time availability and deliver orders in the shortest amount of time possible."
Customers can choose from about 8,500 products but, in parallel to the growth in facilities, the plan is to increase this to 30,000 by the end of this year.
According to reports, Chaldal's annual turnover is $40 million (€33.84 million) and is increasing by about 120% per year.
As well as growing its main online grocery delivery business, Chaldal is also looking to significantly expand its other operations.
These include GoGo Bangla, an on-demand logistics service aimed at small e-commerce merchants, which has reportedly attracted many new firms during the coronavirus pandemic. Also set to expand is a service that connects farmers to retailers called the Chaldal Vegetable Network.
Alim said the absence in Bangladesh of large hypermarket-type stores such as Walmart had allowed Chaldal to "have a huge impact on the supply chain side of things".
"We are continuing to expand our micro-warehouse model and have started supporting, as part of the delivery mechanism we have built, a lot of small merchants," Alim, who co-founded Chaldal in 2013 with Tejas Viswanath and Zia Ashraf, told reporters.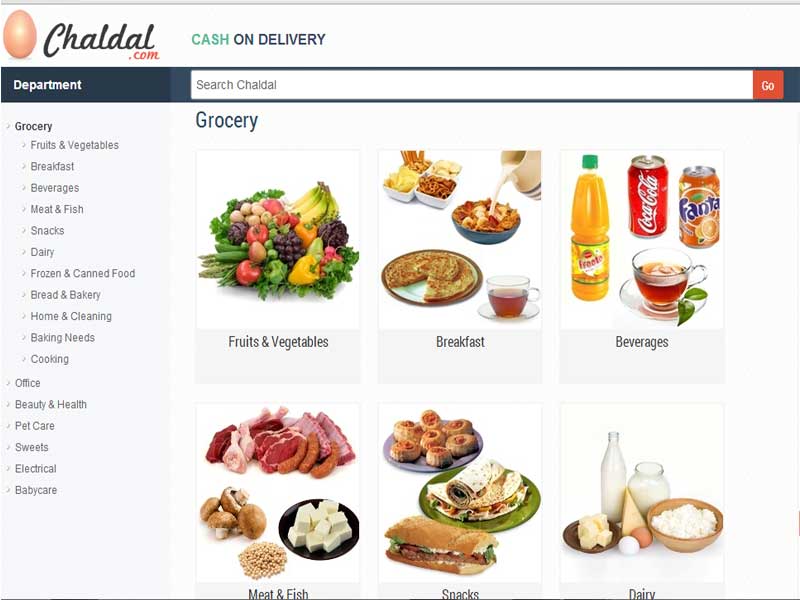 A recent briefing by analysts described Bangladesh, a country of 163 million where just 20% of people live in cities, as having an "undeveloped and fragmented" retail sector in which there remains a heavy reliance on "very small shops".
Investors in the latest funding round included Taavet Hinrikus, a co-founder of Wise, the international transfer company previously known as TransferWise.
Other investors included Sten Tamkivi, the chief product officer of Topia, a company described as a talent mobility platform, and Xploration Capital, a venture capital fund. Mir Group, based in India, also took part.
In recent months Sial Paris Newsroom has reported on the rapid growth of numerous online food delivery platforms.
Among them is Indian-based Swiggy, which is now planning to put more emphasis on grocery deliveries because margins in the delivery of restaurant food are thin.
Rebel Foods, a dark kitchens operator also based in India, has shown the international ambition of companies from the subcontinent, as it has embarked on an expansion programme in the Middle East and North Africa.
Zomato, a food delivery app from India held a $1.3 billion (€1.1 billion) IPO in July, with investors showing great interest despite the company, which was founded in 2008, continuing to be loss making.
---
Join us at SIAL Paris as exhibitor Join us at SIAL Paris as visitor