REBEL FOODS EXPANDING WITH FOCUS ON MIDDLE EAST AND NORTH AFRICA
Rebel Foods, the Indian-based dark kitchen operator, has announced it is to embark on a major expansion drive in the Middle East.
Already present in the UAE, the company is set to extend its operations in the region by launching in four more countries in the Middle East and North Africa (Mena).
By the first quarter of next year, Rebel Foods aims to be active in Bahrain, Egypt, Kuwait and Qatar, officials have revealed.
It comes amid significant growth in web-based food-delivery operations across the globe, driven by both technological change and the Covid-19 pandemic. Rebel Foods is one of the fastest growing.
According to the latest statistics from the company, it is currently active in 45 cities in six countries, and has 350 kitchens and 3,500 internet restaurants. Reports indicate that 500 of these internet restaurants are outside India.
The company plans to significantly increase its presence in the UAE and has already revealed its intention to launch operations in Saudi Arabia this year.
In comments made to Middle Eastern media, the company's chief executive in the UAE, Ajay Jain, said Rebel Foods was aiming to build a "$1 billion business" in the coming three years by expanding its Mena operations.
It has previously been described by analysts as one of the firms in its sector most likely to reach this coveted $1 billion valuation.
As well as launching in new markets in the Mena region, Rebel Foods is growing its operations in the UAE, where it launched in 2019 as one of its first foreign markets alongside Indonesia.
In the UAE an additional 150 dark kitchens – or internet restaurants, as the company calls them – are due to be launched in Abu Dhabi, Al Ain and Sharjah by the end of this year, according to reports.
Plans to launch in Saudi Arabia are said to have been complicated by travel restrictions linked to the Covid-19 pandemic, but the company still aims to inaugurate its operations in the Kingdom in 2021.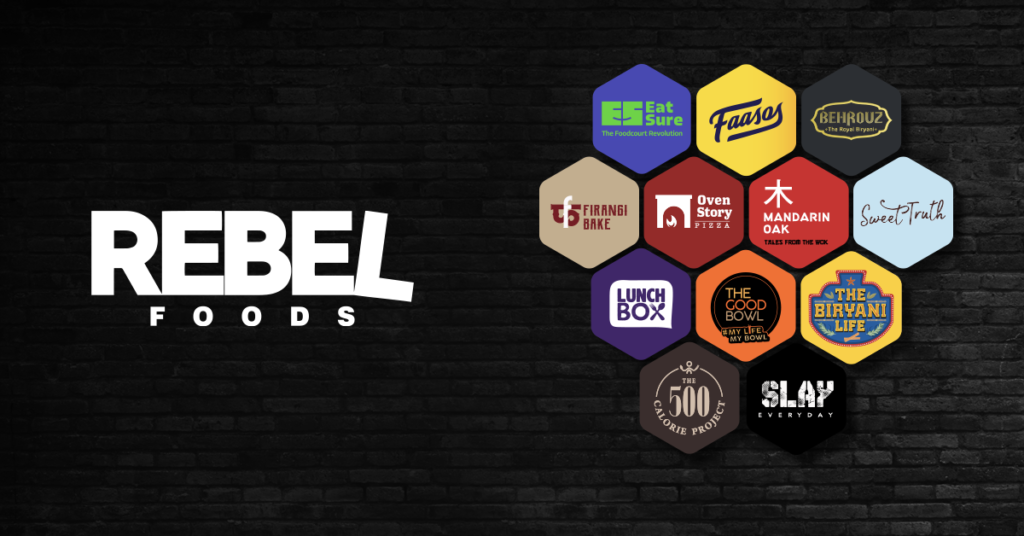 Rebel Foods says its revenues have increased 200% since before the pandemic, which has hit physical restaurant operations but acted as major driver for expansion of virtual operations.
The company has a number of dark kitchen brands, among them Behrouz Biryani, Mandarin Oak and The Good Bowl, with several offered from a single kitchen.
It offers what it calls as a "brand as a service" model, which it says is similar to software as a service (SaaS), where software is centrally located and provided on a subscription basis.
In comments made to media, Ankush Grover, Rebel Foods' co-founder, said this approach allowed rapid expansion as it involved a "plug and play" model.
"Future international expansion will largely be on the back of the brand-as-a- service model since it is a low capital model and is working very well for us," he was quoted as saying.
Launched in India in 2011 as a chain of physical restaurants, the company set up its first dark kitchen in 2015 and, a year later, ended its physical restaurant operations.
Just as Rebel Foods is moving into North Africa, so sub-Saharan Africa is seeing growth of the sector. As reported by Sial Paris Newsroom, Kune, a dark kitchen service, is launching this month in Kenya.
The service recently raised $1 million in pre-seed funding, with investors said to be upbeat about the potential for growth across sub-Saharan Africa.
Illustrating how the Covid-19 pandemic has helped dark kitchens to grow, estimates of how much of the restaurant market that dark kitchens are set to account for have grown.
According to reports, before the pandemic they were expected to account for between 10% and 15% of the US restaurant sector, which is worth a total of $66 billion (€56.2 billion). Now, estimates suggest that by 2025 they could be responsible for 21% of the American restaurant sector.
---
Join us at SIAL Paris as exhibitor Join us at SIAL Paris as visitor