GOTHAM GREENS TO EXPAND INTO ALMOST 1,000 KROGER STORES
American grocer Kroger is tripling the number of stores selling Gotham Greens products from 300 today to nearly 1,000 by the end of 2023 as the retailer looks to increase its commitment to fresh food.
The indoor farming pioneer's minimally processed plant-based dips, cooking sauces and dressings can be found in various Kroger departments from the deli to the fresh produce sections. The expansions with the supermarket chain will give Gotham Greens a presence in close to 2,000 locations across the US.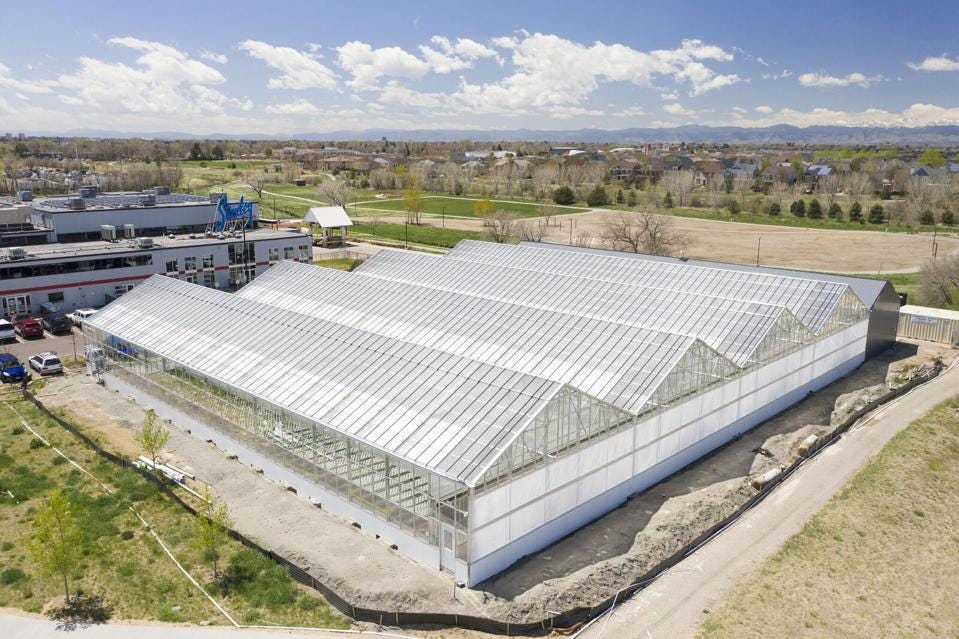 Dan De La Rosa, Kroger's group vice president of fresh merchandising, said: "the company's climate-controlled greenhouses reduce the number of days the products spend between harvest and our store shelves, while removing unpredictable weather challenges and improving product quality and shelf life. These factors ultimately reduce food waste, both in stores and in consumers' homes."
Climate change imperative
These factors feed into Kroger's focus on reducing climate impact by reducing food waste. The company wants to achieve zero food waste to landfill by 2025 and Gotham Greens' production methods support the grocer's mission to create a sustainable food system.

Gotham Greens' practices allow the brand to grow, harvest and deliver non-GMO, pesticide-free salad greens and herbs 365 days of the year. It uses hydroponic growing systems in sunlight-powered greenhouses which use up to 95% less water and 97% less land compared to field-grown farming.
Viraj Puri, Co-Founder and CEO of Gotham Greens, said: "With increasing climate and supply chain-related issues facing our food system, it's more important than ever to use innovative farming solutions that use fewer precious natural resources. Gotham Greens is growing fast, and we look forward to bringing our brand to new markets in the coming months."
By summer 2023, Gotham Greens will own and operate 13 greenhouses, totalling more than 40 acres (1.8 million square feet) across nine states: California, Colorado, Illinois, Texas, Georgia, Maryland, Virginia, New York, and Rhode Island.
---
Join us at SIAL Paris as exhibitor Join us at SIAL Paris as visitor