ETHNIC FOOD DELIVERY STARTUP OJA WINS £2.5M SEED FUND INVESTMENT
Oja, the London-based, food delivery startup, which aims to bring a range of ethnic foods to the masses, has raised £2.5m (€2.9m) in seed funding to develop its app that, it hopes, will make it the UK's first online-only, ethnic supermarket.
Oja is the brainchild of Londoner and ex-banker Mariam Jimoh who founded the company in 2020. She was frustrated by the fact that when ordering groceries online, she found it impossible to source her favourite Nigerian and other African and Afro-Caribbean foods.
Funding has come from Europe's pioneering seed investment fund, LocalGlobe, as well as Acequia Capital; Tiny VC; and black angel group, HoaQ Fund.
Other funders include a number of leading business angels including Darren Shapland (CFO of Sainsbury's), David Vismans (CPO of Booking.com), Dimple Patel (COO of Trouva), Anton Soulier (formerly Deliveroo, now CEO of Taster), Sharmadean Reid (CEO of The Stack World), Spoken Word poet, Suli Breaks, Azeem Azhar (related to family behind Asian food manufacturer TRS), Riccardo Zacconi (Co-Founder of King.com) and more.
Oja is founded on the idea that no matter where people live they should be able to access products from any culture, and the brand hopes to diversify the grocery industry by putting ethnic products just a few clicks away. Jimoh says she wants to create "an essential service" that goes far beyond the 'world food' aisle currently found in UK supermarkets.
The word "Oja" means "market" in Yoruba – a language spoken in Nigeria.
The startup will initially focus on Afro-caribbean cultures, which make up the largest ethnic communities in London, but it has plans to expand further to cover more cultures, and more communities nationwide in the coming year. If successful, Jimoh also says she plans to move the business into Continental Europe.
Through the Oja app, customers can order produce from a selection of hand-picked specialist suppliers, which is then delivered from its own warehouses and dark stores to homes across London.
The app will also include a host of community-led features including the option to share recipes and meals with loved ones, and every customer will be presented with a culturally-specific shopping experience which is unique to them.
The Oja team consists of a diverse group of people from a range of different ethnic backgrounds, including Nigerian, Greek, Indian and Turkish. They speak multiple languages, each with direct links to the cultural understanding of the needs of Oja's audiences and suppliers.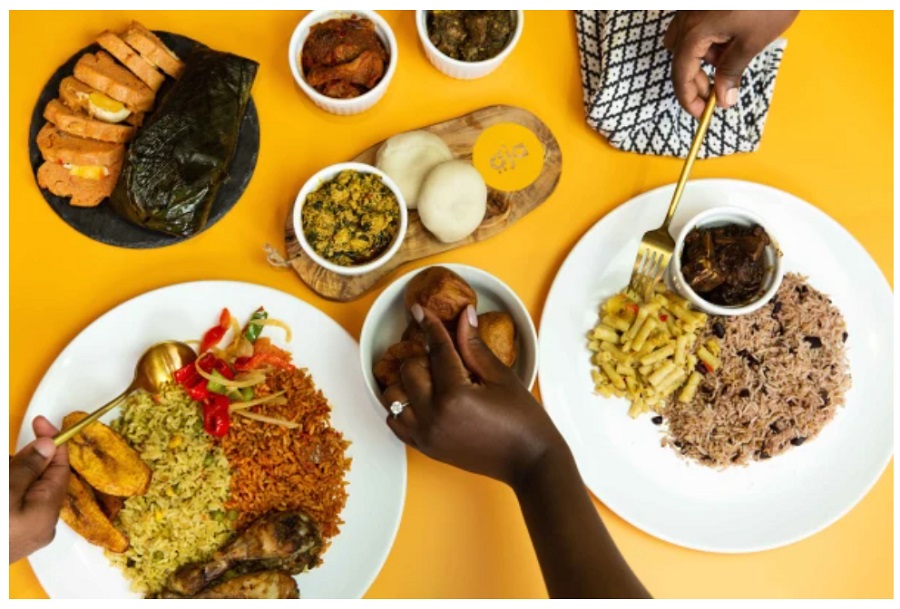 Jimoh comments: "Food is intrinsically linked to who we are, and how we relate to our cultures. It offers us a sense of familiarity, it stirs emotions and memories. It's a means of connection between family and friends over shared meals, recipes passed down through the generations, and there are stories behind food. Each one representing a marker of our identity. At Oja, we're not building just another grocery delivery platform. We're building an online destination for cultural communities; one that enables people to connect with their heritage and feel a sense of belonging. Wherever and whatever feels like home to them."
There has already been a small London-based pilot of the app with 200 participants, which demonstrated that people are interested in the service, with 67% of orders coming from repeat customers, and basket counts and sizes exponentially rising as more and more products were added to the online store. During this pilot, the app's user base grew 56% from word of mouth alone, according to the brand.
Favourites include plantain, yams, scotch bonnet chilli peppers, oxtail and more, according to Jimoh, as "fresh produce is extremely important to these communities", she says.
George Henry, general partner at LocalGlobe – one of Oja's seed fund investors – says: "In a sea of grocery delivery services and apps, Oja stands out for taking a new and refreshing approach. One that centres on community, heritage and access, as much as speed, convenience and variety. From the use of technology to her relationship and deep connections with suppliers, and her full-stack approach, Mariam and her team are building a game changing company that is set to raise the bar for the underserved communities across London, the UK and Europe."
Sharmadean Reid, founder and CEO of The Stack World adds: "Oja is an exciting and much-needed service that will benefit people that want more choice when it comes to buying ethnic produce and busy professionals who do not have time to visit their local high street. It is great to see VCs and investors backing a woman-led startup. So many innovative tech companies founded by women are overlooked and it is vital they receive the investment and the support they need to grow so the tech industry can reflect the needs of everyone across society. I am proud to be backing a woman-led app and hope this trend continues."
For more grocery news, click here.
---
Join us at SIAL Paris as exhibitor Join us at SIAL Paris as visitor