SWIFTLY BECOMES A UNICORN AS IT SECURES INVESTMENT OF $100 MILLION
Swiftly, the grocery tech start-up, has secured $100 million (€103.93 billion) in its latest funding round and has now achieved unicorn status.
The cash injection, which reflects continued interest in the digital grocery sector, represents the US-based company's Series C funding round.
In a statement, Swiftly's co-founder and CEO, Henry Kim, thanked the funding round's key investor, BRV Capital Management, for its support, which he said would "enable us to turn today's bricks and mortar retailers into tomorrow's omnichannel leaders".
Swiftly's technology enables traditional grocery retailers to have branded phone apps where customers can make orders. The apps also enable retailers to collect advertising revenue and customer data.
"Our mission is to empower bricks and mortar retailers to move from analogue to algorithms, as winners in this new era of commerce will be determined by how fast they can reinvent their business to capture shoppers digitally and monetise those digital relationships," Henry Kim, co-founder and CEO at Swiftly, said in a statement.
According to Swiftly, which is headquartered in Seattle, its technology enables retailers to "enrich" their loyalty programmes through "robust customer data and modernized personalisation".
Kim has previously said that Swiftly "democratises" the technology advantage that major retailers such as Walmart and Amazon enjoy over their much smaller rivals.
With a recent valuation indicating that Swiftly is worth between $1.1 billion and $1.2 billion, the company has joined the elite ranks of unicorn start-ups, namely those valued at more than $1 billion.
According to Brian Lee, a partner at BRV Capital Management, traditional physical retailers will find it increasingly difficult to stand out to customers as online retailing grows and becomes more complex.
"Swiftly is enabling retailers to lead the next inflection point in e-commerce and digital advertising by harnessing the power of their first-party data, analytics and personalisation to supercharge their shopping experience and retail media offerings to drive margin-rich topline growth," Mr Lee said.

While reports indicate that the fundraising market is difficult, Swiftly has appeared not to struggle raise interest among investors.
The Series C $100 million cash boost comes just a few months after the company raised the same amount of money in its Series B round of funding in the first quarter of this year.
The enthusiasm for Swiftly may reflect the projected future growth of the online grocery marketplace in the United States.
Last year, online sales accounted for 9.5% of American grocery sales, but forecasts suggest that this will increase to 20.5% by 2026.
BRV Capital Management's chief information officer, Kwan Yoon, said there was "incredible opportunity" for Swiftly to move into what he described as "a 20-year lab in technology in the retail sector".
He echoed Swiftly's previous comments about creating a more level playing field when it comes to grocery technology.
"The retail industry has long been slow to adopt new technology as the legacy analogue systems they were built on have had little ability to integrate," he said.
"This lag in innovation has led to an inequitable advantage for just a few retail giants worldwide. Our investment in Swiftly marks our commitment to assist retailers around the globe, close the gap and drive a more equitable and stronger retail market worldwide."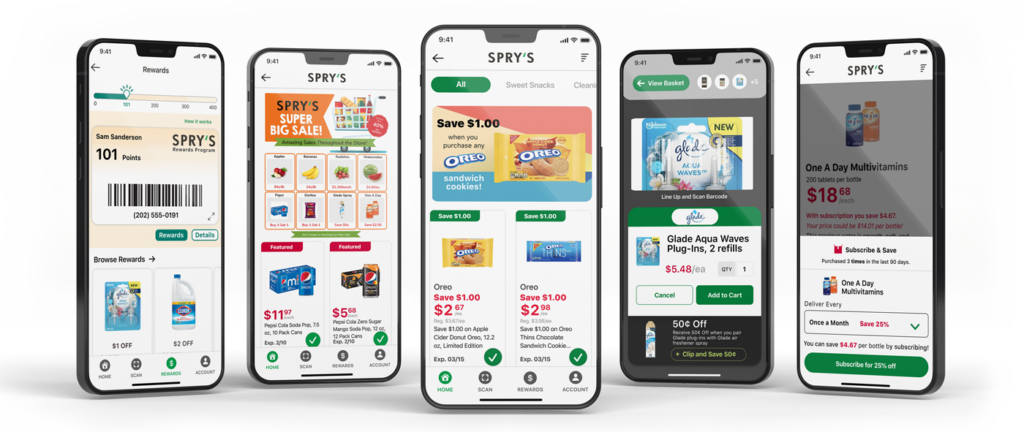 Specialist media have reported that Swiftly is used by hundreds of consumer brands – which can push their products using the platform – at thousands of stores.
BRV Capital Management describes itself as "a global growth investment platform" and has more than 20 years' experience of investment around the world.
Mostly Asian-based, the company has offices in six locations, namely Beijing, Shanghai, Hong Kong, Seoul, Tokyo and California.
The company says it "targets category winners" that are the most competitive of their kind and works as a "strategic partner", investing in firms that, once they have expanded globally, "can compete with sector leaders".
While continued growth in online grocery shopping is forecast, SIAL Paris Newsroom reported on a Coresight Research study that indicated there had been a slight fall in American consumers purchasing food digitally after the Covid-19 spike in sales.
---
Join us at SIAL Paris as exhibitor Join us at SIAL Paris as visitor