DIAGEO SUSTAINABLE SOLUTIONS OPENS FOR APPLICATIONS: DEADLINE 14 JANUARY

Johnnie Walker whisky maker Diageo has opened the second round of its sustainability initiative – Diageo Sustainable Solutions – as it forges ahead with ambitious plans for greener manufacturing, production and distribution of its beverages.
In 2020 the drinks giant launched Society 2030: The Spirit of Progress strategy – essentially a 10-year action plan aimed at creating a more inclusive and sustainable world – and also committed to being sustainable by design.
To achieve the plan's documented goals – for example related to water usage, raw materials, agricultural management, and waste streams – Diageo Sustainable Solutions was developed. The lead for the project, John Cant, said: "We need to be innovative from grain through to glass so we launched the sustainable solutions programme alongside the 2030 strategy in 2020."
Diageo's search for 'big ideas'
Diageo admits it does not have all the solutions in-house. The programme is therefore a chance for innovators to come forward with their ideas for a number of key challenges that have been outlined, and collaborate with the UK-based company whose 200+ brands generated net sales of £12.7 billion, up 8.3% in FY21 ending June 2021.
Cant said: "We look to work with innovators for new technologies, a new way of doing things or something that is a credible idea with potential. We'll support the innovator through trialling, and will hope to work with them once the product is fully developed and working."
The scheme aims to accelerate 'big ideas' and solutions that have the potential to create what the company calls "a step change in making supply chains more sustainable". Diageo also plans to share any powerful insights developed by the programme across the wider drinks industry.
In the current second round – which is open for applications until 14 January – the focus is on glass. Glass is fundamental to the beverage market and is a sustainable, recyclable resource, but it has some drawbacks in terms of weight. "There's more we can do on our glass use so our four new challenges are focused on this," said Cant.
In the first round the company looked at making single-use glass more sustainable, and this time the scope has been broadened out to:
Refilling and reusing bottles and other container types
Decorating bottles and other containers more sustainably
Designing packs for e-commerce
Sustainable container design.
Round one pilots are on track
From the first round (launched November 2020) Diageo is finalising details of 'proof of concept' pilot projects and will soon be testing their feasibility and capability with the hope of scaling the technologies under test.
One is focused on making glass more sustainable. "We're shortly starting a trial with Exxenergy on how we can make glass thinner and lighter without losing its shape or strength," said Cant. Lighter glass reduces carbon emissions, both in the production of the glass itself and and in its transportation. The company will be working closely with its supply chain partner Ardagh Group to test this opportunity.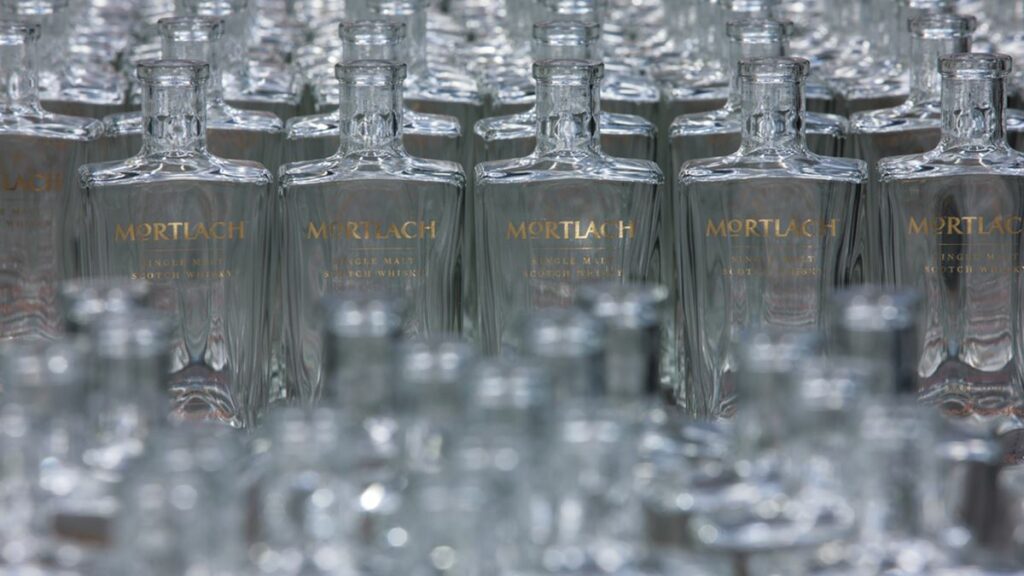 Ardagh has engaged Dassault Systems to support the assessment and commercialisation process of a new coating. "By using the virtual twin process of trialling we will collectively reduce the wastage of raw materials and energy and accelerate the overall commercialisation process," explained Cant. Diageo believes that if the tests are successful, this process/product will be transformational for the glass industry in moving it towards reaching net zero targets.
The drinks group wants Diageo Sustainable Solutions to act as a lever that can engage with external providers to work in partnership across its whole value chain to tackle climate change, water stress and biodiversity loss. "By focussing on specific priority opportunities, we can accelerate the commercialisation of ideas that can make a real difference for us," said Cant.
---
Join us at SIAL Paris as exhibitor Join us at SIAL Paris as visitor