ACTION NEEDED TO CURB INFLATION OF UK FOOD PRICES, WARNS FDF BOSS
The UK risks returning to record rates of inflation not seen since the 1970's if urgent action to curb inflation isn't taken soon. So says the outgoing chief executive of the Food and Drink Federation (FDF), Ian Wright, speaking to the Business, Energy and Industrial Strategy Committee on 19 October.
Most recent data shows that yearly CPI inflation is 3.1%, a slight fall from 3.2% in September. However, experts fear it could surge further this winter – up to 5% by early next year according to The Bank of England's new chief economist, Hew Pill. In addition, 3.1% still represents the highest inflation rate in a decade.
Wright commented on inflation rates in the hospitality sector, which are often seen as a precursor to the domestic food market.
Hospitality inflation a 'terrifying' precursor
"In hospitality," the FDF boss explained, "inflation is currently running between 14 and 18% – that is terrifying. I was at university in 1977 – I remember inflation going to 27% under the Callaghan government.
"And I remember the lady going round Sainsbury's I think with stickers twice in the same hour to change the prices again and again.
"We really cannot go back to that. It took us 15 years to recover from that. And it's terrifying for us and everybody who is suffering.
"If the prime minister is, as I know he is, serious about levelling up, inflation is a bigger scourge than almost anything else, because it discriminates against the poor."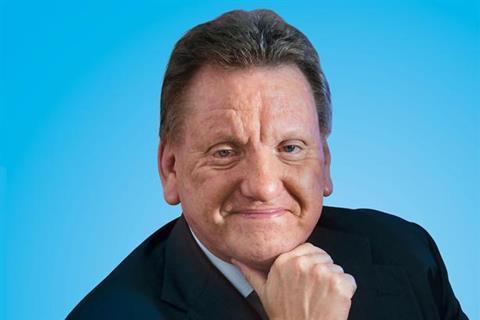 Supply chain problems, a shortage of HGV drivers and a labour shortage are all contributing to driving up inflation.
The FDF CEO was also questioned by the committee on the impact of supply chain delays on UK businesses and consumers, and labour shortages were directly linked to these struggles. Wright noted that businesses have been attempting to entice workers by raising wages and offering bonuses but that this creates problems for other retailers who can't recruit as they can't compete with the higher wages offered by others.
"It's great for those people [being paid higher wages], but it completely denudes that labour market for everybody else. I've got a member who wants 40 people for the Christmas rush, and there's not a single person to be had," he said.
"That is also going to drive up inflation," Wright continued, "because if he gets into the contest, he's going to have to pay that and he's got to recover his costs. If he's going to recover his costs, up go the prices."
Is automation the answer?
An increased level of automation in production could go some way to helping to solve the problem, Wright suggested, "initially in easy areas, such as packaging", he said.
"I think the Government could come forward with some interesting ideas here, not necessarily simply giving us money – I don't think Government would ever do that – but tax concessions for investment in automation would be fantastic.
"I think there are some real opportunities to use AI in the production process – long-term this will be the solution for the more manual jobs and in some areas of butchery, where the machines learn."
HGV driver shortage challenges
Also being quizzed by MPs was the Road Haulage Association's (RHA) Duncan Buchanan, who told MPs: "Things are very challenging at the moment."
He continued: "There are widespread shortages of lorry drivers, which are leading delays and frustrated trips.
"Among our members we are still getting reports that this hasn't eased at all.
"Things are not visibly getting better at this stage."
Figures by the Office for National Statistics show that driver numbers have plunged by 53,000 over the past four years, which has been driven largely by retiring drivers not being replaced fast enough by new recruits.
The RHA has warned that the UK faces a shortage of up to 100,000 lorry drivers, and though the body has welcomed measures to boost recruitment, Buchanan warned that it could take a year for the RHA to recover.
For more news on this topic, click here
---
Join us at SIAL Paris as exhibitor Join us at SIAL Paris as visitor