How food waste management companies are investing in ESG strategy
A report provided by Astra ESG Solutions has found that food waste management industry players are investing heavily in their environmental, social and governance (ESG) strategies.
With the pressure of reducing the causes and effects of climate change being felt across the food industry, ESG strategies are key for companies to exact positive change for the planet. There are many ways to boost ESG, such as sustainable practice regarding waste reduction, carbon emissions and cost of materials. 

Astra ESG Solutions has stated that Sustainable Development Goals are one important way for food industry players to commit to positive change. Several countries have reportedly committed to halving food waste per capita for both consumers and retailers, with 2030 set as a target year to improve food waste management. 

ESG reporting has emerged as an important way to trace how companies can reduce their negative impact on the environment. The Inflation Reduction Act, signed in the USA in August 2022, with approximately €340.66 billion (US $369 billion) pledged towards energy and climate projects over the course of the next ten years. One goal from the Act is to reduce greenhouse gas emission by a billion metric tonnes by the year 2030.
ESG strategies designed to protect the environment
The report underlines the fact that players in the food waste management sector are centring ESG policy around curbing greenhouse gas emissions and reducing food waste. Setting targets for both these goals is one way to motivate a company's partners and stakeholders, with Astra ESG Solutions citing US-based grocer Albertsons Companies, committed to having zero food waste assigned to landfills by 2030, as one example.

The company apparently intends to use reusable packaging for its own brands by 2025. By 2030, Albertsons hopes to curb its carbon use by 47%, and has set 2040 as the target year to produce net zero emissions during operations. 

Furthermore, Albertsons Companies claims to have reassigned 215 million pounds of food that was originally set to go to landfill sites, thanks to anaerobic digestion technology.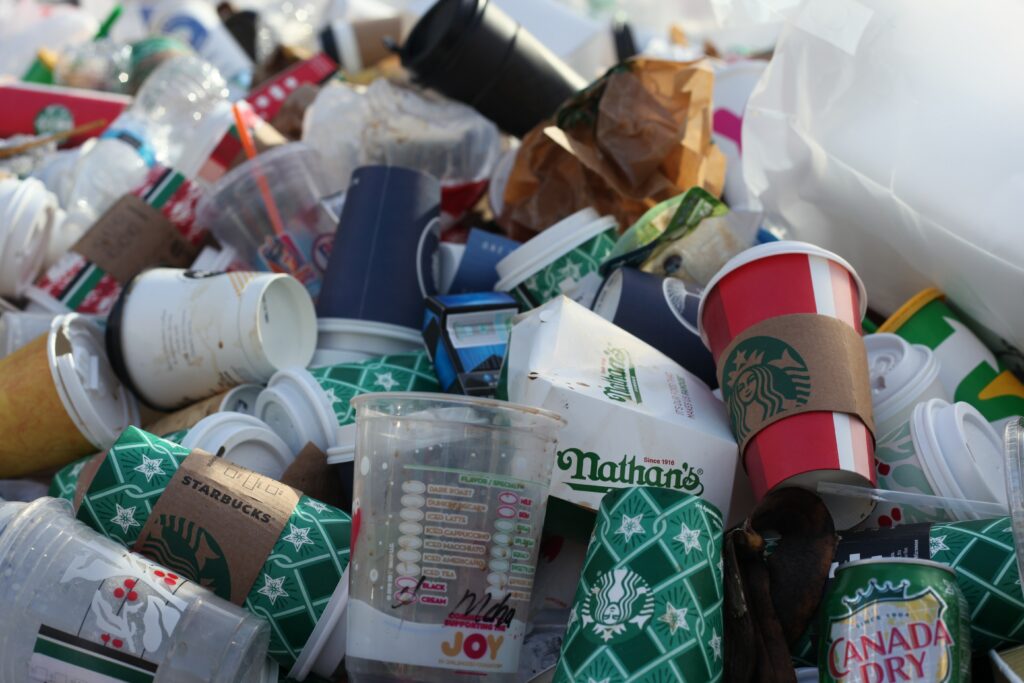 How food waste management companies are handling corporate governance
Astra ESG Solutions says that improving food waste management is boosted massively with corporate governance, namely via corporate behaviour, corporate social responsibility, board diversity and transparency too.

"Diversity of experience, skills, backgrounds, qualifications, expertise and age will hold the key to selecting board members," the report says, noting French company Veolia which has seven independent directors out of ten on the Board of Directors of Environment. Said board has the task of overseeing the annual meeting with shareholders, as well as selecting the company chairman.

Veolia is mentioned as a company with an exemplary approach to gender diversity regarding its ESG strategy, with 33% of the Executive committee being women, and 25% of Group executives being women. 

"With gender diversity and professional equity gaining ground, companies are poised to create meaningful change through investments in governance," Astra writes.

Forward-thinking technology and innovations could be key for companies to reach their climate-related commitments. Implementing artificial intelligence and machine learning has been touted as "the next big thing" to help decrease waste and boost management of inventory. Astra ESG Solutions mentions Amazon, whose Amazon Forecast service reportedly helped clients save 22% in costs and decrease product waste by 37%. 
The social side of ESG strategy
There are a variety of ways for food waste management companies to have a positive social presence, from improving diversity, equity and inclusion regarding staff hires to ensuring safety across training programmes. Astra cites Kellogg's as one example, after the company reported zero fatalities in 2021.

Kellogg's has also made strides regarding worker diversity, with 25% of the company's 3,000 employees in India being women. The Women of Kellogg+ programme offers a platform for gender equality in the company, which has also reportedly committed to the Human Rights Campaigns Best Place to Work for LGBTQ Equality and Diversity Best Practices Index. 
---
Join us at SIAL Paris as exhibitor Join us at SIAL Paris as visitor