ALDI'S LATEST FOOD WASTE INITIATIVE EXTENDED TO ALMOST 1,000 UK STORES
Aldi has moved forward with another food waste reduction project by rolling out a partnership with the world's largest surplus food platform, Too Good To Go, across all of its 990 UK stores.
The move follows a successful trial last year and will allow shoppers at all its stores to buy surplus food bags at low prices. The so-called 'Magic Bags' will contain a range of grocery products that are approaching their sell-by or use-by dates at less than a third of the price. They cost £3.30 each to purchase for food that is valued at £10 at least.
To get the bags, shoppers must download the free Too Good To Go app and search for their nearby Aldi store to reserve them and then collect in an allotted time slot. Aldi says that a nationwide rollout should save a further 4,000 tonnes of food from going to waste annually. "It will form a key part of Aldi's ongoing commitment to cut food waste," said the UK's fastest-growing supermarket in a statement.
Saving money and cutting waste
Too Good To Go's UK and Ireland managing director Sophie Trueman said that the initial trial "had fantastic feedback" so a full roll out seemed inevitable.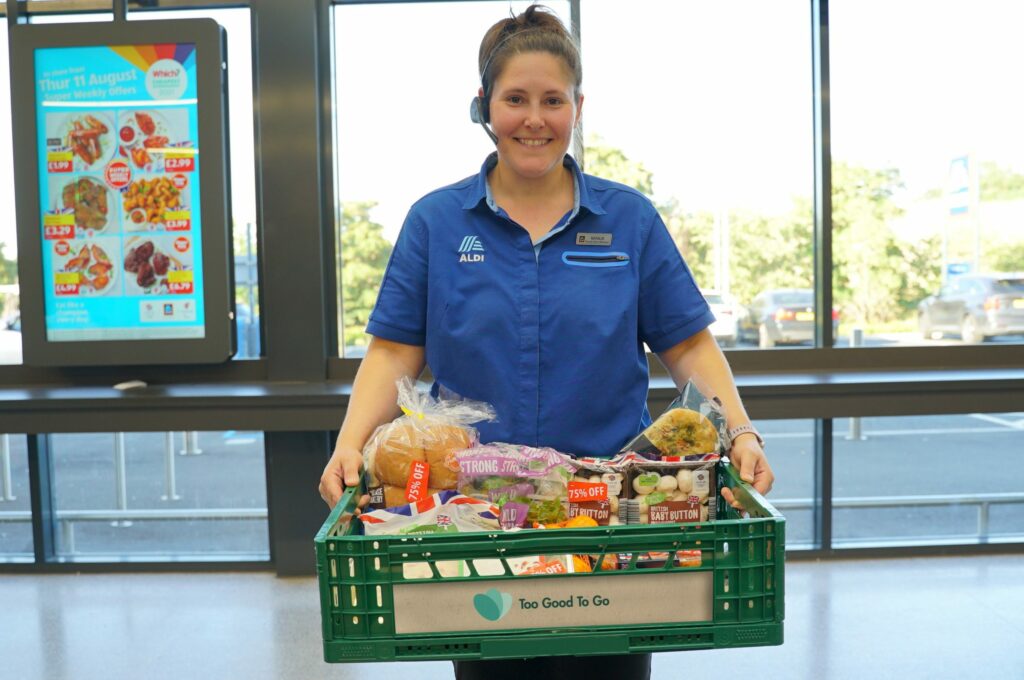 Liz Fox, corporate responsibility director at Aldi UK, said: "Rolling out this partnership offers customers the opportunity to pick up our food at even lower prices. With the rising cost of living impacting so many, Too Good To Go offers a simple and accessible way for consumers to save money and reduce waste."
TGTG was started in 2016 by a group of entrepreneurs witnessing restaurant staff throwing away fresh food. For the sole reason that it was not sold in time, and nobody was around to take it off the restaurant's hands. The group pioneered a solution: an app that lists businesses' unsold food so locals can find, buy and enjoy it. It has turned into the world's largest food-saving app.
In 2022, Time magazine named Too Good To Go one of the 100 most influential companies in the world.
---
Join us at SIAL Paris as exhibitor Join us at SIAL Paris as visitor