FOUR PILLARS GIN ACQUIRED BY BREWER LION FOR REPORTED A$50 MILLION
Leading Australian brewer, Lion – the producer of XXXX in Brisbane, Tooheys in Sydney and Little Creatures in Fremantle and Geelong – has taken 100% ownership of Four Pillars Gin, one of the country's best known labels.
While the price paid for the craft spirit brand, based in the Yarra Valley, was not disclosed by the brewer, several press reports suggest that Lion paid A$50 million ($33.4 million) for the 50% of the company that it did not already own. The brewer took an initial 50% stake in Four Pillars a little over four years ago.
The acquisition includes ownership of the world-class distillery in Healesville and all domestic and international sales and marketing of the brand. Four Pillars joins the Lion-owned Vanguard Luxury Brands distribution business, which is designed to provide a home for brands that have strong potential in the premium spirits segment.
New standalone spirits division
Vanguard is Australia's leading importer, marketer and distributor of premium spirits and was established by James France in 2008. Due to the weight of the Four Pillars brand, the combined Four Pillars and Vanguard business will operate as a standalone spirits division within Lion Australia called Four Corners Global Spirits, to be headed up by former Beam Suntory executive Ed Stening. He will report to Lion Australia's managing director, David Smith.
On social media, Stening, commented: "A big warm welcome hug to our Four Pillars Gin family. The best people and the best gin, now working together as one with Lion and Vanguard Luxury Brands. Ecstatic to build the next chapter together."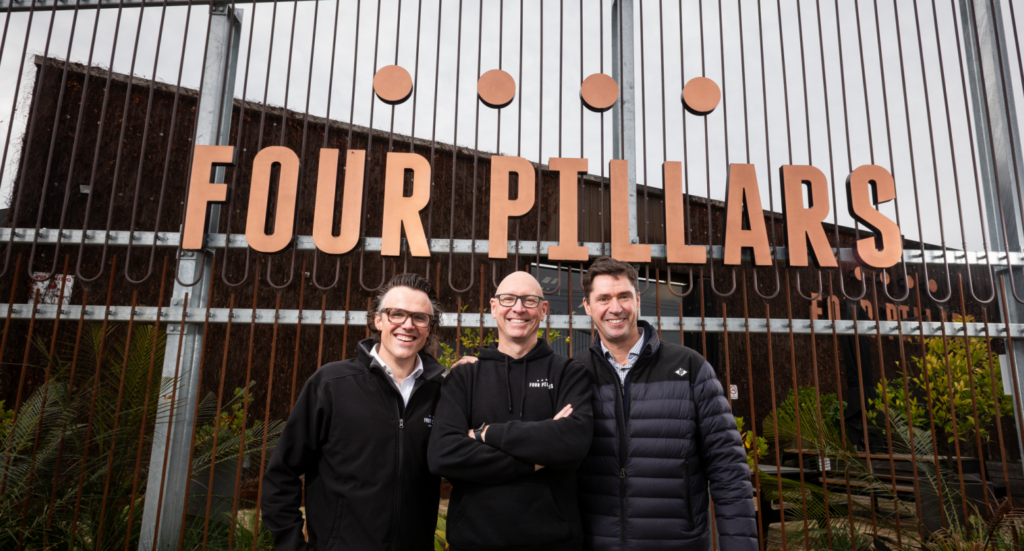 Four Pillars co-founders Cameron Mackenzie (its chief distiller) and Matt Jones (brand and strategy director) will remain in the business in their current capacities while the third co-founder Stuart Gregor (trade director) will stay for the short-term before taking an extended sabbatical.
Lion's CEO Sam Fischer has welcomed the full acquisition. He said: "It's not every day you get to buy the world's best gin distillery, but Lion is absolutely thrilled to add Four Pillars to our portfolio. Twice winners of the International Gin Distillery of the Year, and on the shortlist again this year, and Australia's benchmark craft spirit."
He added: "We look forward to supporting the continued growth of this remarkable brand, working with Cam and Matt to help drive our future plans. Alongside investment behind our core beer business, we see premium spirits as a real opportunity for future growth."
Mackenzie said: "This is a great day for our brand, the business, our home in Healesville, our investors, families and staff. It feels like it's been a whirlwind 10 years. Lion has played an integral part in us expanding our Healesville home, increasing our footprint across Australia and now increasingly New Zealand, as well as helping us plug into some great opportunities internationally and in global travel retail."
Travel retail a vital channel
The travel retail/airport channel has given Four Pillars much wider global brand recognition and its performance there is likely to be one reason Lion has made a full 100% acquisition in order to fully leverage the potential of the brand in international markets. A push to premiumisation is possibly also on the cards.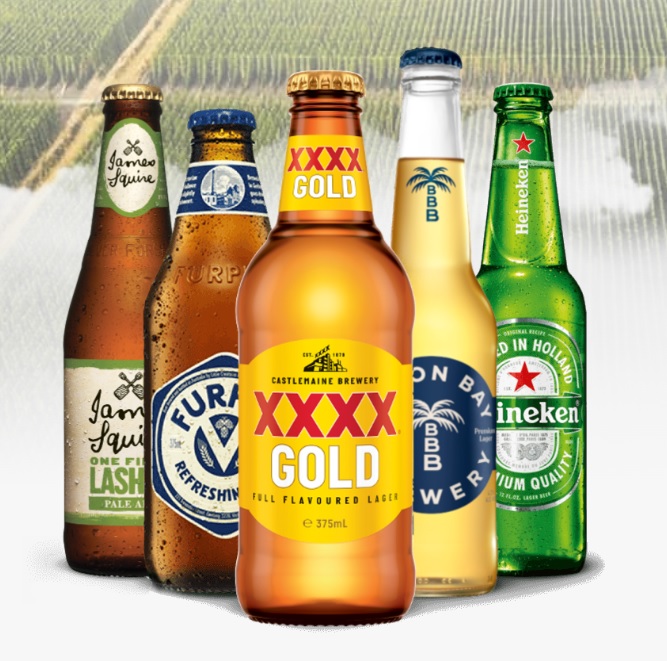 In a statement of social media, the three founders said: "Now we (can) take our business to the next level, yet again. It's a landmark day, approaching a decade since we started Four Pillars. What began as a dream to make the best gin we could from the back of a mate's winery in Warrandyte has become actually the world's best gin, made at probably the best gin distillery on the planet, right here in Healesville."
Lion, headquartered in Sydney, Australia, is owned by Japanese brewing giant Kirin Group whose reach also extends to the Four Roses Distillery in the US. Lion's origins date back more than 180 years and it recently became Australasia's first large-scale carbon-neutral brewer. The company has a growing craft beer presence in the US, having brought New Belgium and Bell's Brewery into the fold.
Since it took on 50% of Four Pillars in March 2019, Lion was able to back the startup through the Covid crisis and helped fund the new distillery. The next steps after full acquisition will be "all about growth" said the founders.
---
Join us at SIAL Paris as exhibitor Join us at SIAL Paris as visitor