Redefine Meat a step closer to market launch after raising $29 million
Tech innovator in the meat alternatives sector, Redefine Meat, has completed a US$29 million Series A funding round that will be used to expand the company's product portfolio and support its launch and international growth this year.
Redefine, founded in 2018, uses proprietary industrial 3D printers that replicate the texture, flavour, and eating experience of beef and other high-value meat products made from plant-based ingredients. As such it – along with the growing plant-based movement – is a threat to the meat industry. The company's CEO plans to be the world's biggest alternative meat player by 2030.
Animal-free meats are gaining ground on their real counterparts. According to data from the OECD and the UN's Food & Agriculture Organization (FAO) volume meat production increased between 2016 and 2019, but not at a very fast rate. Meanwhile the US plant-based meat market is expected to grow at a rate of 15% CAGR to reach $28 billion by 2025.
The Series A investment was led by Happiness Capital and Hanaco Ventures, and joined by CPT Capital, an alternative protein investor, with additional international buy-in from Losa Group, Sake Bosch, and K3 Ventures.
Redefine Meat plant set for completion this year
Eric Ng, CEO of Happiness Capital, says that "disruptive technology and ambitious leadership" were among the attraction of this particular deal. He adds: "The fast-growing alternative meat sector is one such (disruptive) industry, but there is currently a gap in its ability to meet the needs of people who still want to eat traditional meat."
Redefine Meat expects to fill that gap with its large-scale production facility using industrial 3D Alt-Meat printers. The plant is set for completion later this year and the company claims it can make plant-based meat products "with a taste and mouthfeel indistinguishable from traditional animal meat".
In January, Redefine announced its first strategic agreement with Israeli meat distributor, Best Meister, following a blind-tasting of alternative meat co-organised by the two companies. The event which demonstrated 90% acceptance rate amongst meat eaters.
CEO and co-founder of Redefine, Eshchar Ben-Shitrit, comments: "We want to change the belief that delicious meat can only come from animals and we now have all the building blocks in place to make this a reality."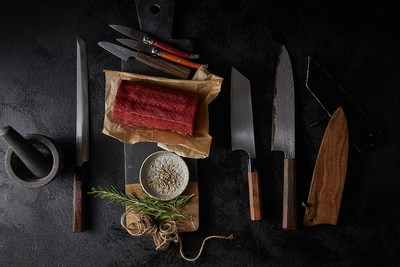 ---
Join us at SIAL Paris as exhibitor Join us at SIAL Paris as visitor