Energy ratings for refrigerated vending machines coming soon
Energy inefficient refrigerated food and drink vending machines will soon be banned from sale in the EU and UK as new regulations come in from 1 March.
According to the European Vending & Coffee Service Association (EVA), the new Ecodesign & Energy Labelling Regulations mean that refrigerated vending units will have an official energy rating for the first time – similar to those already displayed on TVs and washing machines. They must be visible to customers/operators.
The new regulations and the official energy consumption standard EN 50597 will lead to stringent energy performance targets that will progressively ban inefficient machines to drive sustainability.
The EVA withdrew its own Energy Measurement Protocol (EMP) for refrigerated machines in July 2019 to prepare the industry for the change. The new labelling is based on an A-G rating to remove grades such as A++ and A+++ which can be confusing and misleading.
Vending machines re-rated
Instead, the European Commission suggests that A+++ could be regraded B or C on the new scale leaving class A 'empty' to leave room for more energy efficient models of the future.
EVA says the new grading means that "most machines cannot be a Class A until at least 10 years from now". It also warns that due to design differences between, for example, a closed-front machine versus a glass-front machine, benchmark results will be different. Closed-front can and bottle machines are expected to be rated D when the new labelling is introduced.
Manufacturers must enter all machine technical details and energy performance on a combined European product database. Part of this will be available publicly and the best-performing machines will be most easily viewable.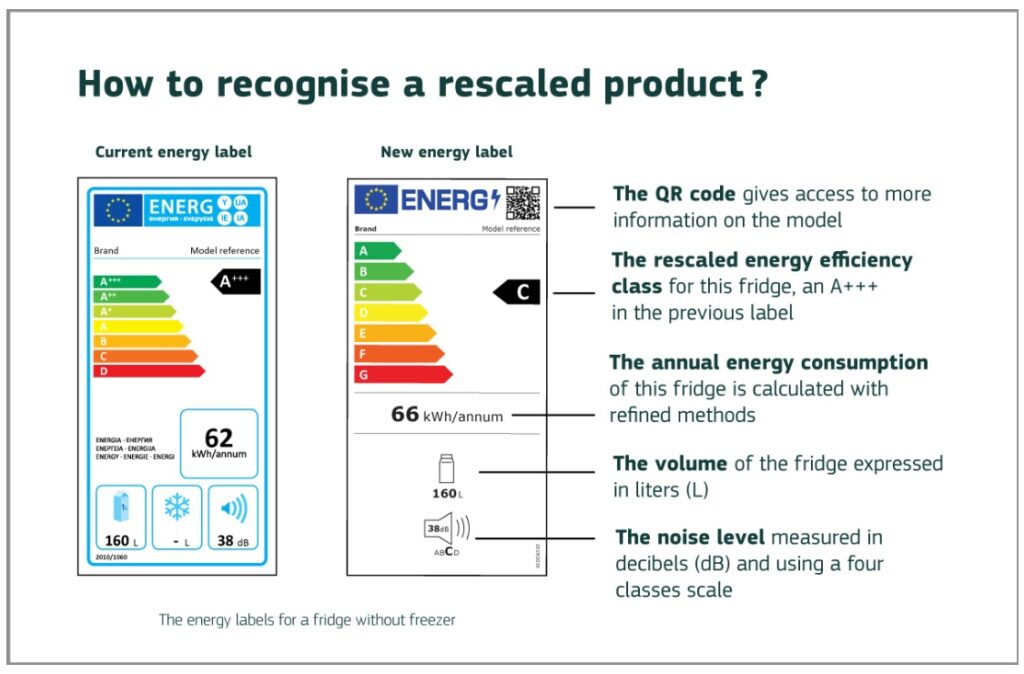 ---
Join us at SIAL Paris as exhibitor Join us at SIAL Paris as visitor