ZOA Energy launches its ZOA+ Powder
ZOA Energy has unveiled its latest innovation: ZOA+ Powder.
This 5-in-1 advanced formula pre-workout supplement aims to redefine fitness standards with its unique blend designed for peak performance and mental acuity. The company claims that the product is not just another supplement but a testament to ZOA Energy's dedication to innovation in the fitness realm.
The benefits of ZOA+ Powder

ZOA+ Powder was developed under the ZOA Energy Co-founder and Chief Innovation Officer. Its unique nitric oxide support formula aims to enhance athlete performance. The powder boasts a potent mix of ingredients, including Beta Alanine, L-Tyrosine, and natural caffeine, catering to the multifaceted needs of modern athletes.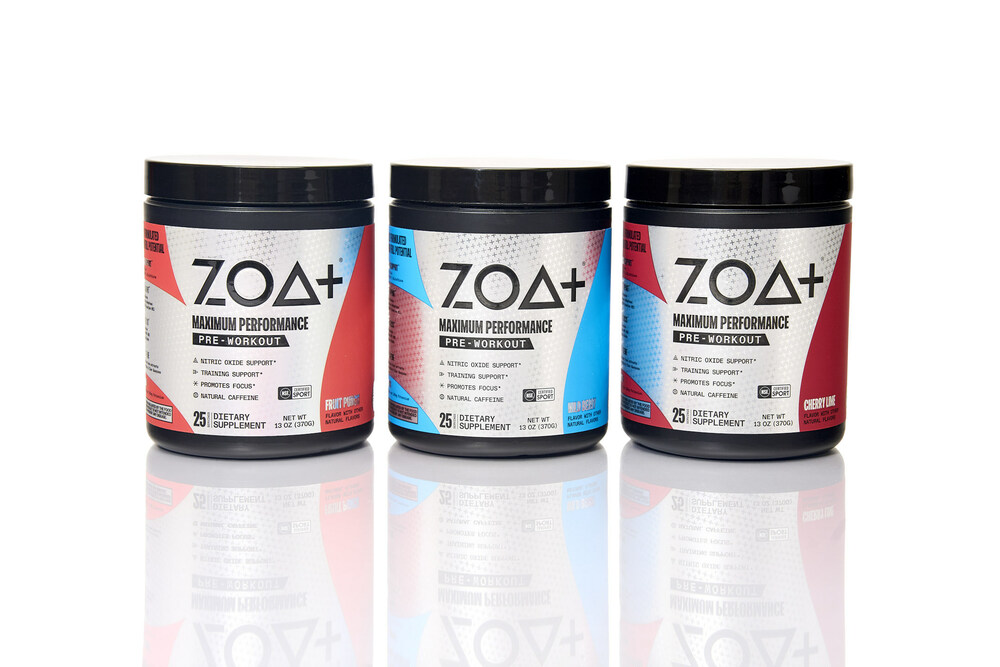 A certified powder
The ZOA+ Powder is NSF certified. This certification assures athletes of the product's quality, safety, and absence of banned substances. The company aims to allow athletes to push their limits with the confidence that they are fueling their bodies with a trustworthy supplement.
For more news, click here
---
Join us at SIAL Paris as exhibitor Join us at SIAL Paris as visitor